Airport's facial recognition technology catches 2 people attempting to enter US illegally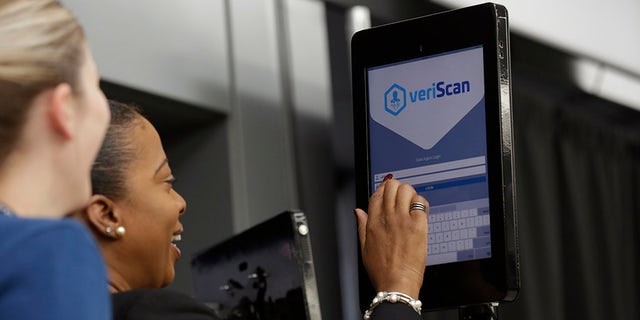 NEWYou can now listen to Fox News articles!
Washington Dulles International Airport in Virginia has implemented new facial recognition technology at checkpoints throughout the facility.
The system, which is optional for United States citizens, takes a picture of a traveler and then compares it against a database of passport and visa pictures belonging to people flying that day. If it's not an exact match, the system will flag it.
"Customs and Border Protection's facial comparison system is highly effective and efficient at detecting impostors," said Casey Durst, CBP's Director of the Baltimore Field Office. "CBP's facial comparison system has a match rate of 99% making it extremely difficult for criminals, terrorists or impostors to enter the country using another person's identification and travel documents."
'FOOLISH' PASSENGER'S FAKE BOMB CAUSES SECURITY SCARE AT NEWARK AIRPORT: 'HE SHOULD HAVE KNOWN BETTER'
In the three weeks since the technology was rolled out at Dulles, the airport has caught two people trying to illegally enter the United States by using someone else's passport.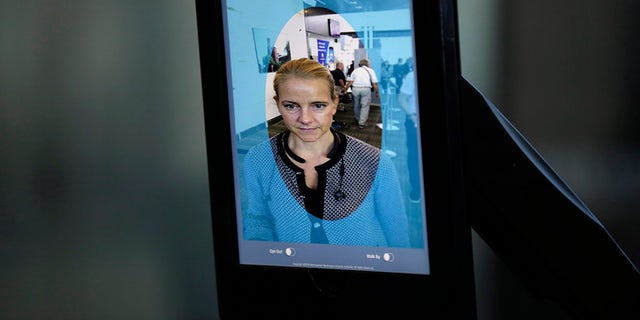 Last month, a 26-year-old man from the Republic of Congo tried to enter with another person's French passport. His real ID was found hidden in his shoe, U.S. Customs and Border Protection officers confirmed in a statement.
On Monday, a woman from Ghana was caught using someone else's U.S. passport.
SECURITY TRAYS CARRY MORE VIRUSES THAN ANYWHERE ELSE IN AIRPORT, STUDY FINDS
The facial recognition technology is being tested at 15 airports around the nation for "security purposes," McAleenan said, CBS News reports.
"We're using it for security purposes. We're making sure visitors actually depart the country timely and also make sure we avoid any imposters, anyone trying to use a document that doesn't belong to them entering the U.S."
However, the new technology has many concerned over the possibility that it will disproportionately misidentify and flag minorities.
FOLLOW US ON FACEBOOK FOR MORE FOX LIFESTYLE NEWS
The ACLU reportedly put every member of Congress through a facial recognition system. Twenty-eight lawmakers, many of them people of color, were misidentified as people who had been arrested.