Airplane makes emergency landing onto freeway after experiencing 'mechanical issues'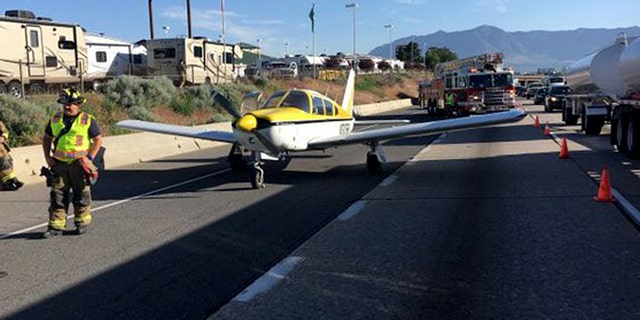 NEWYou can now listen to Fox News articles!
A single engine airplane made an emergency landing on the southbound lanes of I-15 in Riverdale, Utah, Saturday morning.
According to Utah Highway Patrol, a student was conducting touch and go exercises with an instructor when they experienced mechanical issues and the aircraft lost power, Fox 13 reported.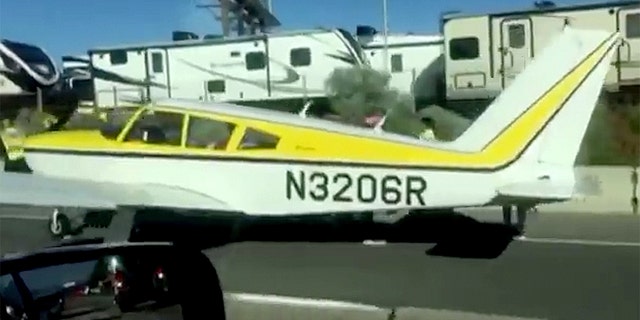 "They experienced some mechanical problems with the airplane," said Sgt. John Ely of Utah Highway Patrol to Fox 13. "The flight instructor took control of the airplane and she's the one that landed it on the interstate."
DELTA FLIGHT REQUESTS EMERGENCY LANDING DUE TO ILL FLIGHT ATTENDANT
The plane was forced to land on the interstate just before 8 a.m. No injuries were reported in the aircraft or on the ground.
"After takeoff we were not climbing and we started to descend and so we did emergency gear down and hit the runway... uh, not the runway I hit the road," the pilot said in a recording to the control tower at Ogden-Hinckley Airport in nearby Ogden.
Officers said the plane collided with one vehicle on the ground, but injuries were not reported.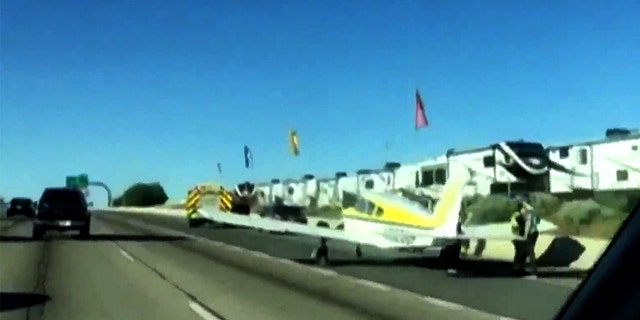 The pilot can be heard in the recording to the Ogden airport asking for help as they make the emergency landing.
"...the freeway, going down," the pilot said in the recording. "Now we're on the freeway... we're going to need some help getting off the freeway."
FOLLOW US ON FACEBOOK FOR MORE FOX LIFESTYLE NEWS
Right lanes of the freeway were closed immediately following the incident.
Highway Patrol reported the plane was taken back to the airport in good condition, Fox 13 wrote.