Airline to seat passengers based on moods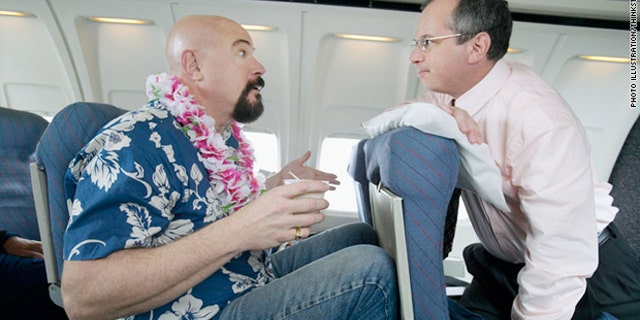 NEWYou can now listen to Fox News articles!
Feeling chatty on a plane but not sure your seatmate wants to hear all about your summer vacation plans? Not to worry.
First, the Dutch airlines KLM announced it would allow passengers to pick seatmates via social media. Now, air Baltic is stepping it up a notch by offering passengers the ability to choose seatmates according to their mood, reports News.com.au.
The national airline of Latvia calls its "SeatBuddy" system a way to keep the peace in the skies by seating like-minded flyers next to each other. It will let passengers select from three "flight moods": whether passengers want to work, make new business contacts or simply be left alone. It also takes into account any hobbies or interests fellow travellers might share.
Michael Grimme, air Baltic's senior vice president of sales and marketing in a press release said the goal of SeatBuddy is to improve improve passenger service. "We are launching this as a free-of-charge additional service, and at the same time exploring its future commercial potential."
Customer information is collected in a secure database and the closest match available on the same flight is identified automatically without disclosing passenger identity or any personal data.
The first test flights are expected to take off at the end of June.