Airline sparks outrage after scantily-clad models put on show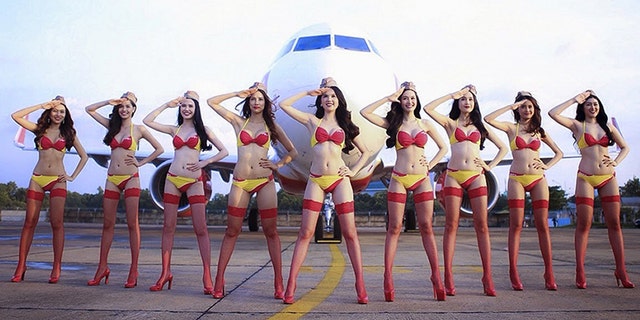 A low-budget Vietnamese airline was fined Tuesday by aviation officials after scantily-clad models put on a sexy show for the country's under-23 soccer team.
Last Sunday, the team was returning from China after losing to Uzbekistan in the Asian Cup but was celebrated with an in-flight lingerie show on a Vietjet Air plane, Reuters reported.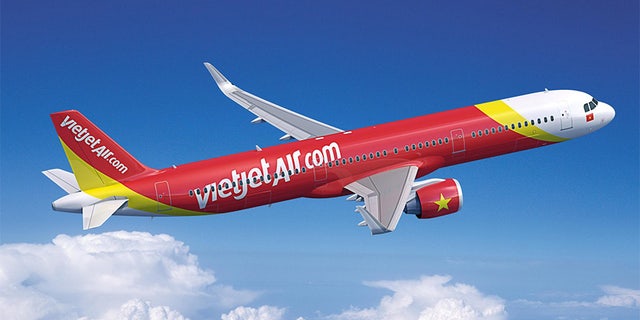 Pictures of the players with the models went viral online, drawing widespread scrutiny from social media users.
WOMAN RESTRAINED WITH DUCT TAPE, ZIP TIES AFTER STORMING COCKPIT
"Who let these escaped chimpanzees on the plane welcome home the under-23 team?" somebody wrote on Facebook.
The Vietnamese airline has been in hot water before for making flight attendants wear sexy clothing during a flight, and for risqué advertising.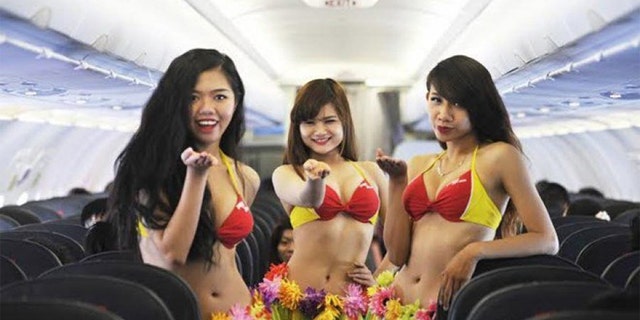 The airline's president Nguyen Thi Phuong Thao, who is also the country's first female billionaire, apologized in a statement on the company's Facebook page and wrote that the show was unplanned.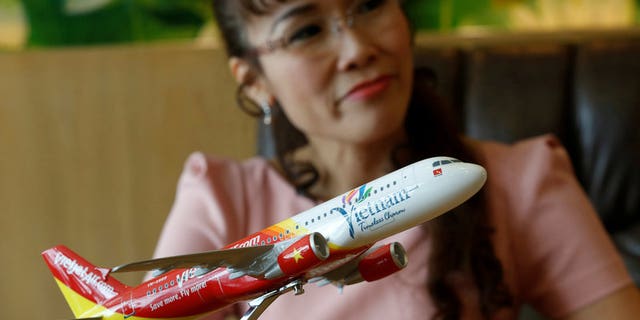 "This was an improvised performance by the logistics team that was not part of the company's program," Thao wrote.
However, Lai Thanh, one of the show's models, told Reuters Vietjet representatives told her to "grab a photo with the players."
FIRE BREAKS OUT ON AEROFLOT FLIGHT, PASSENGERS RUSH TO PUT IT OUT
The Civil Aviation Authority of Vietnam fined the airline $1,761 and Vietjet's "chief stewardess" $175 for the performance, Reuters reported.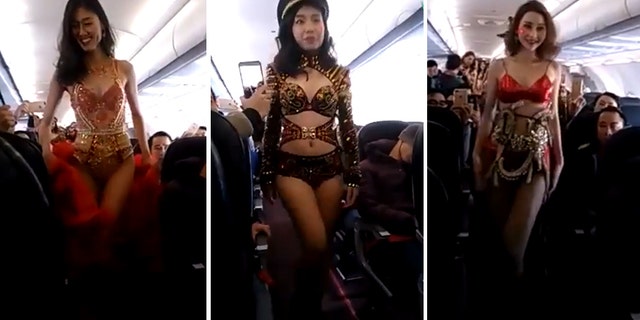 "Despite the fact the Vietjet event didn't jeopardize the safety of the flight, it could still have posed a safety risk," the Civil Aviation Authority of Vietnam said in a statement.
The New York Post reported social media users asking if the show "perked up the guys."
"If it did, then the work the girls put into getting all dolled up was worth it for them," a person wrote.