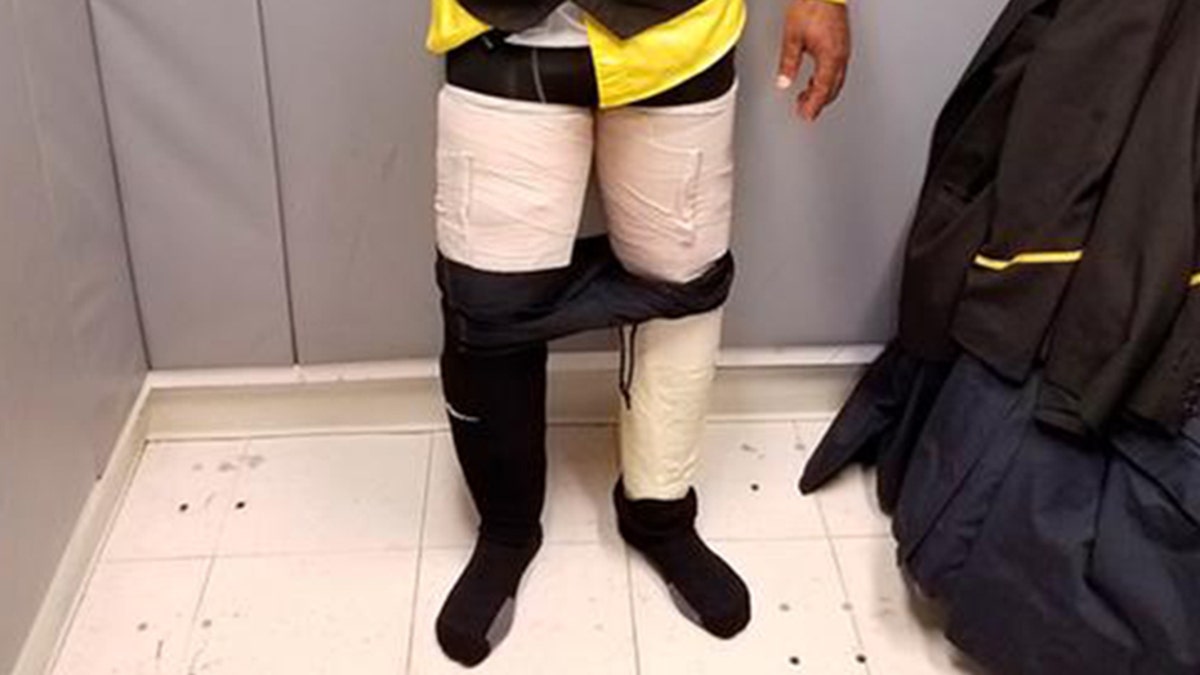 An airline crew member was caught by U.S. Customs and Border Protection allegedly trying to smuggle cocaine through John F. Kennedy International Airport in New York City.
Last week, Fly Jamaica Airways employee Hugh Hall arrived at JFK Airport March 17 on a flight from Montego Bay, Jamaica. Hall, a Jamaican citizen, went through a security inspection at the New York City airport where customs officers discovered four packages containing white powder taped to his legs, officials said.
'COCAINE BABE' PLEADS GUILTY TO SMUGGLING DRUGS ON PRINCESS CRUISE
The powder reportedly tested positive for cocaine. Nearly nine pounds of the illicit substance was found among the four packages. The street value was approximated at $160,000, ABC7 reports.
Hall now faces federal narcotics smuggling charges.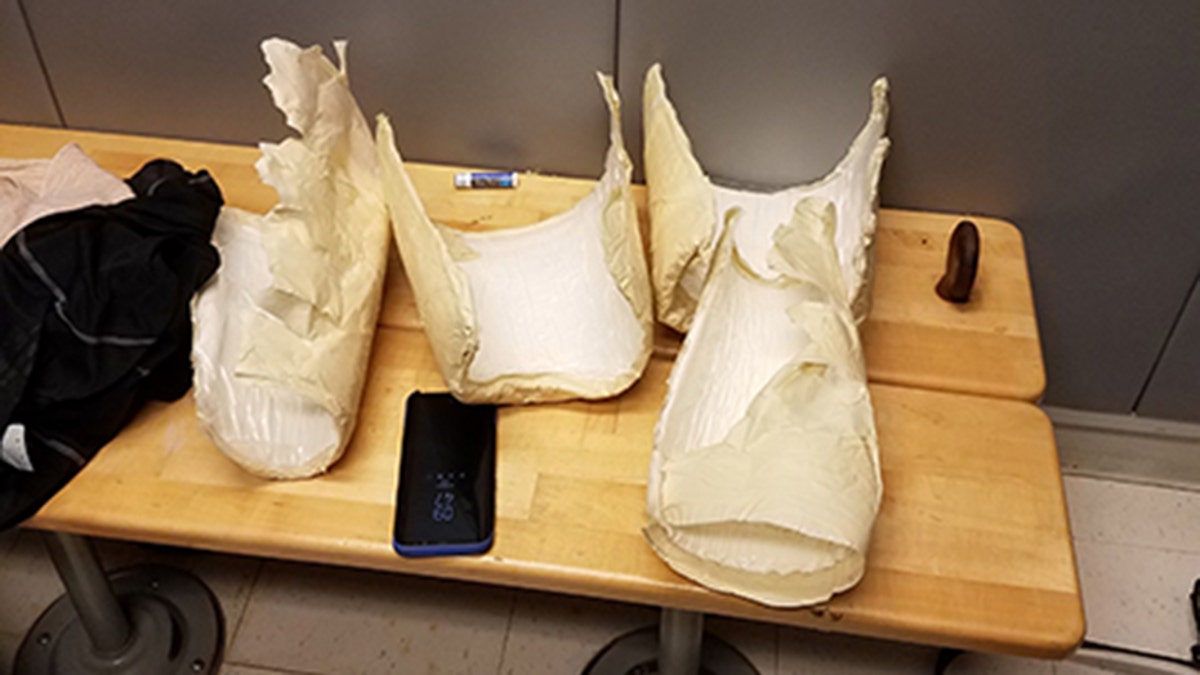 FOLLOW US ON FACEBOOK FOR MORE FOX LIFESTYLE NEWS
Acting Director of CBP's New York Field Operations Leon Hayward was proud of Customs officers findings.
"This seizure is another example of our CBP officers being ever vigilant in protecting the United States from the distribution of illicit drugs," Hayward said, ABC7 reported.
This is not the first time JFK Airport has caught a person attempting to smuggle cocaine by taping bags to their legs.
Almost exactly one year ago, two people were caught with 5 and 10 pounds of cocaine, respectively, strapped to their legs.