Airline alliances leave furloughed passengers in the lurch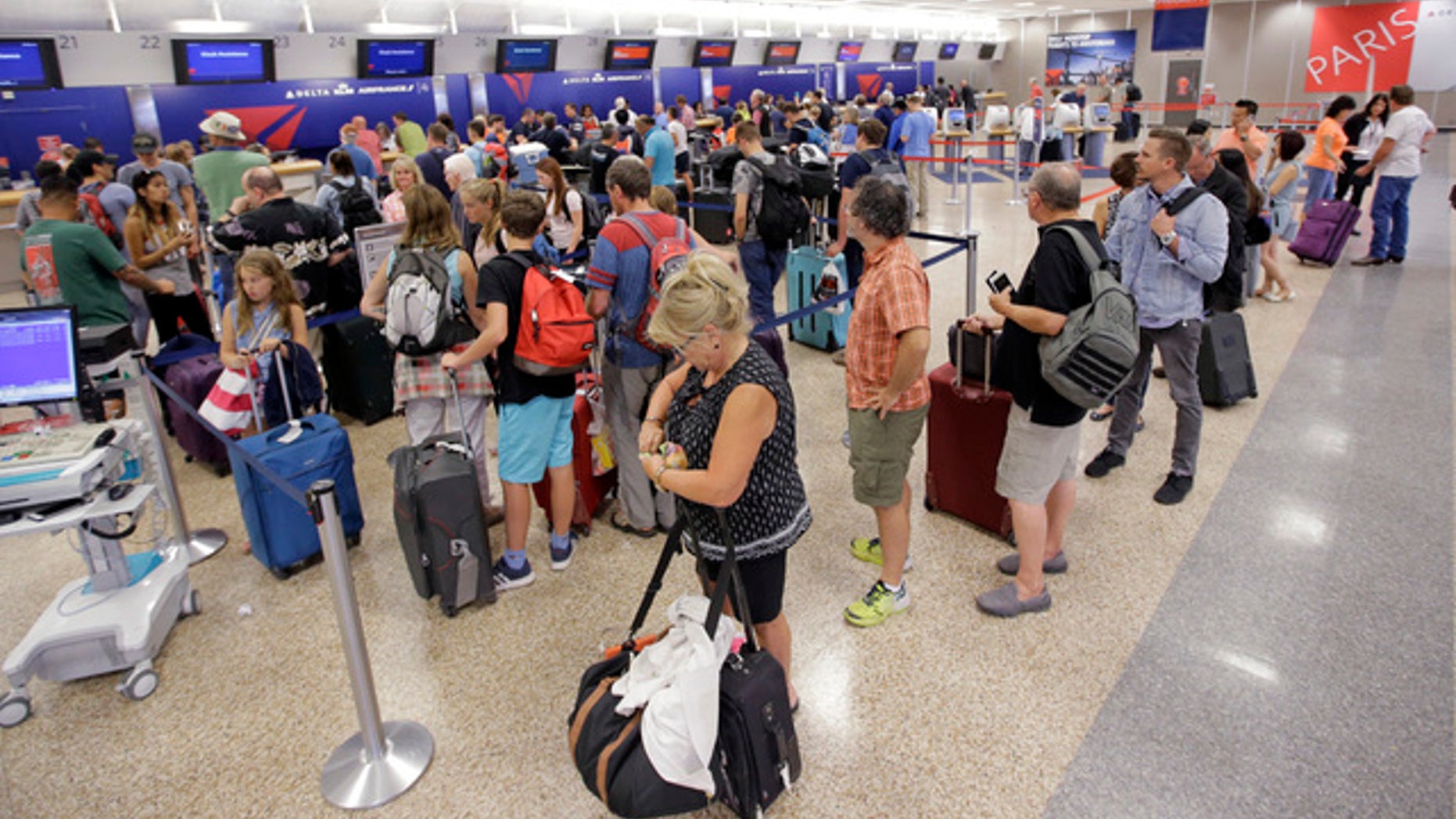 Delta Air Lines Inc.'s ability to get thousands of its stranded customers to their destinations following its computer-system failure Monday is being hampered by reduced cooperation among some carriers.
The problems continued Tuesday as hundreds more Delta flights were canceled, with more problems expected Wednesday.
For years, airlines have routinely placed passengers on competitors' flights if they canceled their own in the event of a mechanical problem or poor weather, typically at an agreed discount to the on-the-day ticket price. The industry practice known as interlining had allowed carriers to send passengers and bags through each other's networks. Under these pacts, stranded passengers normally wouldn't have to pay extra to fly on the other airline.
But it has become less prevalent. That is partly because new types of alliances limit links between big airlines and nonmembers, including fast-growing low-cost carriers that generally don't participate at all. The industry has also grown increasingly competitive amid a consolidation that has created three huge U.S. carriers and a tail of low-fare rivals all fighting for passengers and loading their planes to maximum capacity.
The industry's reshaping hasn't led to more delays or cancellations. Complaints to the Transportation Department fell, fewer fliers were being involuntarily bumped and baggage mishandling diminished.
The DOT said 1.3 percent of flights were canceled in the 12 months to May 2016, the latest figures available, compared with a peak of 3.33 percent in the same period two years earlier. The percentage of late arrivals and departures also fell.
But the trend toward fewer interline options means there is less leeway when things go wrong, as Delta found when a "power control module" at the airline's technology center malfunctioned early Monday morning. Backup systems didn't kick in, causing more than 1,500 flights to be canceled over two days.
For such situations, big airlines had maintained interlining outside their broader alliances to give them a safety net in case of operational problems. But last year Atlanta-based Delta dropped its pact with American Airlines Group Inc. following disagreement over how much they would pay to send stranded passengers on each other's flights.
American's own operational problems last summer meant it sent far more delayed passengers to Delta than it received from the Atlanta-based carrier. Dropping the interline gave Delta the option of filling any empty seats with its own late-arriving passengers paying higher fares.
Moreover, Delta had built up the best operational record among the major network airlines over the past few years, reporting fewer cancellations than rivals.
Yet on Monday, the lack of a relationship with the larger rival left Delta passengers with fewer options, at a time when high industry load factors leave an average of fewer than 20 percent of seats unfilled.
"In the old days, a lot was done by people at the airports who knew each other and helped each other out," said George Hamlin, a veteran industry consultant who started his career at Trans World Airlines.