AirAsia plans to open fast-food restaurant based on its in-flight menu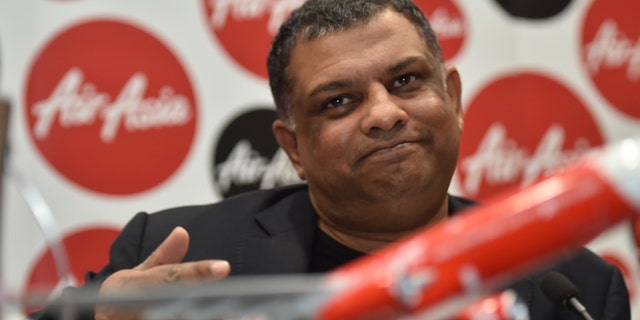 While it's rare to hear someone request an airline-quality meal anywhere outside of an actual airplane, the CEO of AirAsia is aiming to change that.
In an interview on Larry King's Ora series "Larry King Now," Tony Fernandes, the CEO of AirAsia Group, told King that the company is planning to open its own fast-food restaurant based on the airline's in-flight menu.
PASSENGER COMPLAINED OF AIRASIA'S UNIFORMS BEING TOO REVEALING
"Our food is fantastic. We believe in it so much, we're going to start a fast-food restaurant out of it," Fernandes told King in response to a listener's question about making air travel more comfortable.
"It's called Santan," he added.
MCDONALD'S DID NOT INVENT THE KIDS MEAL — BUT THIS CHAIN DID
"Santan" — meaning "coconut milk" in Indonesian — is also the name of the airline's in-flight menu, which currently includes meals such as nasi lemak, a dish of coconut-flavored rice, egg, anchovy, peanuts, sambal (spicy chili) sauce, and sometimes meat (and often considered Malaysia's national dish), along with other items such as chicken tikka masala, butter chicken, chicken teriyaki, or mapo tofu.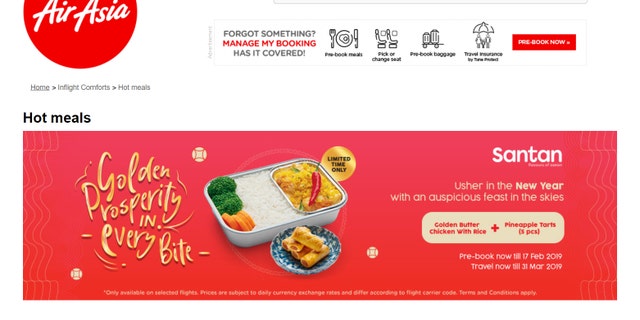 "Named after the much-loved coconut milk, our Santan menu offers a wide selection of Asean, international and vegetarian options for everyone," the airline boasts on its website.
CLICK HERE TO GET THE FOX NEWS APP
Fernandes did not go into further detail about AirAsia's fast-food ambitions during "Larry King Now." In a statement obtained by Skift, a spokesperson for the airline only confirmed the carrier would be "making an announcement soon."