Passenger thinks AirAsia's uniforms are revealing to the point of being 'disgusting,' claims Malaysian senator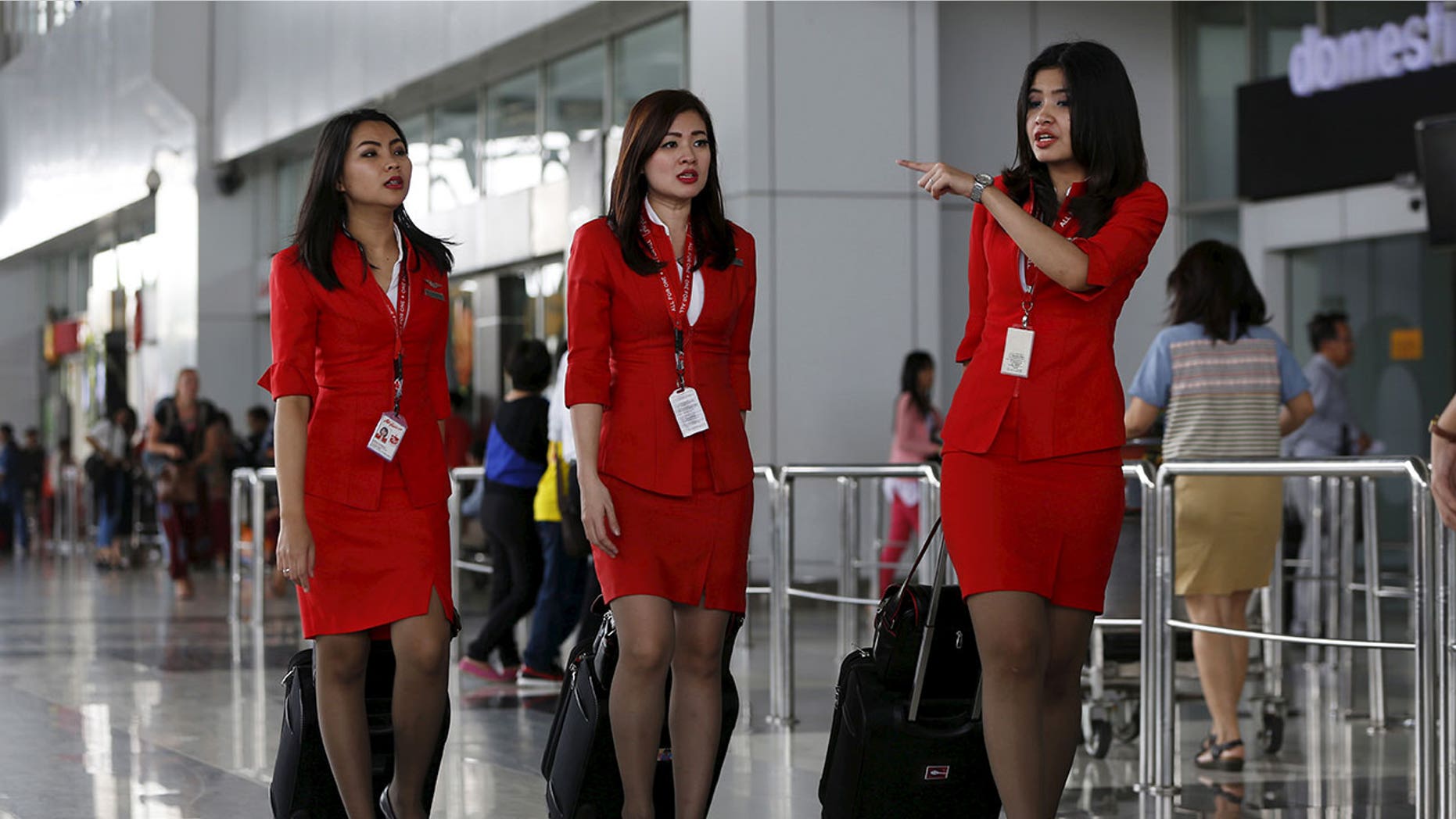 A woman claiming to be a frequent AirAsia passenger says she's fed up with the uniforms worn by the airline's female flight attendants, and called them "quite disgusting" in a letter she penned to Malaysian Senator Hanafi Mamat — or so says Mamat, who claims he received the letter last week and who, coincidentally, had publicly criticized the uniforms in December.
In the letter, which Mamat shared to Facebook on Jan. 14, a woman calling herself Dr. June Robertson from Wellington, New Zealand, wrote that she was "pleased to read" that Mamat was unhappy with AirAsia uniforms, and added that she, too, was "very offended by the extremely short skirts these females wear on AirAsia."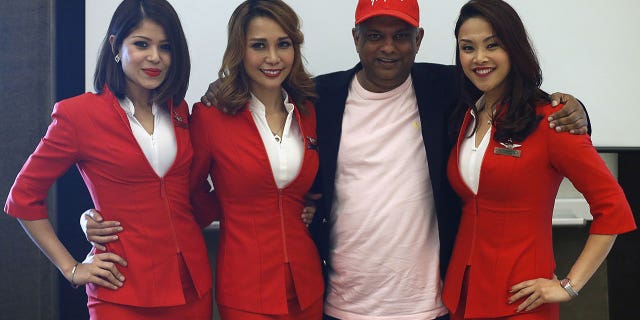 UNITED AIRLINES SAVES 170K GALLONS OF FUEL AFTER PRINTING MAG ON LIGHTER PAPER
On Monday, however, doubts over the veracity of the letter — and even the existence of June Robertson — had been raised by commenters who suggested this might be a political ploy by Mamat, The New Zealand Herald reported.
In early December, Mamat pushed for government regulations regarding the uniforms worn by Malaysian airline employees, saying they dress too "sexily and disrespectfully," and may "give tourists who use the services of our national carriers the wrong impression," according to Free Malaysia Today.
"The time has come for the government to provide new uniform guidelines which will portray Malaysia as a Muslim country with strong Eastern values," stated Mamat at a Malaysian Parliament meeting on Dec. 11.
Robertson, the woman from the letter Mamat posted, seemed to agree that "the airline is letting your [country's] reputation down."
"The European Airlines; NZ; Australian or American Airlines do not wear such short skirts," wrote Robertson. "I found it quite disgusting myself as not everyone appreciates this."
DELTA TIGHTENS REQUIREMENTS FOR SERVICE ANIMALS AMID INCREASED INCIDENTS
The woman in the letter goes on to describe the instances in which the "disgusting" uniforms allowed her to see the flight attendants' underwear, including one alleged incident in which a flight attendant bent over at a supermarket inside a Kuala Lumpur airport, and another in which a flight attendant's blouse was undone and "I could see the top of her breasts."
She allegedly told Mamat that she found the uniforms especially disconcerting, seeing as Malaysian women "do not dress like prostitutes" and that its people are usually "very respectful."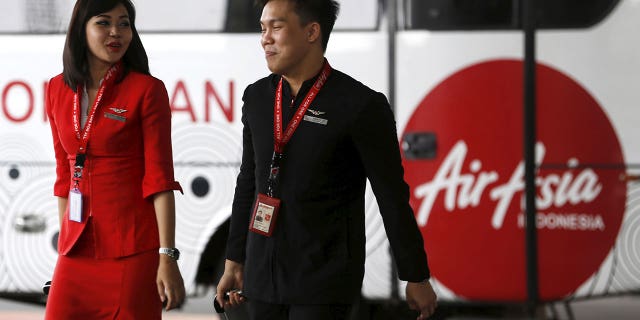 The Herald subsequently tried tracking June Robertson down, but was not able to find anyone registered as a doctor in Wellington under Robertson's name. They did, however, note that a woman with the same name was registered to LinkedIn, where her "minimal" profile stated that she worked for a health center in New Zealand.
The health center was not immediately available to confirm her employment.
FOLLOW US ON FACEBOOK FOR MORE FOX LIFESTYLE NEWS
Mamat isn't the only senator in Malaysia to publicly denounce the nation's airlines over their uniforms. Following Mamat's statements in December, Senators Abdullah Mat Yasim and Megat Zulkarnain Omardin asked the country's aviation commission to revise its guidelines for uniforms, with the latter claiming his wife was "worried" about him whenever he flew alone on AirAsia or Malindo Air.