Aeromexico passenger bites, punches crew as he's yanked from plane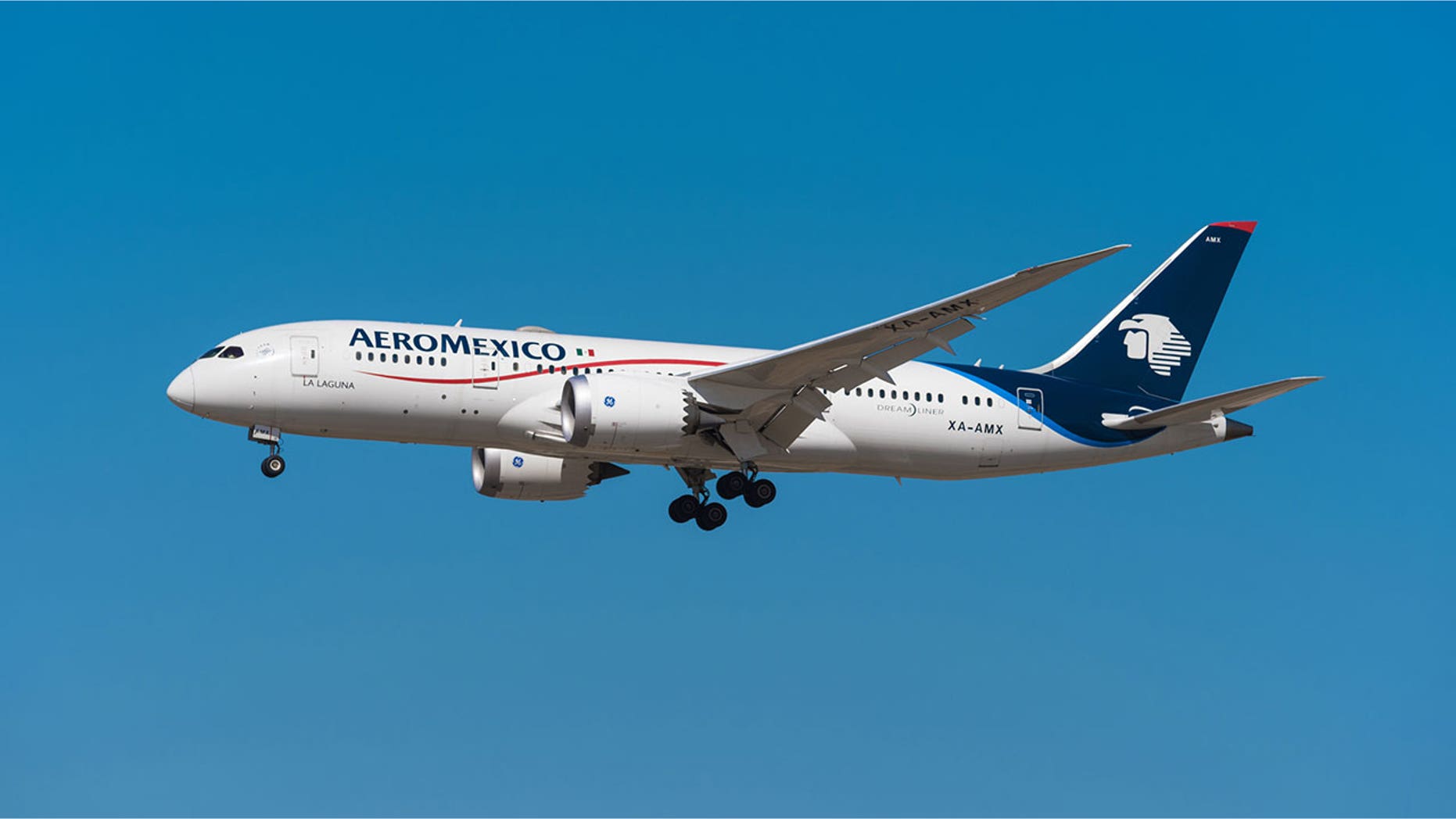 An Aeromexico flight from Mexico City to San Francisco was forced to make an emergency landing in Guadalajara last Tuesday, all thanks to one drunken, disruptive passenger.
The passenger — who was described as being "well-dressed" by the Mercury News — reportedly began causing a disturbance only 30 minutes into the flight, according to a witness.
PASSENGER ASSAULTS FLIGHT ATTENDANT EN ROUTE TO BEIJING
"The crew asked him first to be quiet, but the passenger was harassing people on the plane," said Laura Aceves, a fellow passenger who spoke to the Mercury News.
Upon landing in Guadalajara, Aceves told the site she could see airport authorities surround the plane. The disruptive passenger, however, reportedly grew even more enraged and refused to budge until security officials forcibly dragged him from the aircraft.
"It took them 30 to 40 minutes to get him out of his seat and off the plane," said Aceves. "He was hitting and punching other passengers as they were trying to drag him out. He was under the influence, and you could smell the alcohol on him."
WHY THE VENT ABOVE YOUR AIRLINE SEAT SHOULD ALWAYS REMAIN ON
Indeed, footage captured by Aceves shows the man screaming and yelling as several security members tried to remove him from the aircraft. At one point, he can even be seen trying to bite the hand of an official as they slowly dragged him down the aisle. (Viewers be advised: Footage below contains harsh language.)
After ditching the disruptive passenger, the flight continued on its journey to San Francisco, landing about 1 hour and 20 minutes later than scheduled.
It is unclear what originally caused the man's outburst, or if he was arrested upon deplaning the aircraft in Guadalajara. Regardless, Aceves told the Mercury News she plans to avoid flying with Aeromexico in the future.
FOLLOW US ON FACEBOOK FOR MORE FOX LIFESTYLE NEWS
A representative for the airline was not immediately available for comment.