Acapulco, Mexico's 'murder capital,' sees steady tourism despite increasing danger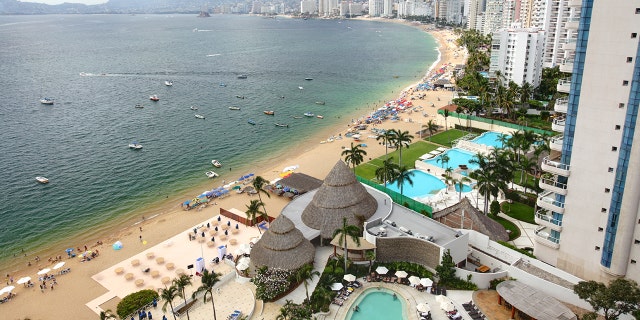 Often referred to as Mexico's murder capitol, the resort town of Acapulco along the Southwest coast has made a name for itself as one of the country's most dangerous places to visit.
On Sunday, tourists watched as a man's body washed ashore at Caletilla Beach around 11:30 a.m. Images from Guerrero government officials show locals and visitors standing on the sand as soldiers removed the body of the fisherman who was killed during an argument over drug sales.
This incident is just one of the many horrific examples of the violent crime wave plaguing this Pacific coast town. In late March, two people were killed after shots were fired during a car robbery, causing dozens to flee a nearby Good Friday procession, Reuters reports. Last summer, authorities reported seven people murdered during an especially violent incident, including three taxi drivers who were shot inside an apartment used as an office for a taxi service, according to the Associated Press.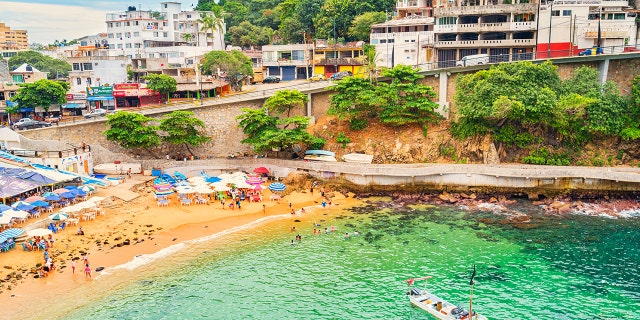 SOUTHWEST PASSENGERS 'CRYING,' 'SCREAMING,' PREPARING 'TO DIE' IN ATTEMPTED LANDING DURING STORM
Acapulco rose in popularity as a famous international travel destination beginning in the late 1940s through the 1960s as Hollywood stars flocked to city. It's where John F. Kennedy and Jackie Kennedy honeymooned, and Elizabeth Taylor married Mike Todd. Frank Sinatra sang about it in his popular song, "Come Fly with Me" and Elvis promoted it in his romantic film, "Fun in Acapulco." Tourists followed in their footsteps, wanting to visit the town that touts natural beauty, from the golden sand beaches, tropical weather and warm sea water, to the people living there, as the Tourism Promotion Council of Mexico describes it.
But due an increase in violent crime, all of Mexico is facing record homicide rates, though Acapulco ranks as one of the worst in the country. Mexico's government reported 29,168 murders in 2017, a 27 percent increase over 2016, AP reports. According to the country's Interior Department, who recorded the numbers, Mexico's homicide rate was 20.5 per 100,000 inhabitants in 2017, compared to 19.4 in 2011. However, local security analyst Alejandro Hope told AP it's probably higher because the numbers are based on murder investigations, not murder victims, as a single killing could result in multiple victims. He says the homicide rate is likely around 24 per 100,000.
In comparison, the state of Guerrero, where Acapulco is located, had a rate of 64.2 murders per 100,000 inhabitants. The western state of Colima had a rate of 93.6 and Baja California Sur, home to the twin resort towns of Los Cabos, had a rate of 69.1, according to AP.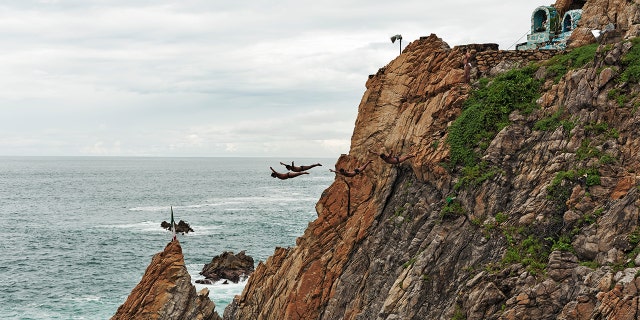 In 2016, Acapulco had 918 killings in the city of 700,000, the most murders of any Mexican city for the fifth straight year, the Washington Post reports.
"The violence in Mexico has many causes. Drug trafficking is one of them, of course, but it is not the only one," Hope told AP. "There are social triggers, institutional ones, historical ones, issues of land rights, it is complex."
HUNDREDS OF SUN COUNTRY PASSENGERS STRANDED IN MEXICO AFTER AIRLINE CANCELS FLIGHT, OFFERS NO ALTERNATIVES
While locals admit the town isn't what it used it be during Acapulco's glory days, the city's dangerous side doesn't seem to be affecting tourism. "Tourists are certainly coming back, but it will never be the way it was," 70-year-old taxi driver Miguel told an undercover reporter from The Telegraph. "You shouldn't feel unsafe here. People believe everything they read in the newspapers, but for 'normal' people it's not as crazy as that."
Guerrero is coming off a record tourist season, according to Travel Pulse. The state reported more than 1.3 million visitors, both domestic and international, with an average hotel occupancy rate of 80.5 percent. During the summer of 2017 alone, Acapulco welcomed 690,000 tourists with hotel occupancy averaging 67 percent and reaching up to 93 percent, according to Travel Agent Central. These numbers reflect a 7 percent increase compared to the same period the year before.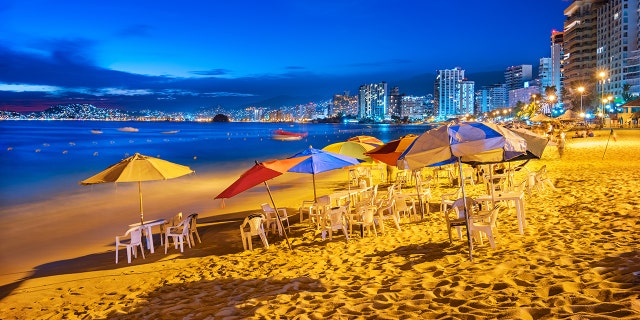 Local officials have also taken steps to improve safety throughout the area, deploying 1,740 policemen, 250 police vehicles, two helicopters, and for the first time, drones to monitor the main beaches by sending live video to law enforcement, Travel Agent Central reports. Acapulco has also opened the Tourist Assistance and Protection Center, a "unique and specialized public safety initiative that's focused on visitors and on providing assistance and responses for any type of incident," Alex Casarrubias, director of the Port Authority of Acapulco, told Travel Pulse. The center is a place where travelers can report incidents, ask questions and get help 24 hours a day, according to the New York Times.
"The local, state and federal government authorities are committed to providing the highest security measures for all visitors through the services provided by the continuous surveillance in the tourist areas of the destination," Casarrubias said. "The shared goal in Acapulco is to provide a safe environment for our visitors to be able to enjoy a pleasant stay."
The tourism board is continuously working to create promotional activities to draw more visitors to the area. "For several years, we have been actively working on the development of Guerrero's tourism, which is growing dramatically every year," Ernesto Rodriguez Escalona, Secretary of Tourism for the state of Guerrero, told Travel Agent Central.
But despite these added measures, the U.S. State Department highly advises against visiting Acapulco or anywhere else in Guerrero. In an updated travel advisory issued in March, the government categorized Guerrero as Level 4, meaning people are warned to not visit. This is the same level of classification used for Syria, Iraq, Iran and Afghanistan, among others.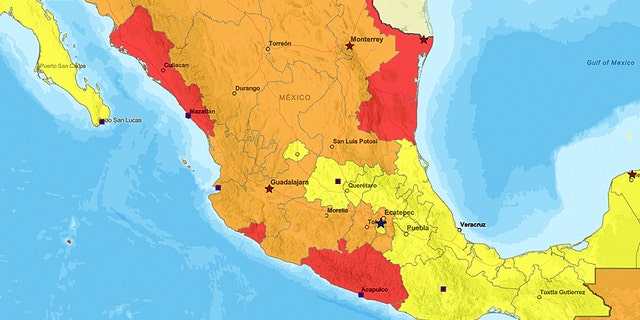 FOLLOW US ON FACEBOOK FOR MORE FOX LIFESTYLE NEWS
"Exercise increased caution in Mexico due to crime. Some areas have increased risk. Violent crime, such as homicide, kidnapping, carjacking, and robbery, is widespread," the website reads. For Guerrero specifically, the government strongly advises people to avoid the state due to crime. "Armed groups operate independently of the government in many areas of Guerrero. Members of these groups frequently maintain roadblocks and may use violence towards travelers. U.S. government employees are prohibited from travel to the entire state of Guerrero, including Acapulco," the travel advisory reads.
The Associated Press and Fox News' Katherine Lam contributed to this report.