7 ways the new Trump Hotel is trying to make DC great again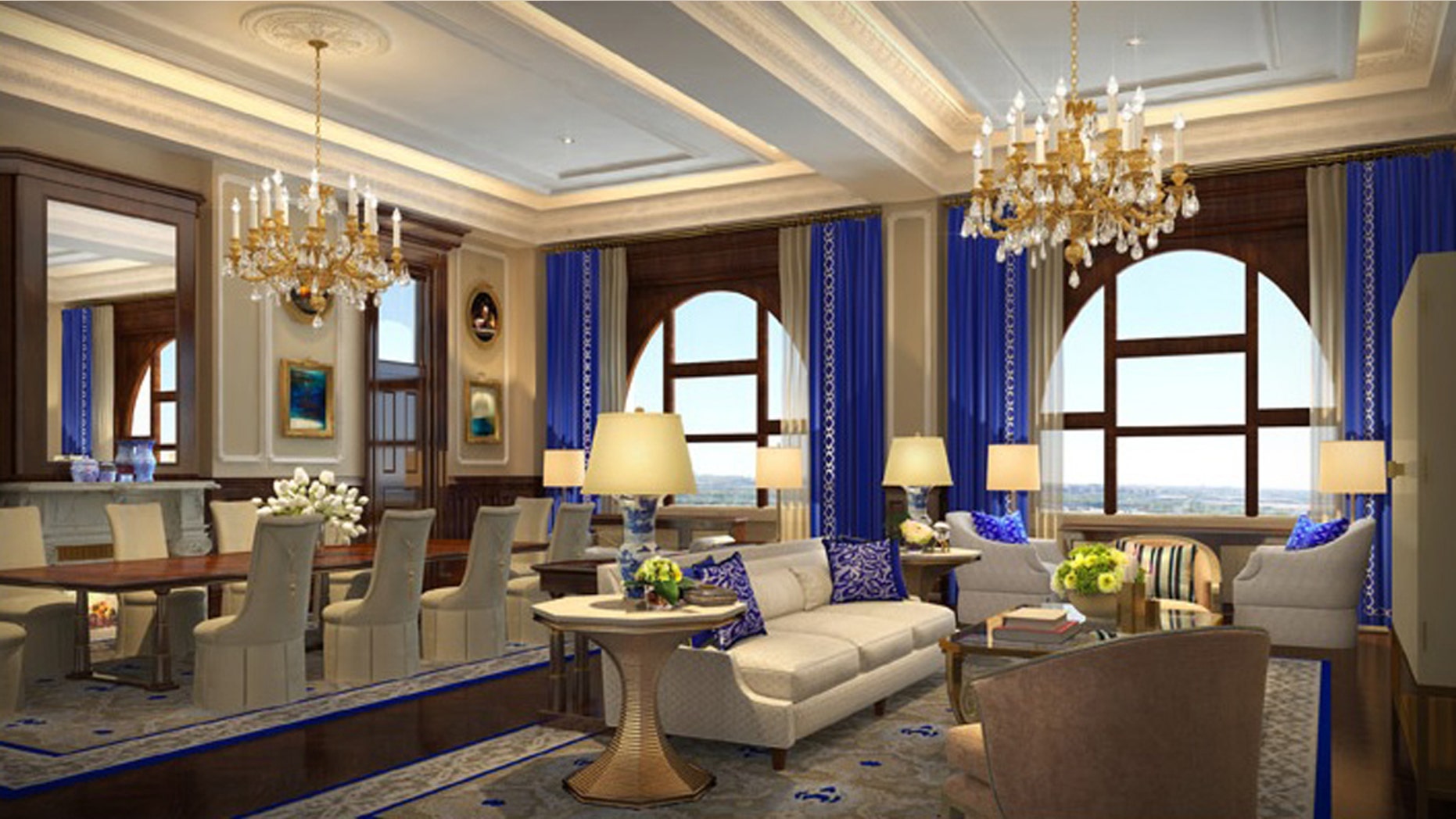 One way or another, Donald Trump is about to arrive on Pennsylvania Avenue.
The Trump International Hotel, Washington D.C. has its soft opening on Monday. Located in the historic Old Post Office Building at 1100 Pennsylvania Ave. NW, it's just a few blocks from the house Trump hopes to reside in come Jan. 20.
The Old Post Office, a Romanesque revival building that opened in 1899, has undergone a $200 million renovation to become a hotel.
Here are the seven of its top amenities and features.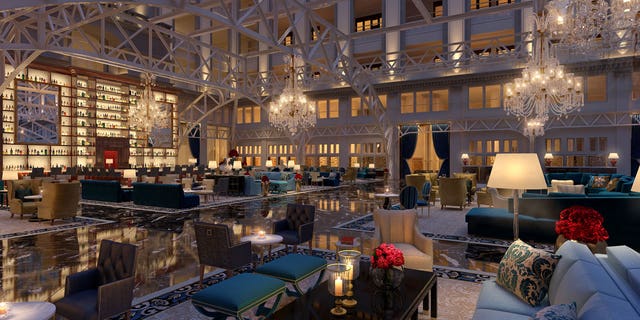 1. An opulent inaugural weekend package.
Even if he loses the election, Trump will make out big on Jan. 20 if a traveler books the hotel's $500,0000 inauguration package. A stay in the 6,300-square-foot Trump Townhouse will include dinner for 24 in the duplex suite's dining room (with the opportunity to select dishes from favorite presidential meals of past inaugural galas), 24/7 car service and two round-trip first-class tickets from anywhere in the United States.
2. Wine by the spoon.
Many on Twitter lambasted Trump for eating pizza with a fork. Now it's Trump's use of spoons that could draw traditionalists' wrath. According to Travel Weekly, the hotel's lobby lounge, Cortile, will "offer 'wines by the spoon,' giving guests the opportunity to taste ounce-size samples of rare and expensive wine on a silver spoon." Though people have been drinking wine for 8,000 years, a quick search of the definitive chronicler of mankind's history — Google — found no other venue that serves it by the spoon.
3. A night in the former office of the postmaster general.
That 4,000-square-foot presidential suite —yes, it's smaller than the Trump Townhouse (because Trump) — is the former office of the U.S. postmaster general. Its wood trim and carved symbols in the molding have been preserved, but the dining room with butler's pantry, the canopy bed and the bathroom's Calacatta gold marble are new touches.
4. Yes, there will be food.
Normally it's not a big deal for a luxury hotel to a have a place to eat. But after celebrity chefs José Andrés and Geoffrey Zakarian backed out of their deals to open restaurants in the hotel because of comments Trump made on the campaign trail, it took a lot of work but  BLT Prime by David Burke has since signed on to open a location in the hotel.
5. The debut of The Spa by Ivanka Trump.
For a woman who's managing multiple business endeavors, campaigning for her father and parenting three children, Ivanka Trump seems pretty relaxed in her public appearances. So maybe the 10,000-square-foot The Spa by Ivanka Trump — the debut of a spa line that will launch at other Trump hotels — will be "the careful stimulation of senses" that will make America great again. "There's a very specific point of view that I think has not yet been done in the spa space," Ivanka told Travel Weekly. "It's going to be an experience very unique to us and our hotel company."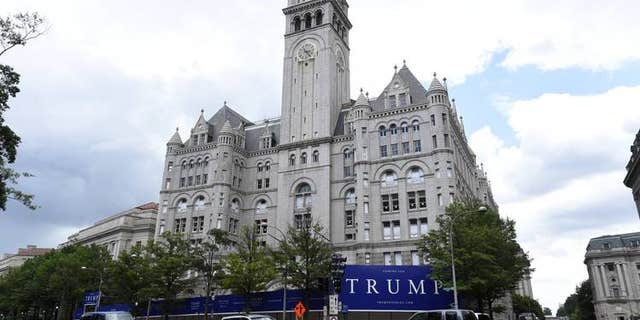 6. An historic clock tower and observation deck.
The building's 315-foot clock tower--part of the National Mall and Memorial Parks-- makes it the third tallest building in Washington, with an observation deck that affords panoramic views of the city. The tower also houses the Bells of Congress, which are replicas of the bells at Westminster Abbey. The Trump Hotel will offer guests National Park Services-escorted tours of the tower and will play the bells on special occasions and Thursday nights ("for practice").
7. On-theme kids' activities.
"I love babies," Trump said at a rally in Virginia last month. That grandfatherly affection carries over to details in the hotel, with its location-themed activities for kids: little ones can play "postman for a day." Other activities include the opportunity to design, print, and mail your own postcard, on-demand board games and books, and signature spa servives geared toward the younger set.