7 sweet rides for the ultimate summer road trip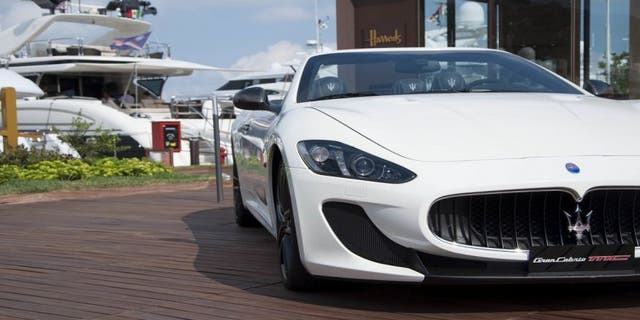 Road trip season is here. You could load up the kids in the family minivan, but why not hit the road in a classic VW camper van from the 1970s.
Don't own a van like Shaggy? Book a campervan with JUCY. A favorite in New Zealand, JUCY campervans arrived in the U.S. in 2012. These campervans, which are essentially mini RVs, have a gas stove, a fridge, a sink and two double beds.
With gas prices expected to remain low, now's the time to get serious about a road trip this summer. Hit the campground circuit with an iconic trailer in tow, like a Gulf Stream Vintage Cruiser, or impress on the open road in a Maserati convertible.
Here are seven sweet rides for the ultimate summer road trip.
1. JUCY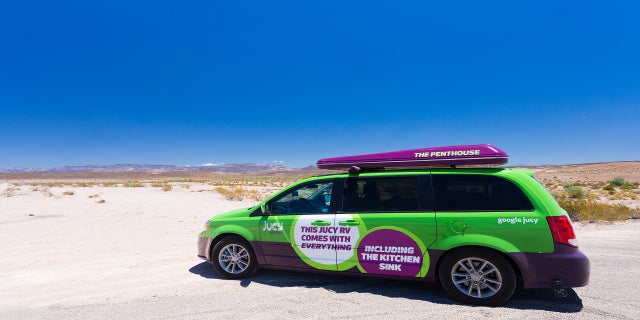 Rent a colorful JUCY mini RV and you won't need to worry about losing your ride in the parking lot. These purple and green retrofitted minivans (Dodge Caravan or Chrysler Town & Country) can draw a crowd. This minivan can transform from a passenger vehicle into a kitchen and a bedroom with a "penthouse" pod-tent. The JUCY Champ can drive five, but only sleeps four, and is available for rent in Los Angeles, San Francisco and Las Vegas. You can take the JUCY most anywhere in the continental U.S. and across much of Canada. Rates start at $70/day in high season.
2. Road Adventures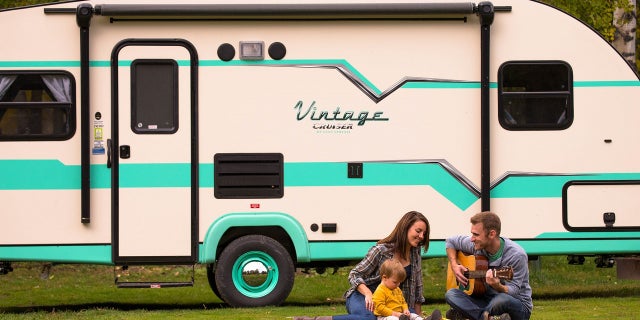 Road Adventures rents out iconic travel trailers, like the 1940s-inspired Little Guy teardrop camper trailers. The Little Guy T@B has an indoor/outdoor galley kitchen, a toilet/shower, air conditioning and a queen-size bed. Or, upgrade to a Gulf Stream Vintage Cruiser, a retro 1950s-style trailer with a full kitchen, a walk-in shower and a dining table that converts to a double bed. You can even rent a tow vehicle, like a GMC Yukon or Sierra. Renters pick up their trailers and complete a short training program in Columbus, OH. Week-long trailer rentals start at $799/week.
3. Florida Old School Campers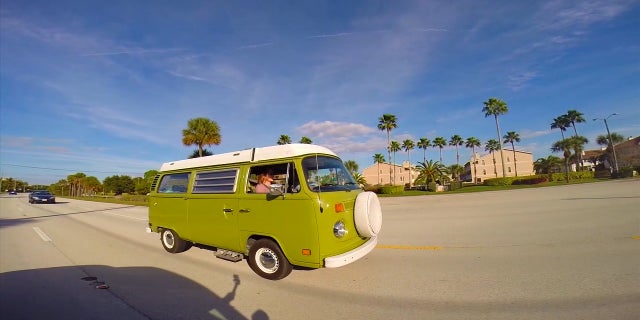 Go old school by renting a late-1970s model Volkswagen Westfalia Deluxe from Florida Old School Campers. Kids will love tooling around in these restored VW buses, each with their own name, like Jasmine and Krazy Karl. Perfect for beach camping, each bus includes a gas stove, cookware and two double beds. Pick up your VW bus near St. Petersburg, Fla. for a beach road trip along the state's coast. Speed demons need not apply-- these are vintage vehicles, not just vintage-inspired, and they must be driven at a slower speed and for no more than four consecutive hours. Rates start at $450 during the low summer season for a four day/three night rental.
4. Peace Vans Rentals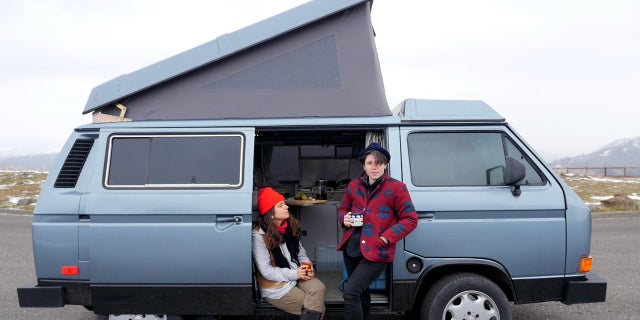 Reserve a VW Vanagon Westfalia with Peace Vans Rentals in Seattle. Each of the four vans in their fleet (all circa 1987 to 1991) has a cooktop, a sink, utensils and can sleep up to four people comfortably. Every van comes with a French press coffeemaker and local coffee beans. Kids will love exploring the Pacific Northwest in the Vanagon Westfalia by day, then sleeping on the bed up top at night. Travel is limited to Washington, Idaho and Oregon and it's best to keep mileage to under 200 miles per day. Rates start at $1,290 during the busy summer season for a seven day/six night rental.
5. Eagle Rider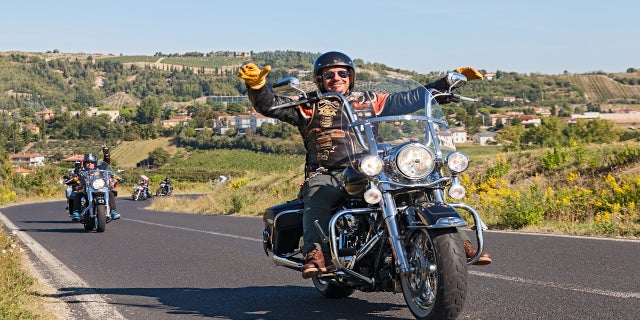 If you're looking for a grown-up road trip, try Eagle Rider, which rents dozens of different motorcycles from multiple U.S. locations, including Las Vegas, Chicago and Miami. Plan your own itinerary or join one of Eagle Rider's tours-- like the guided Route 66 motorcycle tour, which takes riders 2,400 miles along historic Route 66 from Chicago to Los Angeles in 15 days. Or, choose from more than 100 self-drive motorcycle tours with starting points all across the country. Rates start at $350 for a three day/two night self-drive motorcycle tour.
6. Airstream 2 Go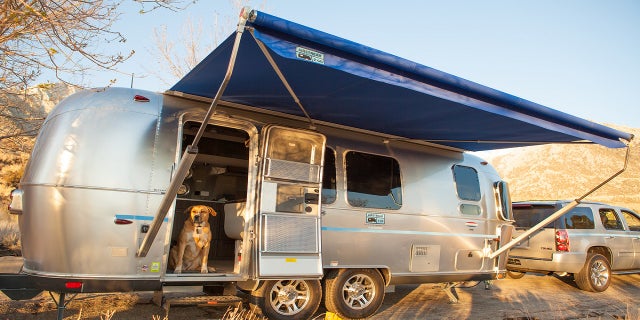 Dreaming of spending the night in a classic silver Airstream trailer? Make those dreams a reality with Airstream 2 Go. A family of four can comfortably fit in the 23-foot Airstream, which boasts high-end linens, plush bath towels, a microwave and a flat screen TV. There's even a full bathroom. Get a custom itinerary from Airstream 2 Go or just pick up your trailer in either Los Angeles or Las Vegas and get on your way. Rates start at $4,250 for a four day/three night trailer rental. All rentals come with a Chevrolet Tahoe as the tow vehicle.
7. Gotham Dream Cars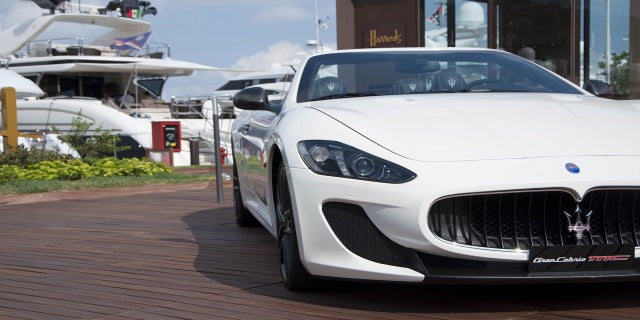 Want to impress friends, family and strangers on the street? Get behind the wheel of a Maserati or Aston Martin. Gotham Dream Cars, which has multiple locations, including New York, San Diego and Boston, specializes in-- you got it-- dream cars that are a bit more afforable when rented. They even have door-to-door delivery. Rent one of multiple exotic cars in their fleet for just a day or up to a week. Rates start at $239/day and vary by vehicle make and model. A minimum $1,500 refundable security deposit is also required.