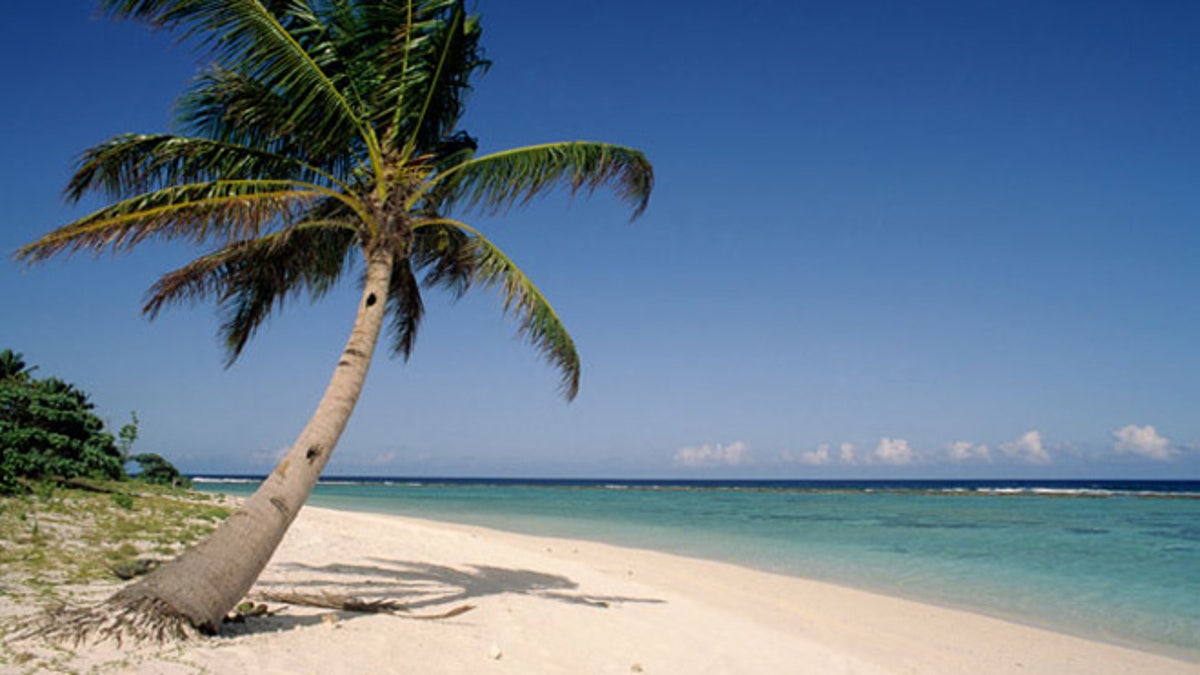 Having a great day in this ever-popular cruise port is hardly a challenge, but losing the crowds of your fellow cruise passengers can be. Here are seven places to add to your itinerary for an inspired day on shore, all backed up by Bahamas-based folks in the know. In each case, we've also indicated how far the attraction is from the port to help you plan your day.

SEE MORE STUNNING PHOTOS OF THE CARIBBEAN

Festival Place
1-minute walk
Unlike the touristy Straw Market, this new artisan fair inside the cruise terminal sells only "truly authentic Bahamian goods," like handwoven straw bags and conch-shell bracelets made by locals with special needs. Prince George Wharf, Call (242)323-3182, bracelet $10.
Educulture Museum
10-minute taxi ($6)*
Dedicated to the Mardi Gras-like Junkanoo parade, this spot offers a year-round chance to see the floats and try on elaborate costumes and masks. "If you plan ahead, someone will even take you to the shacks where they build the floats." 31 West St., Call (242)328-3786, admission $10.
Fort Fincastle
5-minute taxi ($4)
This tiny, 18th-century hilltop fort was originally used to watch for pirate invasions. "The 125-foot water tower is the highest point on the island and has the most spectacular 360-degree views of Nassau." Bennett's Hill, water tower admission $1.
MORE FROM BUDGET TRAVEL:
11 Surprisingly Lovable Airlines
10 Most Precious Places on Earth—And How to Save Them
15 More Places Every Kid Should See Before 15
Secrets to the 10 Most Popular Cruise Ports
10 Most-Visited Caribbean Islands
Secret Hotels of the Caribbean: Jamaica, Bahamas, and More
Potter's Cay
8-minute taxi ($5)
The row of seafood shacks under the Paradise Island Bridge is the spot for fresh conch. "Each day, workers head to their favorite stall for lunch. I like the conch salad from Twin Brothers—the mollusk is cracked right in front of you, so you know it's fresh." Under the Paradise Island Bridge, conch salad $10.
Crazy Johnny's
8-minute taxi ($5)
"You'll find a boatload of yacht captains and crew at this old-time rock-and-roll club. The crowd is mostly Bahamians who come to hear live local bands and sing karaoke." Cold Kalik beers up the chill factor. East Bay St. and Fowler St., crazyjohnnysbahamas.com, beer $5.
Doongalik Studios Art Gallery
10-minute taxi ($6)
"This gallery is off the beaten path in a beautiful old residence surrounded by a leafy garden." It also contains works from 70 local residents, making it the country's largest inventory of Bahamian art. 18 Village Rd., www.doongalik.com, 12 postcards for $14.
Sandy Toes
8-minute taxi ($5) to Paradise Island ferry terminal, then 40-minute boat ride
A short boat ride from Nassau, this private beach on Rose Island is an uncrowded gem, perfect for kayaking and snorkeling. "Atlantis resort is in the distance, but this beach is a world away—it's where locals escape to." Excursions include a welcome drink, buffet lunch, and snorkel equipment. Tours leave from the Paradise Island Ferry Terminal, sandytoesroseisland.com, $70.
*Estimated transportation rates are per person, based on two passengers. Additional charges apply for larger groups.