6 ways to get your pirate on
Do you want to don a beard and eye-patch and scour for treasures? Short of raping, pillaging and commandeering boats, attractions around the U.S. offer opportunities to be a pirate for a day, or at least be surrounded by buccaneers. Not since Johnny Depp assumed the role of Jack Sparrow in the "Pirates of the Caribbean" film series has pirate tourism been such a hot commodity. Whether you're more into a laid-pack pirate cruise, or yearn for a rowdy pirate invasion, there is an option to satisfy your inner buccaneer, with some attractions designed to stave off a hot summer day with water-filled fun. Ahoy, mate!
1. "Pirates of the Coeur d'Alene" cruise, Lake Coeur d'Alene, Idaho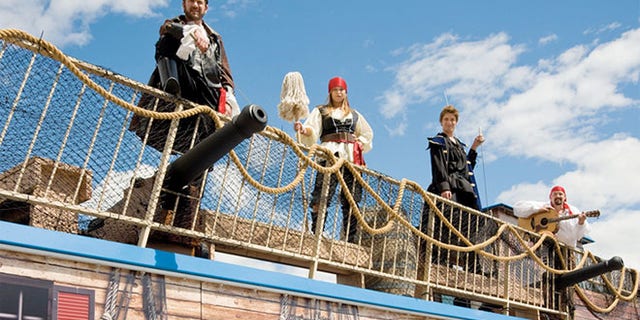 Packing a lot of fun into a 90-minute sail, which departs twice daily, the family-friendly "Pirates of the Coeur d'Alene" cruise is escorted by pirates. Kids engage in sing-a-longs, swordfights, face painting and treasure hunts. As the cruise is sponsored by The Coeur d'Alene Resort, stay at the posh 338-room resort and extend the buccaneer fun until dawn.
Available through Aug. 24; $32.75 adults, $22.75 kids
2. Pirate Beach at LEGOLAND Discovery Center, Grapevine, Texas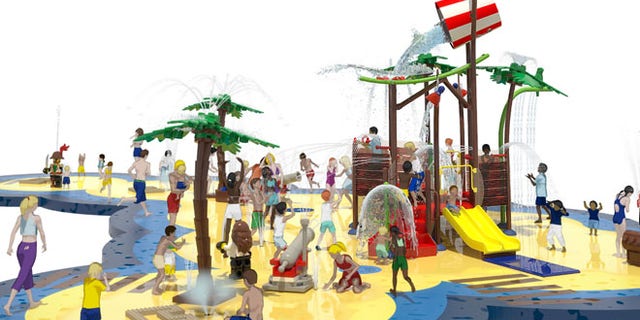 Set to open Aug. 16 at LEGOLAND Discovery Center in Dallas/Fort Worth, Pirate Beach puts a cool spin on visiting Texas' third-largest city. Designed for kids (between the ages of three and 10), the 10,000-square-foot water-park's beach adopts a pirate theme. Thirty gadgets – from cannons to fountains, and a 50-gallon bucket dumping water – spray water on guests all day long. Tucked into a play area are treasure chests, pirates and cannons.
Admission to LEGOLAND Discovery Center, $14.40 (children two and under free).
3. "Pirates of the Caribbean," Anaheim, Calif.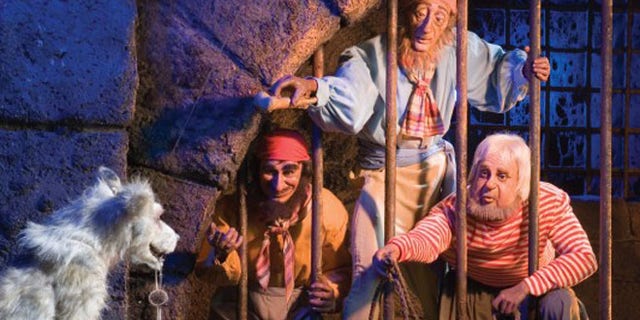 Since 1967, Disneyland's Pirates of the Caribbean attraction has transported guests to the 17th century with spectacular sets and special effects, including dozens of life like audio-animatronics figures. "Pirates Lair" – which debuted in 2007 – takes it to the next level. Hop on a raft to Tom Sawyer Island, where Captain Jack is overtaking that island. Enjoy special effects, a sunken ship, a blacksmith shop, a suspended bone cage and – of course – pirates. "Pirates League" (Sept. 12-Oct. 31) offers a full-on pirate makeover, including makeup, beards, props and eye patches.
Admission to Disneyland, $90-$96 (one-day ticket); Pirates League, $29.95-$34.95
4. Perdido Key Pirate Fest, Perdido Key, Florida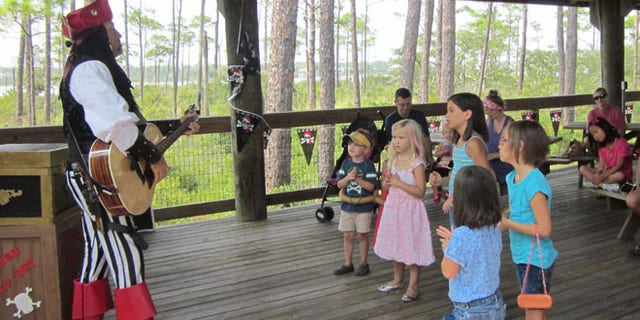 For this annual family-friendly fete – hosted in Perdido Key, Florida's Big Lagoon Park on Oct. 25-26– expect a multi-faceted look at piracy. Perdido Key Pirate Fest is chock full of pirate games, a treasure hunt (including a grand prize: gift certificates to local restaurants and condominium stays), live music, face painting, arts & crafts activities, and Polynesian-style dancing.
Admission free with $6 park entrance.
5. Beaufort Pirate Invasion, Beaufort, North Carolina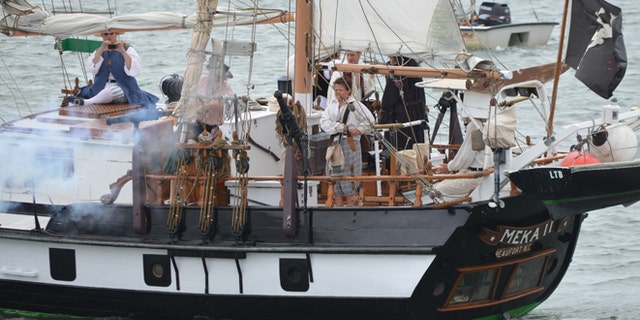 Modern-day pirates invade Beaufort's waterfront in August each year (this year it's Aug. 8-9), a fitting site for the Beaufort Pirate Invasionas troops fought off Spanish pirates from invading Beaufort several times during 1747. Historical demonstrations cover a hanging, mock trial, sword fighting, cannon firing and a blackpowder-weapons display, and pirates attack by land on Friday and by sea on Saturday. Pirate activities are also at the North Carolina Maritime Museum, with Blackbeard hosting a pirate lunch and "fashion show" on Saturday. A BBQ dinner and pirate play is on Friday night.
Museum and fest activities, free; pirate lunch, $15; pirate dinner, $17 adults and $8 kids (12 and under).
6. "Avon Luau," Cape Hatteras, North Carolina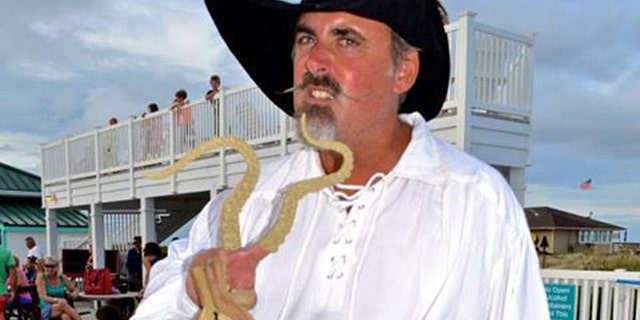 Merging mermaids and pirates, "Avon Luau" happens on Tuesday nights at Koru Village Spa & Beach Klub Resort, located within the Cape Hatteras National Seashore area. A buccaneer-outfitted band called "The Freebooters" jams while guests mingle among live mermaids, fire performers and drumming circles, with island-themed food and drinks served from an oceanfront bar. Events take place poolside and swimming is encouraged.
Admission, $5 adults; free kids (12 and under).