5 wild and weird winter festivals
Sure, ski trips are great. But for a cold-weather getaway that both celebrates the frigid temperatures and shakes up your routine, these weird, wild winter festivals can't be beat.
Coffin racing, snowshoe softball, partying with a giant snowman and a legit reason to don a Scottish kilt and try haggis – these are just a few of the wacky ways to celebrate winter.
1. Québec Winter Carnival, Jan. 31-Feb. 16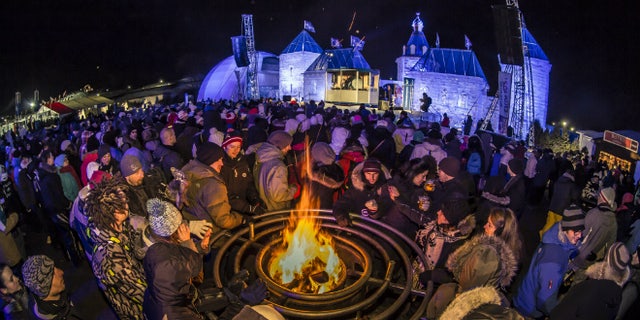 Québec City is a charming, beautiful destination year-round, but in the winter it becomes center stage for one of the wildest parties in the world. Québec Winter Carnival marks its 60th anniversary this year, and organizers are expecting an even bigger crowd than the 600,000 who attended last year. Carnival passes start at around $14, which grants access to more than 60 activities and events. A few highlights: frozen canoe races, a polar plunge and, this year, an attempt to set a Guinness record for the world's largest snowball fight.
Other Carnival staples are an alcoholic drink called caribou, a heady mix of red wine or port, brandy, vodka and occasionally local maple syrup, and Bonhomme, the jovial, red-capped snowman who acts as the ambassador and is a celebrity all across Canada. For serious bragging rights, bed down at the Hotel de Glace, or Ice Hotel, a fitting (and freezing) complement to the Arctic action.
2. Frozen Dead Guy Days, March 7-9
The story behind this unique festival in Colorado is as bizarre as its name. This quirky event, located in the town of Nederland, honors "Grandpa" Bredo Morstoel, a Norwegian immigrant whose corpse lies entombed in dry ice in a shed in the nearby hills (seriously). Morstoel died of a heart condition in 1989, and his family decided to freeze his body in the hopes that cryogenic technology would one day allow him to be thawed and brought back to life.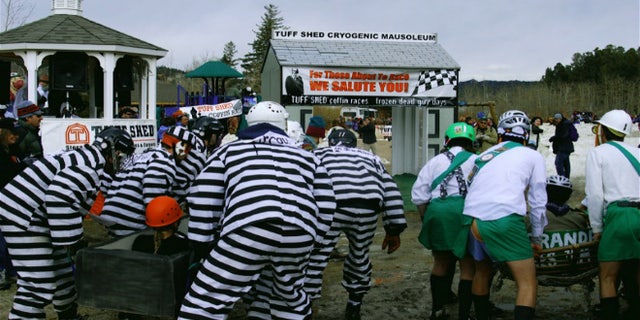 There's plenty more to the tale, which made headlines in the early 1990s, and the Frozen Dead Guy Days festival eventually sprouted up as a wacky way to celebrate the town's most famous resident. Now in its 13th year, the festival is just as morbidly merry as ever, featuring coffin races, a hearse parade (with a $300 prize) and frozen turkey bowling, as well as other events.
3. Fur Rendezvous, Feb. 21-March 2
Affectionately known as Fur Rondy, this frozen fete in Anchorage is a 10-day celebration of Alaska's trading and trapping heritage. Going strong for nearly 80 years, its cornerstone event is the World Championship Sled Dog Race, which draws teams of sled dogs and mushers from all over the state (and the world). But the theme of friendly competition in the freezing temps also spans events such as the Frostbite Footrace, Snowshoe Softball, the Running of the Reindeer and Outhouse Races.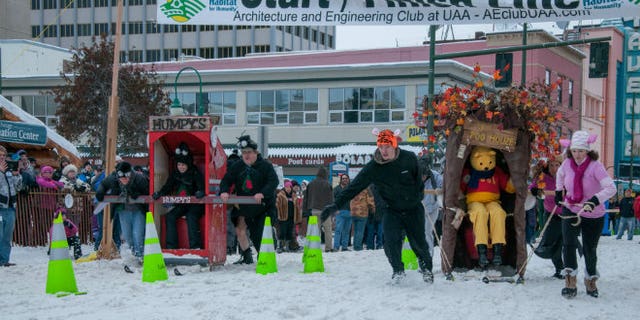 4. Burns Night, Jan. 25
An awesomely legit reason to break out the kilt, toss back some whisky, and maybe even try some haggis, Burns Night celebrates the birthday of Robert Burns, the beloved Scottish poet who penned Auld Lang Syne and hundreds of other works. Travelers lucky enough to be in Scotland during the holiday can choose from Burns-inspired celebrations such as the World's Biggest Burns Supper and the Highland Haggis Games.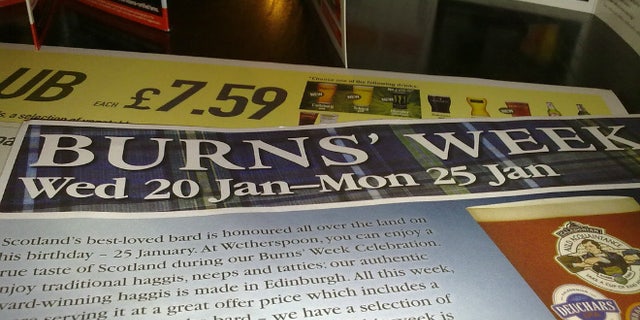 Across the pond in cities including New York, Chicago and Boston, Scottish pubs and restaurants get into the action, too, often with a Burns Night Supper, readings of Burns' poetry, and plenty of whisky tasting (and toasting). The dinner menu isn't for those with timid palates: It centers on haggis, which traditionally consists of sheep's heart, liver, and lungs, marinated in an animal's stomach casing, usually accompanied by tatties and neeps (potatoes and turnips). But there's always plenty of whisky to wash it down.
5. Sapporo Snow Festival, Feb. 5-11
About 2 million people descend on the Japanese city of Sapporo, on the country's second-largest island of Hokkaido, every winter to marvel at hundreds of elaborate snow and ice sculptures created by Japanese and international teams.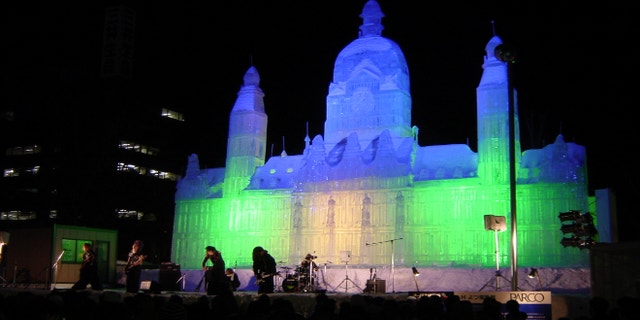 The event started in 1950, when local high schools each created a snow sculpture, and it's exploded in popularity since, with tons of snow and ice trucked in from surrounding areas. Along with gazing at the icy artistry – which spans from soaring renditions of landmarks like the Taj Mahal to pop culture characters like Mickey and Minnie Mouse – festival-goers can snow-tube and sip the famous draft beer named after the city.