5 New Kids on the Block landmarks fans must see
The New Kids on the Block, the boy band that sold more than 80 million records a quarter of a century ago, are back this summer with their Main Event Tour. Among the featured stars so far have been actor Mark Wahlberg, a former member of the band, and special guests like 50 Cent, Nelly and TLC.
And capitalizing on that buzz is a super-fan named Cara DiBenedetto, who has organized an NKOTB-inspired tour of the New Kids' hometown.
For $20, guests can tag along with DiBenedetto on a 5-mile walk through the rough streets of Dorchester, Mass., to visit the childhood hangouts of Jordan and Jonathan Knight, Joey McIntyre, Wahlberg and Danny Wood.
The New Kids' fan base remained strong after the boys parted ways in 1994, and their loyalty helped spur the boys to get back together 14 years later. They released an album, "The Block," in 2008 and followed up with a series of concerts in the U.S., Canada and Europe and several "theme" ship cruises. They toured for a year with the Backstreet Boys and came out with a post-reunion album, "10," in 2013.
The majority of their fans, women who are now in their 30s and 40s, may pass on the pillowcases, pins and posters, but they're still buying concert tickets and reminiscing about the days when they were frenzied teens screaming their way though songs like "Ain't Too Proud to Beg" and "Unpretty."
Those women (and an urge to pick up some grocery money) were why DiBenedetto, a single mom who works as an executive assistant, started offering weekend tours a few years ago after she moved to East Boston. Once word spread on social media, the side gig started to pick up. Some devotees travel from as far as Australia for a chance to snap selfies at NKOTB landmarks. Fans won't see a New Kid up close, but they'll get a sidewalk lesson in pop history.
Though the neighbors may not be hangin' tough with the idea, here's what the fans see on the step-by-step tour:
1. Danny Wood house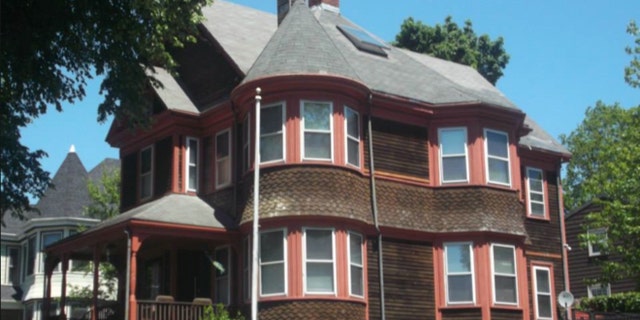 Fans can peek from behind an iron fence into the childhood home of Danny Wood. What they may not know is that Danny lived here for many years during the NKOTB years, and that his dad remained in the house until 2006.
2. Hi-Fi Pizza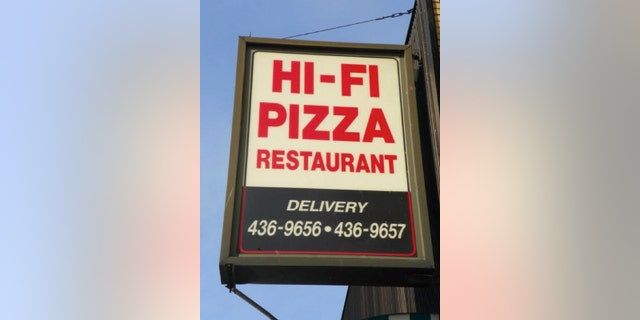 1508 Dorchester Ave.
Hi-Fi Pizza, the New Kids' favorite hangout, is closed now, but the location remains an NKOTB landmark. This is where the boys from Beantown used to hang after a long day of rehearsals. When it was open, DiBenedetto would buy a slice of pizza and sit at one of the orange-colored tables.
3. Jonathan and Jordan Knight house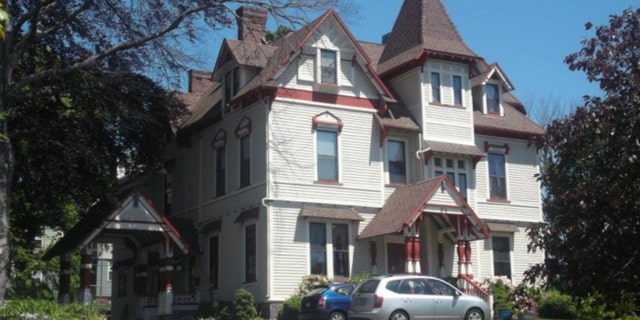 Melville Avenue
Built in 1880, this three-story, 23-room Victorian in Dorchester's Codman Square was home to Jonathan and Jordan Knight. In 1996, The Salvation Army bought the home from their mother. Sometimes, DiBenedetto can get guests inside for a peek at Jordan's old bedroom, which is now a sitting room.
4. Donnie Wahlberg apartment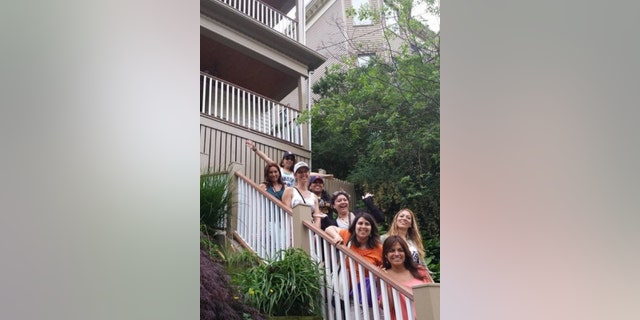 Dorchester Avenue
This photo of women standing on the steps to the apartment where the Wahlberg family lived was taken during one of DiBenedetto's tours. Last year, another Wahlberg home, on Mercier Street, was featured in an episode of "Wahlburgers," the family's A&E reality show. The clan moved out of Dorchester after Donnie bought a home in Braintree.
5. Music video location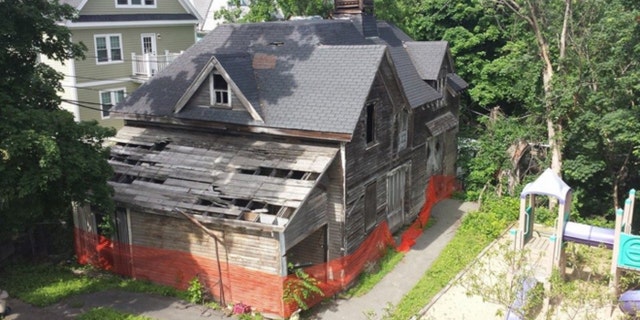 The dilapidated carriage house behind the Knight brothers' home was used as backdrop for NKOTB photo shoots and music videos, including the street-tough "Games" in 1990. There has been talk of restoring the building, but the project is on hold.
Note: Joey McIntyre's childhood home in Jamaica Plain is not on the tour. NKOTB fans who want to book a walking tour with Cara DiBenedetto can find her on twitter @bhbostontours.