5 best boutique hotels in the world
When it comes to luxury accommodations, bigger isn't always better.
Found in refurbished schoolhouses, ornate Baroque buildings and bustling shopping centers, Gayot's 5 Best Boutique Hotels in the World make do with small spaces to provide a one-of-a-kind experience for guests. However, what they lack in size, these hotels more than make up for with personalized service, top-of-the-line amenities and an emphasis on comfort and cutting-edge design.
Take a look at our list to find stylish properties from Park City to Prague.
1. Washington School House Hotel-- Park City, UT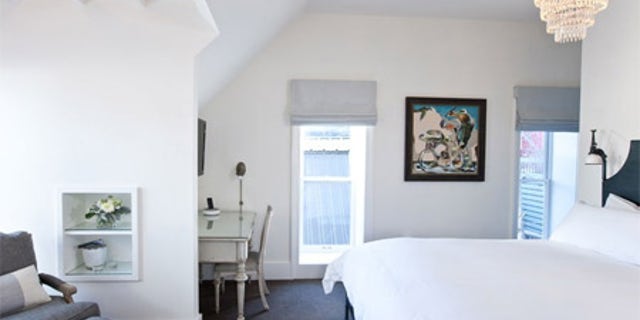 Long before its first ski resort opened in 1963, Park City was a thriving mining town. Though the mines are long gone, remnants of the original settlement remain—including this former school house. Built in 1889, the limestone building is now home to 12 vintage-chic guest rooms boasting reclaimed wood floors and customized furnishings. A market-fresh breakfast is served in one of the old classrooms, and luxe amenities include a ski valet and in-room massage. As for the warm hospitality, it's sure to make you feel like the teacher's pet.
2. The Augustine-- Prague, CZ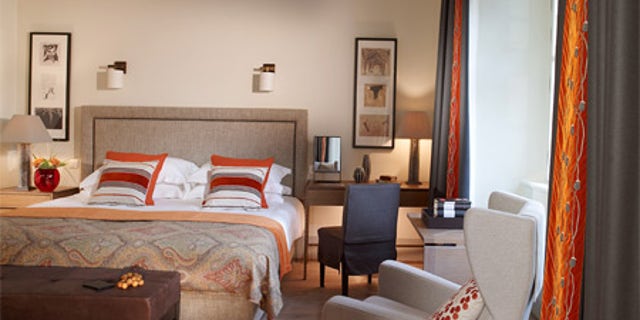 Housed in different buildings dating back to the 13th century, The Augustine combines Gothic, Renaissance and Baroque architecture with hip, modern style in one of Prague's most enchanting neighborhoods. The property features an on-site spa, coveted city views and a bar built in the original St. Thomas Brewery that dates back to 1352. Although the hotel is a historic attraction in and of itself, you will want to venture out for a stroll to Prague Castle and the Charles Bridge.
3. Royce Hotel- Melbourne, AU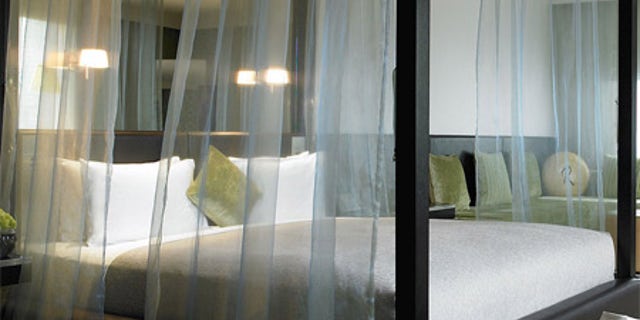 Located on historic St. Kilda Road near upscale shopping and dining neighborhoods, this 100-room hotel melds designer chic with Down Under hospitality. The contemporary suites offer a warm blend of comfort and style. At Dish restaurant, a regularly changing menu experiments with culinary trends, while Amberoom lounge sets a sultry mood for after-dinner drinks. Given its intimate size, the hotel offers an abundance of amenities, including a business center, grand ballroom, gym, library and massage services.
4. The Upper House-- Hong Kong, CN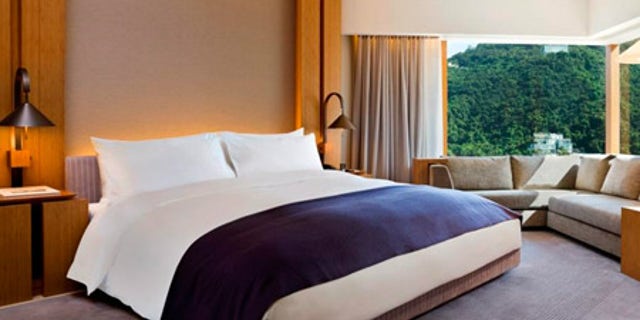 Despite its location in the bustling Pacific Place retail complex, this intimate property offers the feel of a private residence. The décor is a subtle blend of neutral tones, clean lines and Asian-inspired accents. Starting on the 38th level, the guest rooms are spacious and feature walk-in rain showers, freestanding bathtubs and panoramic harbor or island views from the bedrooms and bathrooms. Thoughtful details range from espresso machines to personal iPod touch systems stocked with suggestions for local attractions.
5. The Soho Hotel-- London, UK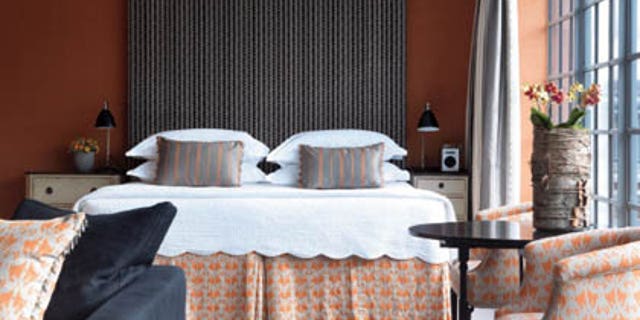 This quirky little property combines sleek lines, residential glamour and playful colors and patterns to create a unique collection of 91 guest rooms, suites and apartments. Though the hotel is small, its offerings are big in scope. For example, REFUEL Restaurant & Bar is one of the hottest gathering spots in the city, and two screening rooms (complete with cowhide-covered chairs) ensure a regular stock of celebs on the hotel guest list. As for the location, it's ideal, on a quiet side street in the heart of London's trendy entertainment district.
Learn more about the world's best boutique hotels.
More from Gayot.com
10 Best Hotel Restaurants in the U.S.
Remote Hotels Around the World
The Hottest New Hotels in America