5 amazing homes you can stay in for free around the world
As Dorothy reminds us in "The Wizard of Oz," "There's no place like home," and certainly one of the downsides of travel is leaving the comforts of home behind. But a growing trend lets you "trade" houses with someone so you can enjoy the comforts of home nearly anywhere around the world.
The best part? There's no cost involved except a membership in a home-swapping service, which costs no more over a year than one night in a hotel room. Plus you can forgo the traditional tourist traps by living like a local.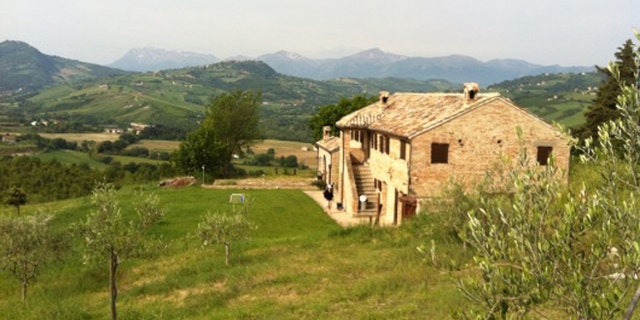 If you've seen the movie "The Holiday," starring Kate Winslet and Cameron Diaz, you've got the idea. The pair traded a modern Los Angeles home and a charming Cotswald cottage and, of course, each found romance in her new locale. While we can't promise the romance, we can provide you with these five home-swap options in exotic destinations that will blow you away. Get ready to imagine calling these out-of-this-world abodes home – even for a short while.
1. The Ultimate Italian Farmhouse
Bring your family along to while away the days in a quintessential Italian countryside setting just 30 minutes away from the Adriatic coast. Located in Fermo, Italy, this restored country farmhouse listed on Home Exchange offers views of rolling green hills, sunflower fields, cherry orchards and olive trees with the Sibillini mountains as a backdrop.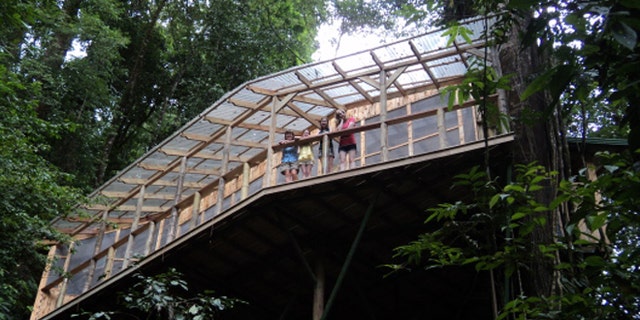 The interior is charming with exposed brick walls, a clawfoot tub and fireplaces throughout. Outdoors you'll find a fragrant herb garden, a large green lawn and plenty of room to roam. The home is ideal for a family with young children, as it's already kid-friendly. It's also just a short stroll to the cafes, boutiques and central square in the walled town.
2. A Treehouse for Grown-ups
If an active lifestyle is your desire, try staying in this breathtaking treehouse in the jungles of Costa Rica, which is listed on Home Exchange. Located in a treehouse community in the rainforest, this home away from home has space for up to eight people and amenities like a stove, oven, toilet and even a shower, which is partially outdoors. But you are going to have to rough it a bit, as there's no electricity and limited Internet access. Lighting is provided by LEDs, headlamps and flashlights.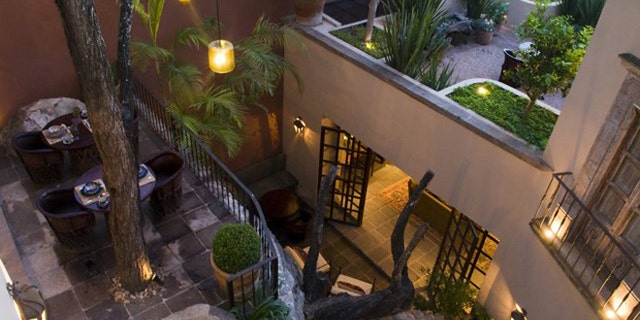 The views are one-of-a-kind with a large outdoor deck and screens instead of walls. Wildlife right outside your door includes parrots, colorful butterflies, green tree frogs, monkeys and more. Hike to rivers, waterfalls, swimming holes and the community's center, which offers outdoor movies. Or better yet, take one of 20 ziplines on the property to all the key spots.
3. Your Home is Your Castle
Mi casa es su casa literally in this Mexican castle-like home on Love Home Swap that is built into the hillside of San Miguel de Allende in Mexico City. It's such a grand home, it even has its own name: Sueños San Miguel. Stay in one of four luxury suites with expansive decks, terraces and outdoor seating areas with views of the Mexican countryside, mountains and churches.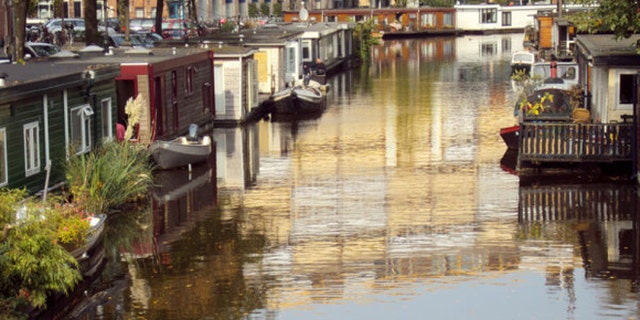 Inside the home you'll find Spanish Colonial design, along with rustic stone walls, stone stairways and even a stone sink, ornate carved wooden doors and lush outdoor gardens. The most modern conveniences are at your fingertips, from flat-screen TVs to iPod docking stations to high-speed Internet. You're also just a few minutes away from Mexico City's restaurants, stores, bars, parks and cultural offerings.
4. A Home on the Water
If the idea of living on water floats your boat, then take a look at this modern boathouse in trendy Amsterdam on Home Exchange. It's situated in one of the canals in the historic Jordaan area, where the Anne Frank House is located along with lots of restaurants, theaters and shops. Hop on one of the homeowners' bikes to explore the city like a true resident, or cruise down the canal on their canal boat.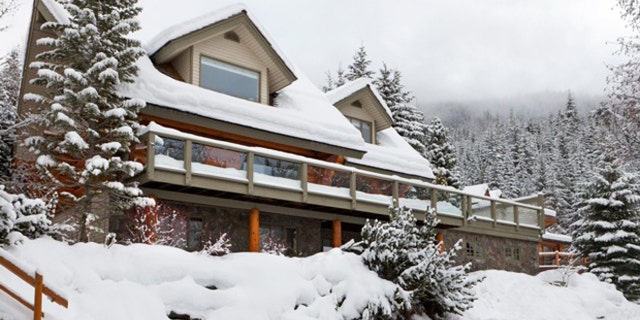 The home itself is a modern work of art with desk space, a sitting area, updated kitchen, one bedroom and bath, a deck for watching the boats go by at sunrise and even a turntable for the DJ in you. This contemporary dwelling is an ideal out-of-the-box romantic escape for a couple.
5. Ski In and Ski Out
On Love Home Swap, you'll find this gorgeous log home nestled within the slopes of Whistler, Canada, one of North America's most beautiful ski towns. Think cozy nights by the fireplace and relaxing dips in the outdoor hot tub after a day of skiing. Bring several families along for this Great North getaway, as the home sleeps up to 12.
This is the archetypal mountain log cabin with exposed logs throughout, an open floor plan with gourmet kitchen and lodge-style décor. Downstairs is a large family room with a flat screen TV and wet bar, and there are five bedrooms to accommodate everyone. You can even bring Fido! The cabin is close to all Whistler has to offer, including restaurants, spas, shops and, of course, Starbucks.
Before you begin the process of jumping into a home swap, HomeExchange offers these do's and don'ts:
Do
-- Get to know the person or family you are swapping with by talking on the phone, video chatting and emailing. Be sure to exchange cellphone numbers.
-- Ask for referrals from those who have previously exchanged with them.
-- Agree on the ground rules for your exchange. Home Exchange provides sample agreements to assist.
-- Be helpful by leaving your visitors some tips and recommendations of what to do in your area, as well as instructions for how to use different things in your home.
Don't
-- Don't leave your home a mess for your guest or leave the home you're staying in messy. The rule of thumb is to leave the house exactly as you found it and to take care of the home as you hope they will take care of yours.
-- Don't leave your valuables exposed.
-- Don't be misleading when marketing your property. If you don't live in the most desirable neighborhood, share that along with why you love your neighborhood.
-- Don't cancel, as people may have already spent money on airfare.
-- Don't worry! The process is much easier than you think.