Woman caught smuggling 19 lizards through Melbourne airport
Authorities in Australia claim that they stopped one of the "largest illegal wildlife smuggling attempts" at the Melbourne International Airport.
A 27-year-old Japanese woman allegedly attempted to sneak 19 lizards out of the country by hiding them in her luggage. The suspect was arrested at the airport and faces a maximum penalty of 10 years in prison or a fine of $210,000. The Australian Border Force (ABF) reportedly targeted the woman after receiving a tip about her from sources in Hong Kong.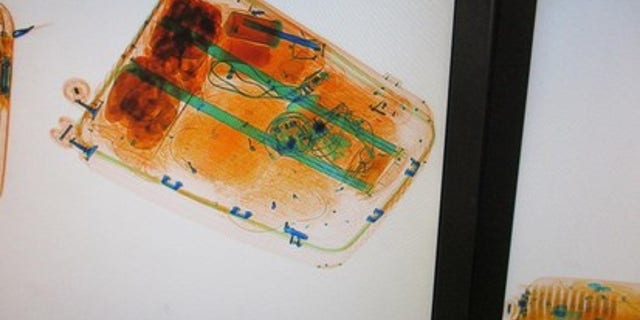 COUPLE WEDS AT AIRPORT BAGGAGE CLAIM WHERE THEY FIRST MET: 'I COULDN'T THINK OF ANYTHING MORE PERFECT'
An X-ray of her luggage reportedly revealed 17 shingleback lizards, and two blue-tongued lizards, tightly packed into mesh packages.
According to a statement released by the ABF, the reptiles were handed over to the Victorian Department of Environment, Land, Water and Planning, where they will be inspected by veterinarians and, if possible, returned to the wild. The remaining specimens will be donated to schools and non-profit organizations.
CLICK HERE TO GET THE FOX NEWS APP
Due to the presence of ticks on several of the lizards, it is believed that they were caught in the wild. The suspect could face additional wildlife and cruelty charges.
She is set to appear in court on April 24th.