10 romantic getaways in Washington State
Couples have a lot of reasons to be attracted to the Evergreen State. From sleek Seattle boutiques to secluded inns on the San Juan Islands, there's a little something for every romantic in this corner of the Pacific Northwest. Outdoorsy couples will love hiking in the romantic Snoqualmie Valley, in the shadow of one of Washington's many waterfalls, while city-slickers will fall in love with Seattle's funky food scene and vibrant nightlife. So if you're planning a romantic getaway with that special someone to Washington State, be sure to consider these hotels ready for romance.
1. Outlook Inn, Orcas Island, San Juan Islands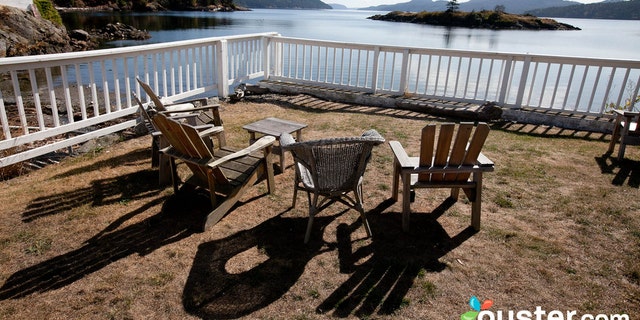 Couples have plenty of reasons to be attracted to the Evergreen State. From hip Seattle boutiques to secluded inns on the San Juan Islands, there's a little something for everyone in this corner of the Pacific Northwest. Check out some of our favorite hotels ready for romance here.
The Outlook Inn is aptly named; the hotel has stunning views of Eastsound from almost anywhere you stand. This property is the only full-service hotel in Eastsound and its romantic ambience, on-site chapel, and excellent food from the New Leaf Cafe make it a popular spot for wedding parties. Units vary greatly, though, as standard rooms have seen better days while suites feature updated private bathrooms with large tubs, luxe details such as fireplaces and flat-screen TVs, and killer views.
2. Salish Lodge & Spa, Snoqualmie Valley
The Salish Lodge & Spa features 84 rooms in a gorgeous setting overlooking the falls in Snoqualmie, about a 40-minute drive from Seattle. The historic property, which originally opened with only eight rooms back in 1916, is a popular romantic getaway and wedding destination. The restaurants feature beautiful views, and the elegant spa has numerous signature treatments (including one with homemade honey!). Sexy rooms have wood-burning fireplaces and peek-a-boo bathrooms with two-person tubs. The entire property has a soothing, rustic-luxe style; features such as stone fireplaces, stacked firewood, cashmere throws, bookcases, and warm, earth tones complement the outdoor scenery.
3. Four Seasons Hotel Seattle , Downtown, Seattle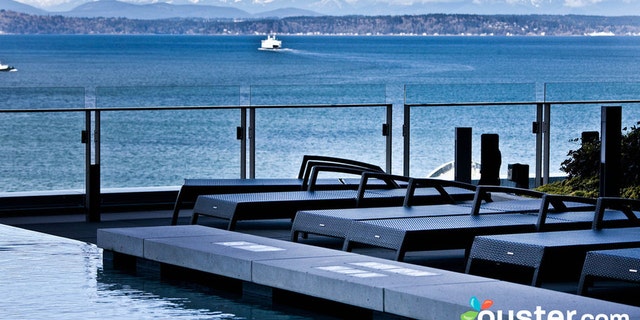 It's hard to go wrong with this top luxury hotel that has some of the best views in Seattle, not to mention a restaurant with an acclaimed local chef, a rooftop infinity pool, and 147 spacious, classically comfortable rooms. The business-y surroundings might preclude the opulence of larger Four Seasons properties, but what you lose in neighborhood ambiance you gain in vistas and proximity to the best Seattle attractions.
4. Lakedale Resort at Three Lakes, Friday Harbor, San Juan Islands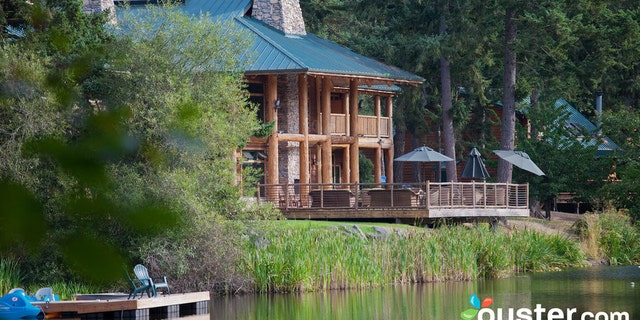 The Lakedale Resort is not your grandfather's campground. In addition to a lakefront location with plenty of spots for picnicing, this 82-acre property offers everything from an airstream trailer to canvas cabins. The lodge rooms definitely have the most conveniences -- bathrooms with Molton Brown toiletries, TVs (albeit tube-style ones), and patios -- but they are also the least outdoorsy. The Canvas Cabins are no-frills -- but in a good way -- sporting charming rustic decor and comfy beds. The property is best suited for couples looking for an upscale camping experience where they can be detached from everything but their significant other. Still, poor cell phone reception may be a nuisance for some.
5. Alexis Hotel, Downtown, Seattle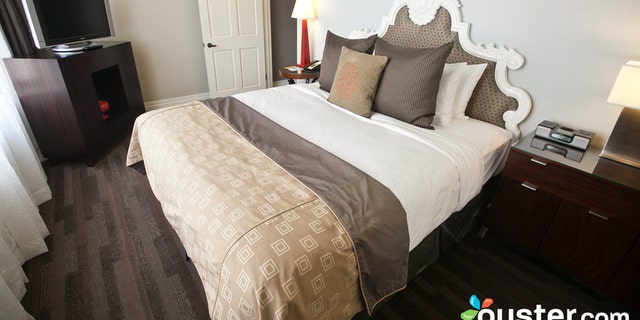 This upscale boutique hotel, featuring 121 eclectic guestrooms that cater to every possible personality, is about as perfectly located as a downtown hotel can be. Many of Seattle's most desirable sightseeing destinations are within easy walking distance, as are a vast selection of top-notch restaurants. Note, though, that while the Alexis sits on First Avenue, directly above Puget Sound, it doesn't capitalize on the famous harbor views; if vistas are what you're looking for, best to head a few blocks north to one of the view-front hotels. Nonetheless, amenities such as a charming bar and a nightly wine hour add to the romantic vibe.
6. Inn at the Market, Downtown, Seattle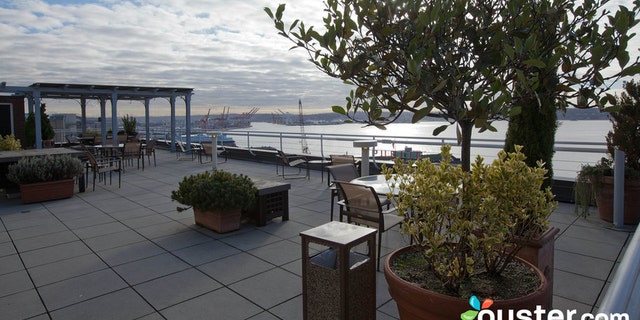 Inn at the Market is one of Seattle's best-known, and most popular, hotels, in large part due to its unbeatable location: It's half a block from Pike Place Market, in the heart of downtown Seattle. But the location isn't the only reason to stay; the hotel has a long list of romance-inducing features, including four solid restaurants, a pleasant rooftop deck with stunning panoramic views, free Wi-Fi, and in-room massage services. Rooms are sophisticated and contemporary, if a tad bland for some tastes, and come with upscale conveniences, such as great Hypnos beds (with reading lights attached to the headboards), Sferra linens, Gilchrist & Soames toiletries, and iPod docks.
7. Hotel 1000, Downtown, Seattle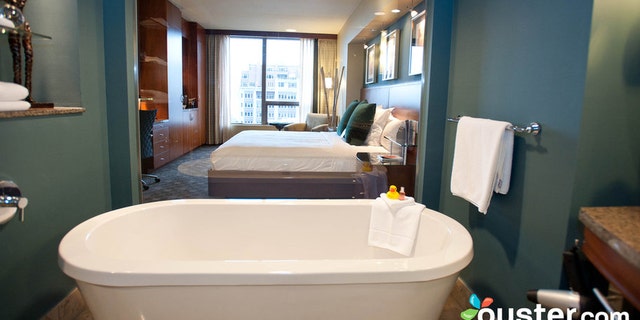 This upscale hotel is located smack-dab in the heart of Downtown Seattle, within walking distance of major attractions such as the Pike Place Market and the waterfront. It has gorgeous amenities that make it stand apart from most other hotels in the area -- at least as far as romance is concerned -- including a virtual golf system, a full-service spa with a wonderful (and expensive) menu of personalized treatments, and an acclaimed (and locally popular) restaurant on-site. The sexy, glass-enclosed bathrooms with tubs that fill from the ceiling and separate walk-in showers are arguably the highlight of the high-tech and modern (though somewhat dark) rooms.
8. Friday Harbor House, Friday Harbor, San Juan Islands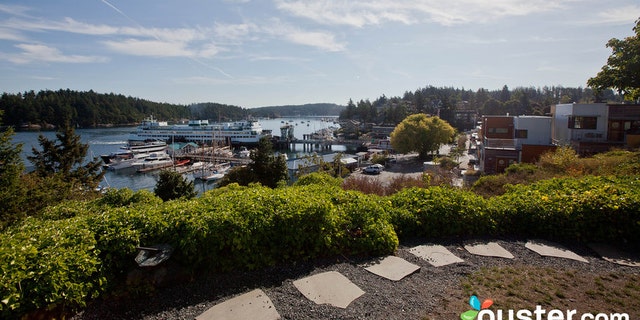 The 23-room Friday Harbor House sits atop a bluff overlooking the marina in the heart of the downtown area. Decor is pretty generic, but rooms are decent-size and come with gas fireplaces, two-person Jacuzzi tubs, flat-screen TVs, mini-fridges, and (in most cases) beautiful views -- great for a romantic getaway. Nice freebies such as Wi-Fi and a good continental breakfast add value, but the location and views mean that prices will often still feel a bit steep for what you get. It is less boutique-y than one might expect of such a small property.
9. Hotel Vintage Park, Downtown, Seattle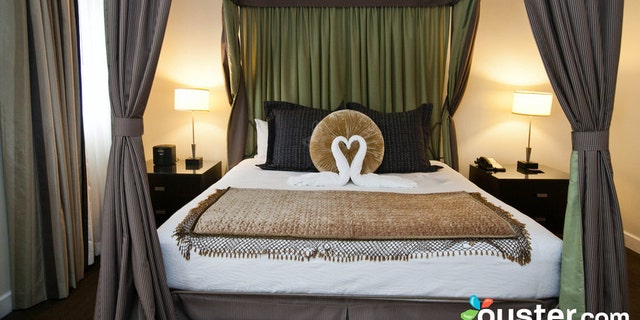 It's hard to go wrong with a Kimpton property, and the Hotel Vintage Park doesn't disappoint. Hailed for its exceptionally friendly staff that goes out of their way to make guests happy, this luxury boutique hotel delivers an intimacy not found in other, more pretentious venues. Quality vintages (hence, the name) are offered at the free nightly wine hour, but the lobby is a bit small for serious socializing.
10. Bird Rock Hotel, Friday Harbor, San Juan Islands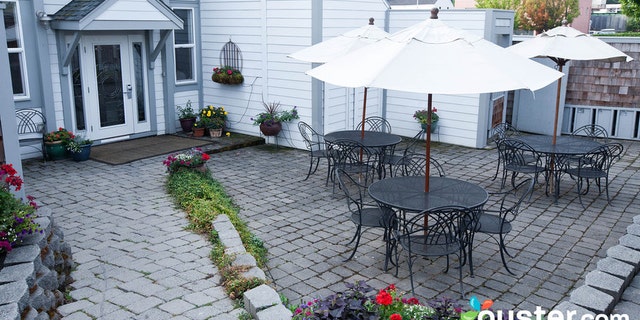 The 15-room Bird Rock Hotel, housed in a historic building, is a quaint, bare-bones bed & breakfast. The small, earth-toned rooms are cozy (low lighting gives them a Zen-like vibe), and there's a lovely deck for enjoying some fresh sea air. The hotel's central location, though, is definitely the highlight -- just a block from the ferry landing, and within walking distance to plenty of shopping and dining in downtown Friday Harbor. The hotel lacks on-site amenities such as parking, a restaurant, fitness center, and pool, but breakfast is free and guests have access to the sister property's parking lot, fitness center, and pool, less than three blocks away.