10 quirkiest US accommodations
From a floating B&B to desert cave, TripAdvisor has rounded up some of the more unusual places where you can lay your head.
1. Dog Bark Park Inn, Cottonwood, Idaho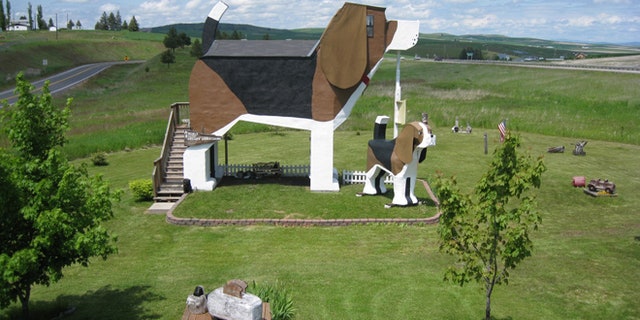 Travelers staying at this place, 200 miles north of Boise, aren't worried to be in this doghouse. The giant dog B&B entertains guests looking for a barking good time and some tail-wagging fun. The owners even gave the giant beagle a nickname: "Sweet Willy." You can stay a loft room located in the pooch's head --and of course, pets are welcome. "A noble and absurd undertaking - made with love and care - Sweet Willy was fun, silly and cozy," said a TripAdvisor traveler.
2. Kokopelli Cave Bed and Breakfast, Farmington, New Mexico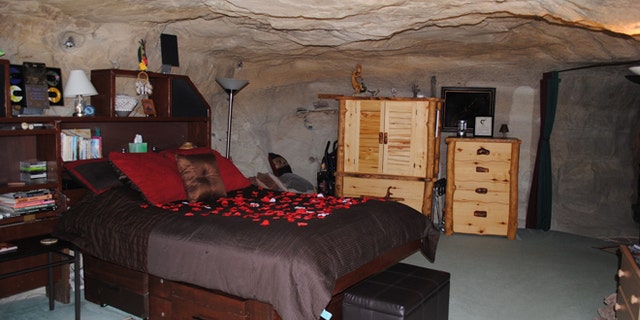 This is luxury cave dwelling. Located 70 feet below the ground near the Four Corners region of the U.S., travelers can stay in this one room, 1,650 square foot B&B that boasts Southwestern style furniture and decor, a full kitchen, washer/dryer, and even a relaxing flagstone hot tub.
3. El Cosmico, Marfa, Texas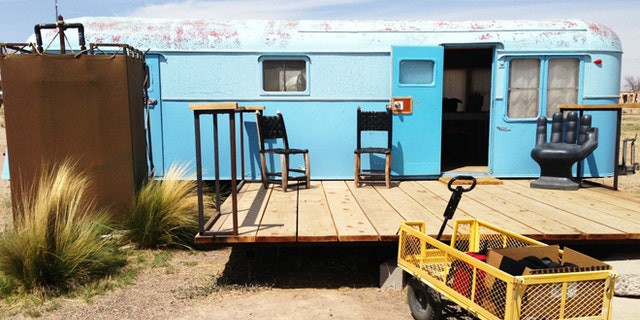 Marfa, the artist haven in southwest Texas, is filled with funky hotels and hangouts. But few properties give travelers the chance to stay in a trailer, tent or teepee. And it's hardly roughing it. Restored trailers on this 18-acre property are decked out in retro birch interiors, and come with everything to keep you cool during the hot desert days and warm on those chilly nights.
4. Yankee Ferry, Red Hook, New York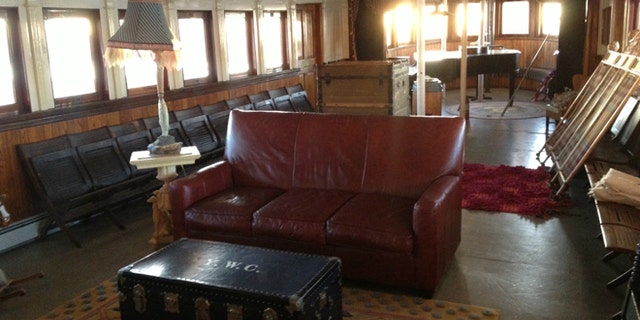 A stay in the Big Apple deserves a special kind of B&B. Tucked in Brooklyn's hip Red Hook neighborhood, visitors can stay aboard this 1907 steel-hulled passenger vessel. Have a drink at the quirky Sunny's bar, and then come back to be softly lulled to sleep by the gentle waves of Hudson River.
5. East Brother Light Station, Point Richmond, California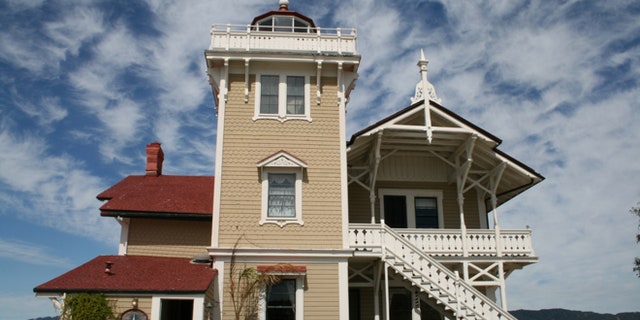 Situated on a strait between San Francisco and San Pablo Bay, this Victorian lighthouse offers a romantic, one-of-a-kind stay. Following a 10-minute ferry ride, travelers will immerse themselves in the stunning scenery and lavish guest rooms, and relish the exquisite, fresh fare. "It's amazing that folks pass this hidden treasure on a daily basis and have no idea of the prospect of relaxation and solitude that awaits," commented a TripAdvisor traveler.
6. McMenamins Kennedy School, Portland, Oregon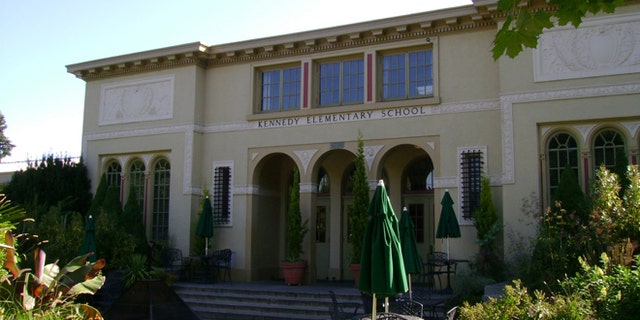 School may be out for summer, but folks are going to want to check into this former schoolhouse. The guest rooms are converted from 57 classrooms --that still have the old chalkboards. The hotel even has a cool bar named the "Detention Bar." A TripAdvisor traveler commented, "Beyond comparison, this hotel transformed from a former school, had all of the imagined charm and then some."
7. Starlight Llama Bed and Breakfast, Florence, Massachusetts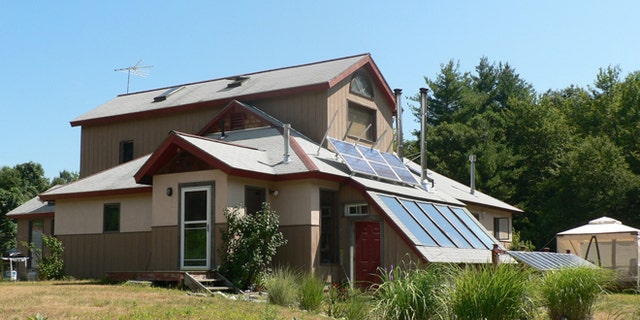 Commune with nature at this eco-friendly B&B, just outside of Springfield, Mass. The place--which runs on solar power --is close to many nearby great hikes, bikes and other outdoor activities, and encourages guests to get friendly with the property's animals including emus, peacocks, and of course, llamas.
8. Red Caboose Getaway, Sequim, Washington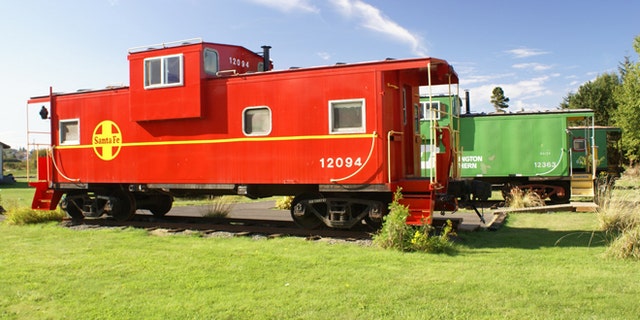 All aboard this train. A unique stay at this locomotive lodging offers guests the chance to stay in one of six themed caboose cars outfitted amenities such as hot tubs to ease away the worries of the road. And travelers can take in all the mind-blowing scenery of the Olympic Mountains right outside their door.
9. Green Turtle Floating Bed and Breakfast, Boston, Massachusetts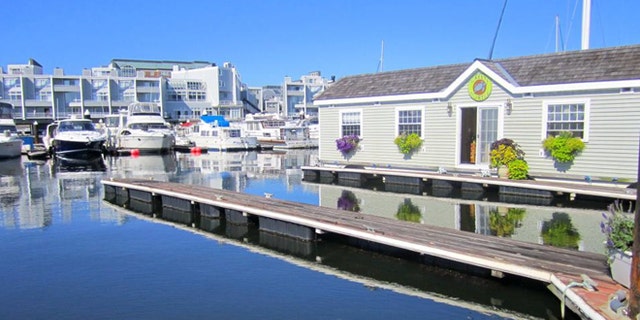 This floating houseboat offers travelers a comfortable rest on the water right in Boston Harbor. After a day of touring nearby sites along the Freedom Trail, guests can enjoy stunning views of the Boston skyline or unwind with luxurious amenities in one of two suites that offer private bathrooms, in-room kitchenettes, and Wi-Fi. A TripAdvisor traveler commented, "It was the best night's sleep I've had in months, and I felt so at ease in the comfort of this wonderful bed and breakfast."
10. 21c Museum Hotel Bentonville, Bentonville, Arkansas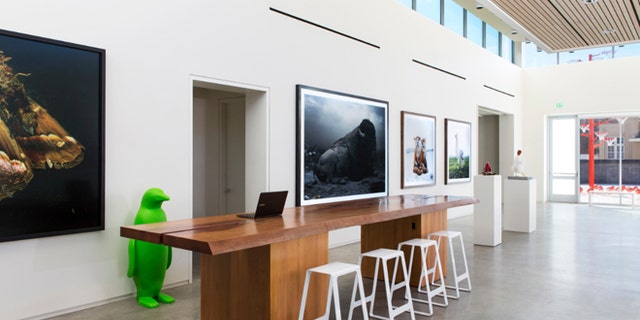 Located 200 miles northwest of Little Rock, this boutique hotel features its own museum for true art aficionados. Travelers will marvel at the rotating collection of contemporary exhibitions and dynamic installations, and will be equally inspired by the lodging's gracious guest rooms designed by renowned architect Deborah Berke.