10 new rollercoasters to shake, rattle and roll you in 2015
Bigger, faster, scarier … For decades, amusement parks have been engaged in a perpetual arms race, looking to build the ultimate roller coaster — the one with the fastest flips and the steepest falls.
Love them or fear them, here are 10 new roller coasters that will have big kids of all ages pouring through American turnstiles this year.
1. Batman: The Ride / Six Flags Fiesta Texas, San Antonio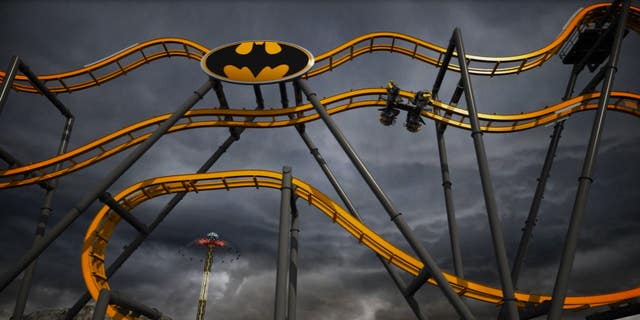 "I'm BATMAN! Ride me!" One of this year's most interesting new attractions, BATMAN: The Ride utilizes a wing coaster design, putting riders under the train and beside the coaster track — as if suspended beneath an airplane's wing. Thrill-seekers get taken straight up a 120-foot hill before flipping and spinning through six inversions on the world's first "4D" wing coaster.
2. Cannibal / Lagoon Park, Farmington, Utah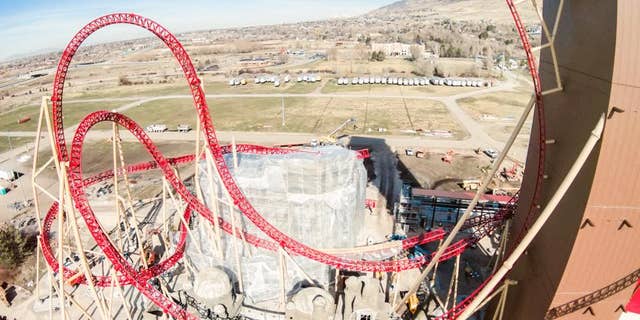 Cannibal is a new mega-coaster with a 208-foot lift hill that drops riders into a 116-degree free fall through an underground tunnel. It features numerous loops and water, reaches speeds of 70 miles per hour and pulls 4.5 Gs of maximum force.
3. Fury 325 / Carowinds, Charlotte, N.C.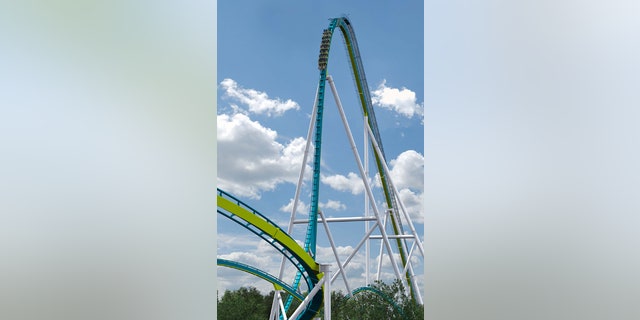 The world's tallest and fastest "giga" coaster, Fury 325 stands 325 feet tall and hits 95 miles per hour during the 3-minute, 25-second ride, which opens (appropriately enough) on March 25 (3/25). Roller coaster aficionados define a "giga" coaster as one that is 300-399 feet high.
4. Impulse / Knoebels Amusement Park, Elysburg, Pa.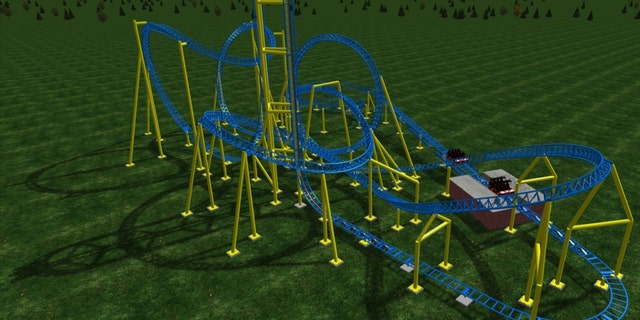 Family-run Knoebels brings a looping steel roller coaster to central Pennsylvania. The largest construction project in the resort's history, it has more than 2,000 feet of track, several inversions (including a cobra roll and vertical loop), a 90-degree free-fall drop and speeds over 55 mph. This will be the first roller coaster at Knoebels to flip guests head over heels since Whirlwind closed in 2010.
5. Laff Trakk / Hersheypark, Hershey, Pa.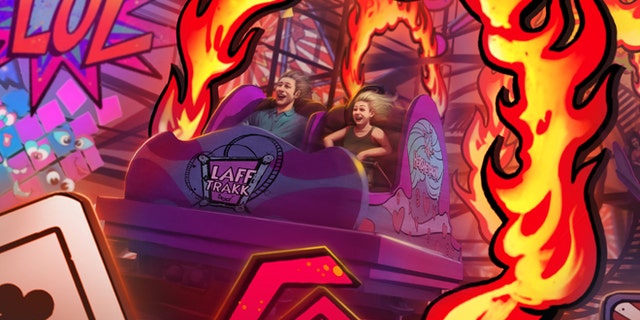 Laff Trakk, the first indoor, spinning glow-coaster in the country, takes families through a dark funhouse. The car spins 360-degrees, and the number and positioning of passengers influence the spin. The ride, which reaches 40 miles per hour through loops, high-banked curves and Camelback hills, increases Hersheypark's number of coasters to 13.
6. Rougarou / Cedar Point, Sandusky, Ohio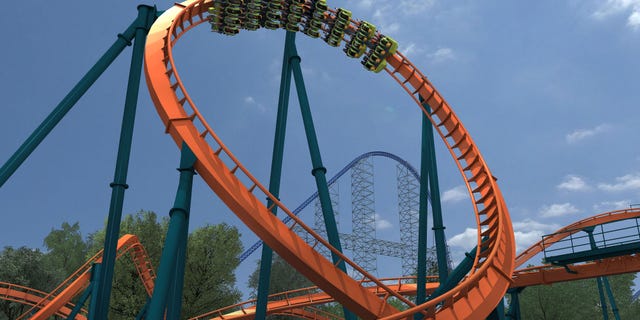 Cedar Point closed Mantis, its 18-year-old stand-up roller coaster, in September, and now it's using the Mantis track for Rougarou, a floorless coaster that climbs a 145-foot hill and plummets at 60 miles per hour toward a watery lagoon. Riders' feet dangle through loops, turns and twists before the figure-eight finale.
7. Thunderbird / Holiday World & Splashin' Safari, Santa Claus, Ind.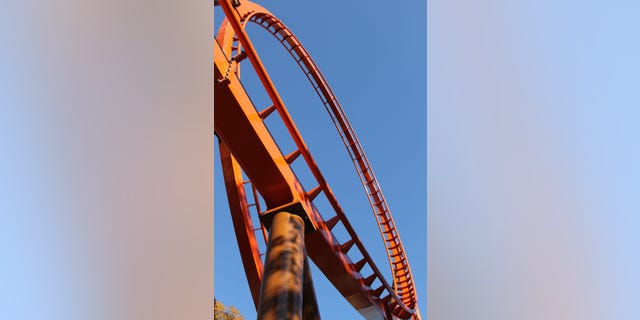 Santa Claus has brought an early present to Holiday World: Thunderbird, from Swiss designer extraordinaire Bolliger & Mabillard. The $22 million ride is America's first launched-wing coaster blasting riders from zero-to-60 miles per hour in 3.5 seconds. Thunderbird swoops through the wooded and hilly terrain with near-misses of thematic farm buildings followed by multiple inversions including a 14 story Immelmann loop, Zero G roll, barrel roll, and 125 foot loop.
8. Twisted Colossus / Six Flags Magic Mountain, Valencia, Calif.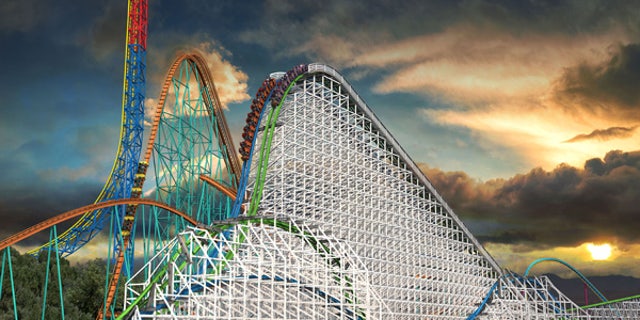 Last August, after more than 30 years, Six Flags Magic Mountain shut down its iconic wooden roller coaster, Colossus. But rising from the rubble is a brand-new, world-record-breaking wooden and steel hybrid roller coaster. Twisted Colossus, the world's longest hybrid, features two lift hills, a 128-foot, 80-degree drop, a zero-G roll and 5,000 feet of track for a four-minute ride.
9. Wicked Cyclone / Six Flags New England, Agawam, Mass.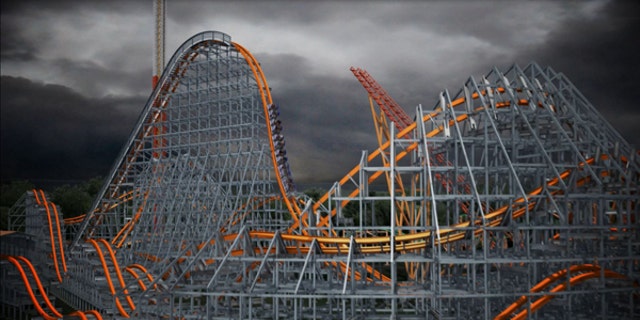 It's a twister of steel and wood! Six Flags New England is also building a wooden and steel coaster, a 109-foot-high thriller called Wicked Cyclone. The hybrid will be the first to have a 200-degree stall, two zero-G rolls, a double-reversing banked airtime hill and a top speed of 55 miles per hour.
10. Looping coasters / Six Flags parks around the country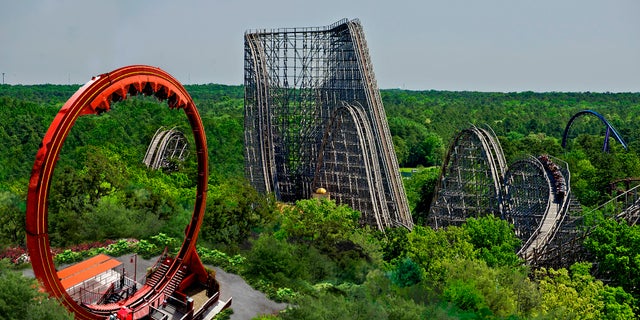 Four Six Flags amusement parks are getting a looping roller coaster this year, a single 360-degree ring on which riders swing back and forth until they complete an entire revolution. The looping coasters go by different names, but they're all the same: Bourbon Street Fireball at Six Flags America in Marlboro, Md.; Dare Devil Chaos Coaster at Six Flags Discovery Kingdom in Vallejo, Calif.; El Diablo at Six Flags Great Adventure in Jackson, N.J.; and The Joker Chaos Coaster at Six Flags Over Georgia in Austell, Ga.