YouTube video gaming star TotalBiscuit loses battle with cancer at age 33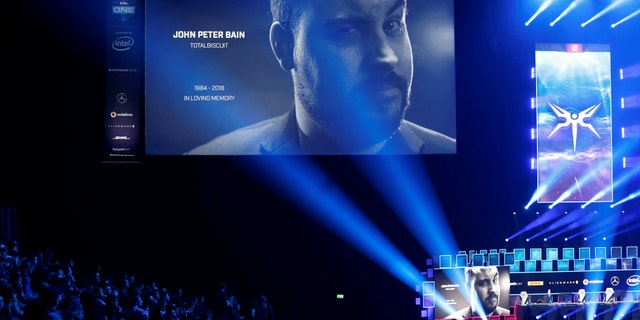 Popular YouTube video gaming star TotalBiscuit has lost his battle with cancer.
The 33-year-old PC gaming critic, whose real name is John Bain, had built up a huge following on the video sharing site. The British star's YouTube channel has over 2 million subscribers.
Bain passed away on Thursday, according to a tweet that appeared on his official Twitter account.
The star's wife also tweeted a poem honoring her husband. "I'm more overwhelmed with grief than I could possibly express," she added, in a subsequent tweet.
WILDLY POPULAR 'FORTNITE' VIDEO GAME BREAKS YOUTUBE STREAMING RECORD
Video gaming platform Twitch described Bain as "one of the most prominent voices in the gaming industry," citing his opinionated game critiques and sense of humor. "Thank you for everything, TotalBiscuit," it tweeted Thursday.
Bain, who was also known as the Cynical Brit, retired from reviewing games last month after bowel cancer spread to his liver, the BBC reports.
In a lengthy Reddit post earlier this month, Bain described his battle with cancer and explained that he didn't "have long left."
Follow James Rogers on Twitter @jamesjrogers