You say you want a revolution? Music industry in turmoil -- again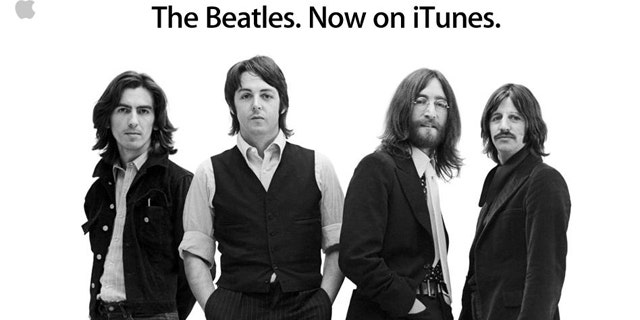 The Beatles called for revolution in 1968 -- and yet again, the music business appears set for one.
Rocked by pirated MP3s, leveled by Silicon Valley's version of corporate rock (iTunes), and then rankled by copyright wars that ultimately led to a welter of streaming online services from Rhapsody to Rdio and Slacker to Spotify, the music business has been repeatedly disrupted like no other business.
Now it appears more upheavals are on the horizon.
In recent weeks, a hardware company (Beats Electronics, the company behind the resurgence of headphones as fashion accessory) purchased noteworthy music service MOG, another struggling service has apparently gotten a reprieve against record company lawsuits, and one of the mainstays of music discovery and reviews has been purchased by a socially oriented Web company.
The online music community has also been growing, coalescing around popular playlists, curated streams, and shared Spotify tunes on Facebook -- something that has upended traditional music mags and critics. To wit, Spin was purchased this month by Buzzmedia, which owns a slew of online properties, including music blogs like Absolute Punk and Brooklyn Vegan.
Buzzmedia's CEO, Tyler Goldman, sees it as a natural progression from content -- catering to specific music tastes, like the out-of-the-mainstream rock authority of Spin -- and building more connections to other interests online.
"People are looking for context and relevancy," says Goldman, and the digital media are figuring out how to deliver that more quickly to listeners as we move from MP3s and iPods to smartphones and streaming songs we no longer own. A critical part of that context is the social aspect of discovering new music. The question is, who's musical taste can you trust?
We're awash in musical choices, leading to an intriguing new problem with social music discovery: Who's musical taste can you trust?
We're awash in musical choices. I can tune in alternative rock from Boston on my Tivoli radio in Vermont and play Rdio, Spotify, and Pandora channels in my car. Facebook feeds are filled with musical suggestions from college friends reminding me of music I've forgotten. And every few days a friend turns me on to some new artist -- which she usually auditions on YouTube for me.
Ultimately, that may be the best link to music discovery: a friend who knows you and your tastes.
"I think there's a big value to curating," says Jake Sigal, founder and CEO of Livio Radio, which focuses on bringing streaming services into the car.
The Pandora approach, which automates much of the thumbs up and thumbs-down rankings to find new songs for listeners, may be giving way to curating by online DJs who create playlists aimed at say, trip hop or post-punk '80s genres. It's an approach that can more closely hew to a particular listener's interests.
Some of the best of these amateur DJs are listeners obsessed by a particular genre. So sites like 8Tracks consist entirely of playlists created by music fans (and more than a few label promoters, it should be pointed out).
Bolstering this model, Grooveshark allows people to upload, YouTube-style any music they have on hand (you'll hear the needle touching down on vinyl on some tracks). Once thought to be drowning in copyright lawsuits, the company recently received a small legal reprieve by a judge who ruled that pre-1972 recordings fall under the Digital Millennium Copyright Act. Essentially, it could give the company more protection against ongoing lawsuits brought by record companies, although the ultimate ramifications of the ruling remain unclear.
For all the crowdsourcing, however, few amateur curators have risen to the popularity level of, say, Cousin Brucie, so a brand name -- such as Pandora -- may still be the most powerful draw as online services consolidate. On the other hand, popular music tastes change faster than you can say Napster, which is why a music site like Pitchfork, which once seemed so independent and fresh now feels, well, mainstream.
Could these streaming services fall prey to the same fickle fans? Or is it just a matter of being too old to rock and roll, too young to figure out a new music model?
Alan Light, a former editor-in-chief of Spin magazine and co-author of Gregg Allman's best-selling memoir "My Cross to Bear," thinks the new mode for music discovery is still shaking out. And whatever it turns out to be, the music business will have to work with it.
"I actually don't think that a 140-character record review is inherently less useful or creative than a 500-word review," Light points out. "The responsibility and challenge is the same; to try to help a reader think about a piece of music and better understand it, and that's not easy to do at any length."
Follow John R. Quain on Twitter @jqontech or find more tech coverage at J-Q.com.