Apple patents suggest 'incompatible' dock connector for future iPhones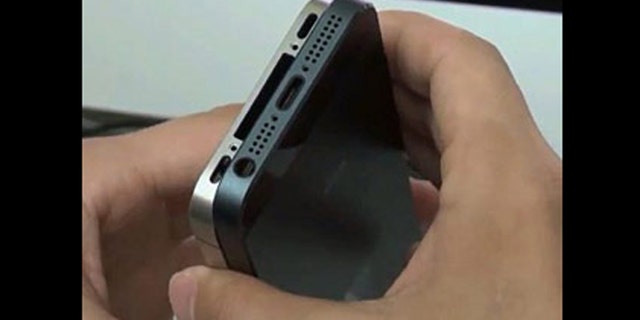 Will all current iPhone accessories soon be obsolete?
Reports suggest Apple is cooking up a new dock connector for the next generation of iDevices, one incompatible with every speaker, power connector, dock and other gizmo on the market. And a handful of patents just granted to Apple may lend fresh credence to that report.
Patents granted to Apple on July 17, 2012, describe potential changes to the data and power port for Apple hardware. Patent 8,223,483 describes an unreleased dock connector with a movable connector to allow a gadget some wiggle room, while patent 8,222,773 describes a new power adapter for peripheral devices.
[pullquote]
The new patents make no mention of the rumored new connector, and Apple did not immediately respond to FoxNews.com questions about whether it plans changes to the docking system.
But some were quick to label the new patents "proof" that incompatible dock connectors are on the way.
"The patent filing describes a charging and data port which matches the rumored new design," wrote the Daily Mail. "Sadly for Apple users, the new design will mean changing all of your peripherals, such as speaker docks, unless adapters comes to market."
Neither patent explicitly mentions the iPhone of tomorrow, yet stories have circulated for weeks.
Tech blog TechCrunch sparked the fear in Apple owner's hearts, reporting in late June that Apple plans to change the design and size of the connector for the iPhone 5. The old 30-pin connector, which has been the standard since the third generation iPod, is to be replaced by a 19-pin mini connector.
"TechCrunch has independently verified that Apple is working on adding a 19-pin port to the new iPhone. It is a move that will surely send shocks through the iPhone accessory ecosystem," the site wrote.
"The new port is similar in size to the Thunderbolt port available on many MacBook devices but [TechCrunch] has been told by three independent manufacturers that the pin-out will be different."
"It's clear Apple is more concerned with space savings inside each device."
In May, Apple posted a job listing on its website seeking engineers to help overhaul the dock connector.
The "Connector Design Engineer" and "Product Design Eng - Connector" positions were intended to oversee multiple connector designs and developments, the description reads, which "often involve adaptation of existing connectors or complete new designs."
Rumors have swirled for months about upcoming products from Apple, including an iPhone 5 and an iPad Mini -- both of which are reportedly thinner than ever before, lending weight to stories of a new smaller dock.
The iPad mini will sport a screen just shy of eight inches and will cost "significantly less" than Apple's standard tablet, according to several published reports. And a fresh set of leaked schematics indicate that indicate the iPad mini could be a remarkable 7.4 millimeters thin or 0.1 millimeters thicker than an iPod Touch.
The iPhone 5 will reportedly include a much thinner screen, according to a recent Wall Street Journal report. The new screen incorporates touch screen tech directly, rather than in a separate layer, potentially shrinking the overall device.