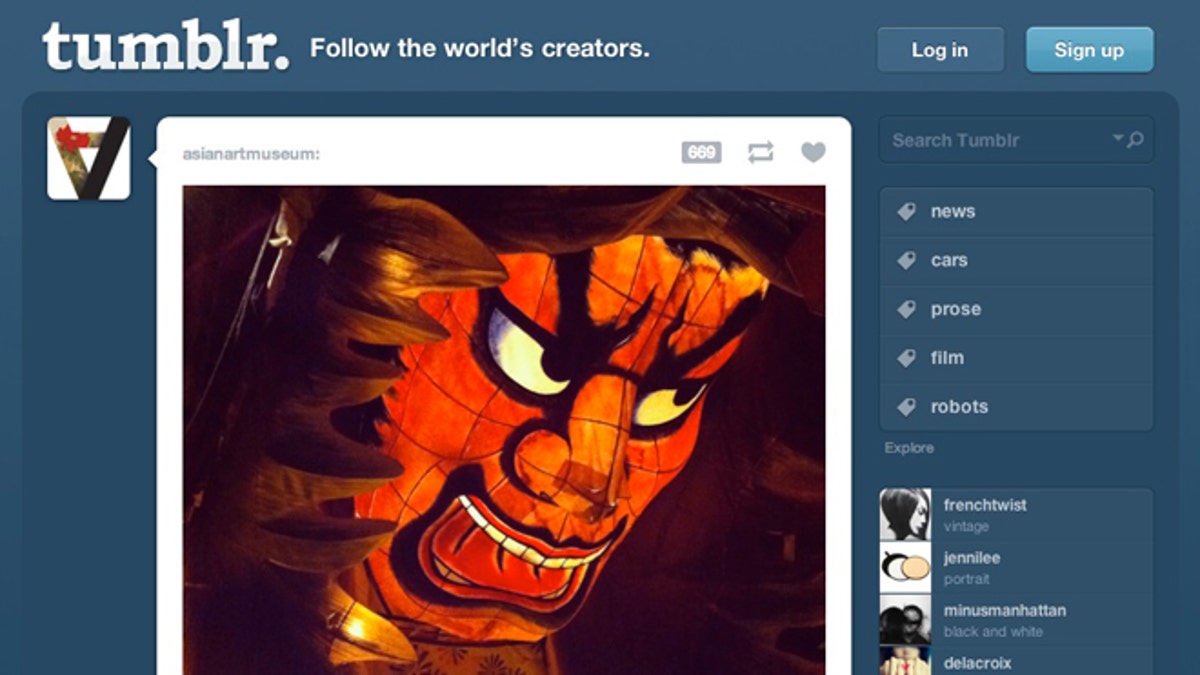 SAN FRANCISCO – Yahoo is buying online blogging forum Tumblr for $1.1 billion as CEO Marissa Mayer tries to rejuvenate an Internet icon that had fallen behind the times.
The deal announced Monday represents Mayer's boldest move yet since she left Google 10 months ago to lead Yahoo's latest comeback attempt. It marks Yahoo's most expensive acquisition since the Sunnyvale, Calif., company bought online search engine Overture a decade ago for $1.3 billion in cash and stock.
[sidebar]
Yahoo is paying all cash for Tumblr, dipping into some of its remaining stash from a $7.6 billion windfall reaped last year from selling about half of its stake in Chinese Internet company Alibaba Holdings Group. Taking over Tumblr will devour about one-fifth of the $5.4 billion in cash that Yahoo had in its accounts at the end of March.
Yahoo also says that "per the agreement and our promise not to screw it up, Tumblr will be independently operated as a separate business" with David Karp staying on as CEO.
Tumblr, a service started six years by Karp, a high school dropout, now figures to play a pivotal role in Mayer's attempt to reshape Yahoo. To take on the challenge, Mayer ended a highly successful 13-year career at Google, which she helped surpass Yahoo as the Internet's most influential company. Since coming to Yahoo, Mayer has concentrated on improving employee morale, redesigning services and bringing in more engineering talent through a series of small acquisitions that have collectively cost less than $50 million.
Her efforts have been well-received on Wall Street so far, although most of the 69 percent surge in Yahoo's stock price under Mayer's leadership has been driven by the rising value of Yahoo's remaining 24 percent in Alibaba. When Alibaba goes public within the next few years, analysts have estimated Yahoo could collect another $10 billion to $20 billion by selling the rest of its Alibaba stock.
If this deal pays off the way Mayer envisions, Tumbler could help Yahoo finally get its stock price to $33. That would be a major coup because many investors soured on Yahoo after a previous regime led by co-founder Jerry Yang squandered an opportunity five years ago to sell the entire company to Microsoft for $33 per share. The stock spent more than four years trading below $20 before the recent surge that lifted the price to $26.52 through last week.