'Angry Birds' 3D movie flying into cinemas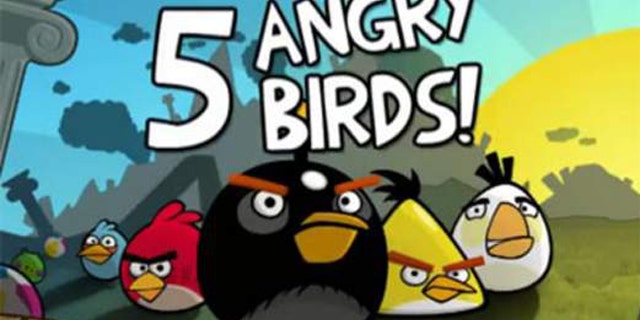 Angry Birds, the smartphone diversion beloved by adult and child gamers alike, is making the leap from mobile devices to the big screen.
Sony Pictures Entertainment says it will release a 3D, animated film version of the video game in 2016. Finnish game maker Rovio is partnering with Sony to make the movie.
The Angry Birds video game, launched in 2009, is the top paid application of all time, with 1.7 billion downloads. It challenges players to use a slingshot to launch its namesake angry birds at evil green pigs in order to retrieve the birds' eggs.
"Iron Man" producer David Maisel and "Despicable Me" producer John Cohen are reportedly on board for the film project, which is yet to announce a director or voice cast. Sony's roster of recent animated flicks includes "The Smurfs" and "Hotel Transylvania."
An animated Angry Birds television program was launched in March. More than 150 million people watched that show in its first week.
Get more tech news and reviews at SkyNews.com.