Windows 9 'Threshold' could be released as early as April 2015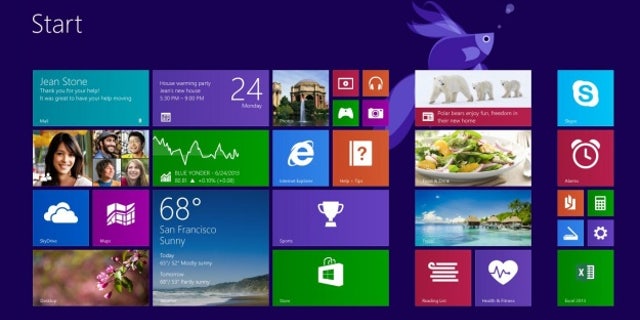 Microsoft is currently working on the next version of the Windows operating system and has a tentative release date of April 2015 for the general public, reports technology blogger Paul Thurrott on Supersite for Windows.
Using the code name "Threshold" within the company, the next version of Windows is being positioned to recapture the portion of the PC market that's unhappy with Windows 8. Specifically, Thurrott believes that Microsoft will integrate Metro applications directly on the desktop in addition to bringing back the old start menu utilized within Windows 7 as well as previous versions of Windows.
While it's likely that Microsoft will eventually call "Threshold" Windows 9, that name could change over the next year. Starting after the Build 2014 conference during early April 2014, Microsoft plans to roll out "three milestone releases" to developers over the following twelve months.
Similar to previous beta versions of the Windows operating system, the release candidates could be made available to the public for testing as well. The next version of the Windows operating system is expected to continue to evolve the Metro version of Windows and perhaps provide windowed versions of the applications on both the desktop mode and Metro layout.
Assuming Microsoft does hit the April 2015 release date for Windows 9, it would likely undercut any further development of Windows 8 and shorten the lifespan of that version of the operating system similar to how Microsoft treated Windows Vista.
However, Microsoft is working on an update to Windows 8.1 that's expected to launch to the public as early as April 2014.
Details on what's specifically included within the release aren't available at this time, but it's likely that it will be a combination service pack and feature set update. Microsoft will be relying on the Windows Update function to deliver and install the update on Windows 8.1 machines rather than distributing the update through the Windows Store.