Will Amazon's Alexa replace the keyboard?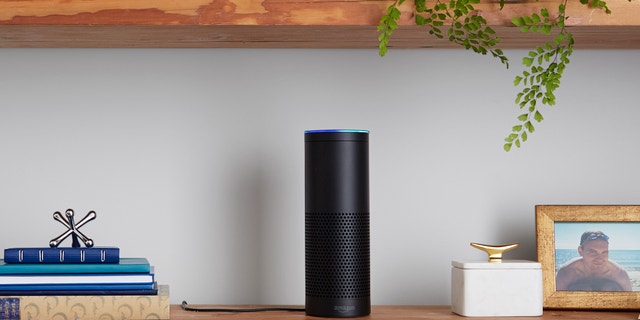 Amazon's intelligent personal assistant is making big inroads into homes and the keyboard could be the first victim.
"The mass adoption" of Amazon's Alexa devices "may lead to the decline of the keyboard," said Ken Cassar, an analyst at Slice Intelligence, in a statement that's part of a just-released report from the marketing research firm.
"Echo…given its ease of use and low price point, it could establish itself as the hub of the smart home," Cassar added in the statement, referring to the smart speaker that is the hardware for interacting with the Alexa service.
Echo, which understands spoken questions and commands via its Alexa persona, saw its popularity skyrocket over the holiday season, according to Cassar. "Forty five percent of all Echo devices that have been purchased – since it was launched back in 2015 – were purchased in November and December of 2016," he told Foxnews.com in an interview.
IS APPLE'S GOLDEN AGE OVER? FORMER APPLE ENGINEER THINKS SO
Though Slice won't give out sales numbers, investment bank Morgan Stanley said last week that Amazon sold 11 million devices between mid-2015 and Dec. 1, 2016, according to a report in the Seattle Times.
But that report noted that the estimate is "likely too low," since it doesn't account for the peak of the holiday shopping season that ends in mid-December. Amazon said at the end of December that Alexa Devices topped its best-seller list over the holiday season and that "millions" of Alexa Devices were sold worldwide, racking up sales that were "more than 9x over last year's holiday season." Morgan Stanley believes that translates to about 9 million Alexa devices.
The keyboard's demise?
Cassar points to the kitchen as an emerging digital hub of the home – where the Echo device is most commonly used.
"That's a place where you're doing other things. So to be able to just shout out commands makes a lot of sense," he said.
Another hot spot for Alexa and similar devices is potentially the car, where the keyboard is also impractical, he says.
GOOGLE COULD BE SET TO RELEASE A SMARTWATCH
"Looking out to 2019…On average, Americans spend about 270 hours a year in their cars. Imagine if [much more] was controlled by voice," Cassar said, adding that shopping in your car, via an Alexa-like service, would also be a popular activity. Microsoft, Apple, and Google are targeting cars for their next operating systems, as Cassar notes, and those operating systems would incorporate intelligent personal assistants.
The upshot is that Echo, and similar devices, will, more and more, fill the void where keyboards are impractical and chip away at traditional computing as they get smarter and are better at responding to human queries and commands.
Most preferred Alexa device
The inexpensive and smaller Echo Dot – priced at $49.99 – has been driving a lot of the sales, according to Slice.
Between November 1 and December 31 of last year, 57 percent of sales were the Dot, almost 38 percent where the larger Echo ($179.99), and about 5 percent the Alexa-enabled speaker, Tap ($129.99), according to Slice.