WikiLeaks founder Julian Assange creating TV talk show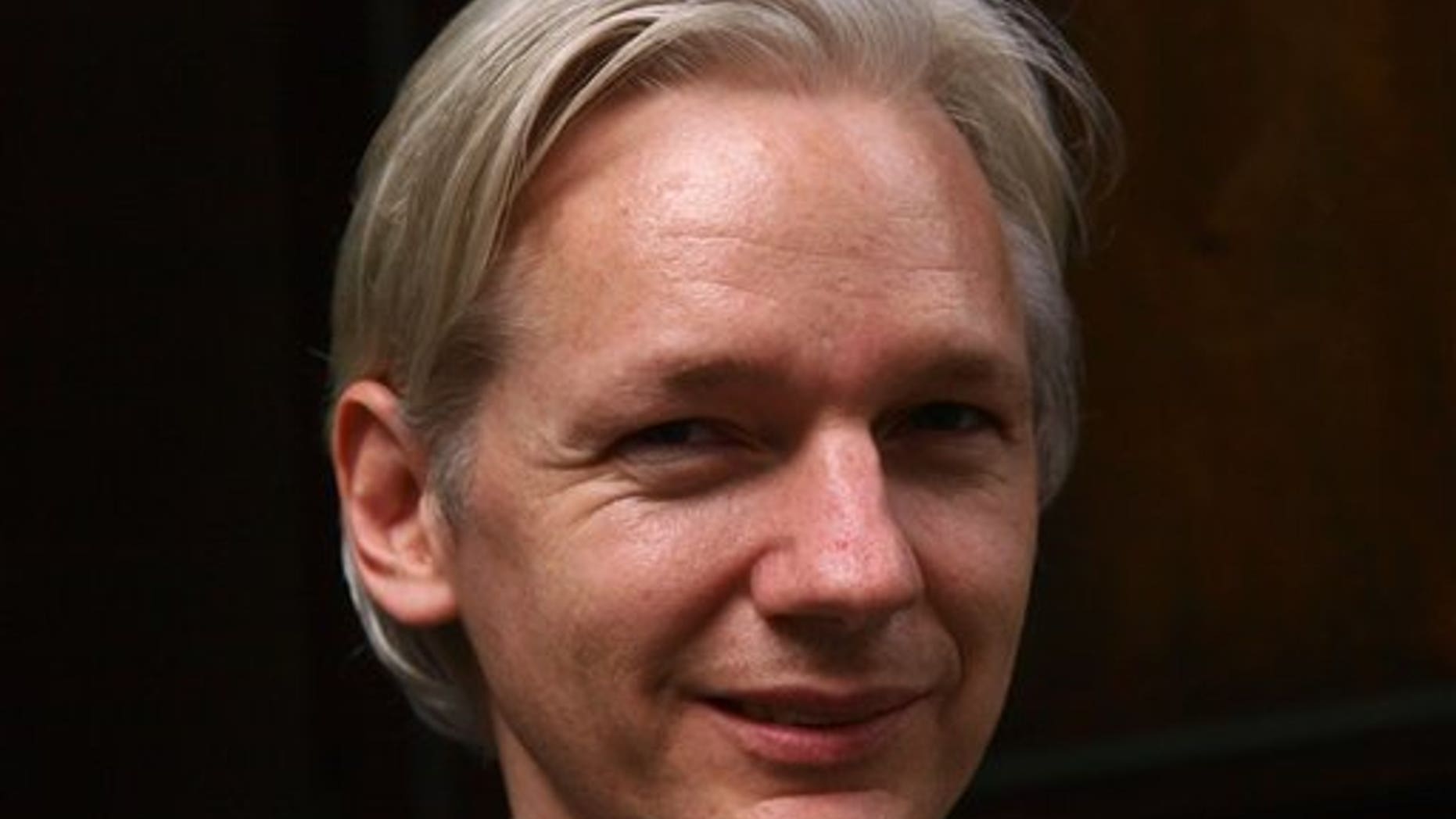 LONDON – WikiLeaks founder Julian Assange has announced he is creating his own TV talk show where he will interview "key political players, thinkers and revolutionaries from around the world," The Australian reported Tuesday.
According to a media release on the WikiLeaks website the new program will focus on the future, with a theme of "the world tomorrow."
"Through this series I will explore the possibilities for our future in conversations with those who are shaping it," he said in the statement.
"This is an exciting opportunity to discuss the vision of my guests in a new style of show that examines their philosophies and struggles in a deeper and clearer way than has been done before."
The show is expected to begin airing in mid-March, in 10 weekly half-hour episodes.
WikiLeaks says initial licensing commitments cover over 600 million viewers across cable, satellite and terrestrial broadcast networks, The Australian reported.
It is not yet know what, if any, TV or cable networks have picked up the talk show or whether WikiLeaks will instead choose to broadcast via the web.
The Australian WikiLeaks founder is currently fighting extradition from the UK to Sweden on allegations of sexual assault and could also face espionage charges in the US after prosecutors in the case of Private Bradley Manning last month revealed evidence of the WikiLeaks boss' alleged role in stealing secret military documents.
Experts said the evidence may open Assange to a charge of conspiracy to commit espionage. Assange has denied having any direct contact with Manning.