Why you should beware pirated NFL livestreams on Facebook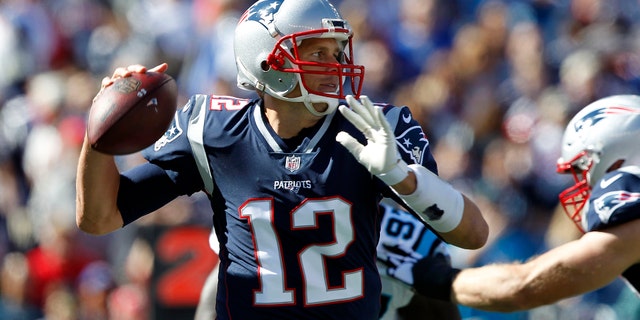 Watch NFL games live on Facebook at your peril.
Virtually any game, from any market, can be seen without paying for a pricey cable package. But experts say the streams are illegal, in much the same way it's a crime to download a Hollywood movie from a pirating site or share the entire catalog of U2 with your friends.
"In addition to claims that NFL ratings are down because of players not standing for the national anthem, [they may be suffering due to] pirated live streams of broadcast games on Facebook and YouTube Live," said Eric Feinberg, who runs anti-counterfeiting company GIPEC. "A fan of NFL games just needs to log into Facebook and YouTube. This could be contributing to the NFL ratings decline."
To find the illegal streams, users type the name of the team they want to watch in the search box of Facebook, scroll down to the live stream section, and simply click the link. In several communications with Fox News, Feinberg showed screenshots of multiple games on Sundays, a Minnesota Vikings game on Monday night, and the Thursday Night football game between the Bears and the Packers. Another recent contest between the Rams and the Cowboys attracted 6.400 viewers through illicit livestreams.
MAYWEATHER VS MCGREGOR FIGHT PUTS PIRATED LIVESTREAMS IN THE SPOTLIGHT
Feinberg said users who provide these livestreams are typically re-broadcasting a stream with their own account. When Facebook discovers the stream, the users simply switch to another feed.
The quality of the livestreams is surprisingly good, often rivaling that of a broadcast over DISH Network or other providers. DISH and Facebook declined to comment on the record for this story. The NFL could not be reached for official comment.
Dimitar Serafimov, a manager at video production company CLEENG, said the illegal streams are becoming more common because detecting the broadcasts is not easy.
MYSTERY CODE APPEARED IN PIRATED MAYWEATHER VS MCGREGOR STREAMS, REPORT SAYS
"Broadcasters work with specialized piracy detection companies like NetResult," Serafimov said. "They monitor the web and the social channels during the events, and are synced with Facebook. "[However], browser fingerprinting and digital rights management need to be added to the arsenal to tackle piracy."
Another important step, according to Serafimov: Facebook and the NFL should start education programs that make it much clearer that broadcasting the games is a crime. A recent Facebook livestream of a fight between Danny Green and Anthony Mundine could involve a $60,000 fine and up to five years in jail.
And yet, streaming is becoming more common. Some NFL games and many boxing matches are broadcast by a user who holds up his or her phone to the television and broadcasts that way, which is also illegal and a crime. Recently, a single livestream for the Floyd Mayweather-Conor McGregor boxing match attracted more than a million viewers on Facebook.
MAYWEATHER VS MCGREGOR: 2.9 MILLION VIEWERS WATCHED FIGHT ON PIRATED STREAMS, SAYS SECURITY FIRM
Feinberg noted that networks pay billions of dollars for rights to broadcast games, and advertisers pay millions to run ads during games. With so much money at stake, pirating games – or watching them – is a serious crime
"You could face prosecution for this," said Feinberg.