Why don't people like video calling?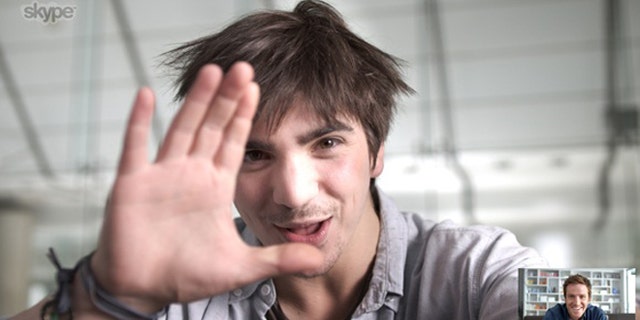 The pace at which we switch from one technology to another can make your head spin. But there's one technology whose lack of traction is more of a head scratcher than a head spinner: Why hasn't video calling become the norm?
Video calling or videoconferencing has been around for years. Sure, in the early days you needed an ISDN line and thousands of dollars worth of ISA boards to get it to work -- and then there weren't that many people you could call. But now there are free video calling apps on countless devices, video cameras everywhere, and bandwidth to boot (although it may cost you).
There's Skype, FaceTime, and newcomers like Google+ Hangouts. The cameras are in smartphones, laptops, and even new TVs.
But even with a push from major companies ranging from Apple to Microsoft, video calls have had muted success, which is a shame.
On a recent assignment in Hong Kong, alone at the top of Victoria Peak, I realized that I could share the view with my daughter, who was halfway around the world. A quick call on an AT&T Samsung Galaxy SIII and there she was suddenly asking what certain buildings were and why there was a light show in progress. It was the kind of experience that succeeding in doing what social networking is supposed to do: Make us feel less alone and more connected.
So a social networking site that features video calling should be a slam dunk, right? Not necessarily.
'Most of us are understandably a little hesitant to join in a video call; you never know what you might get.'
The struggle to get people to put their faces online was highlighted with recent scrutiny of Airtime, a much hyped startup video chat site backed by Napster doyens Sean Parker and Shawn Fanning. Granted, the site is only a few months old, but despite the celebrity geek pedigree it hasn't garnered much awareness (one could hardly call it "high-profile") or users, for that matter.
The root cause may be some clunky software and the fact that it requires you to hookup on Facebook (not exactly a paragon of privacy), or it may be due to the same issues eBay faced when it owned Skype years ago: People just didn't seem to want to be that, well, close.
So the reasons for video calling's (relatively) slow growth may be more societal than technical.
The long-distance video calling habit is one demonstration of that fact. I'm more likely to call from Hong Kong to New York City than click on the camera to call across town. It's a matter of interest level: What someone's doing on the Westside probably isn't that much more interesting or different than what I'm doing on the Eastside.
Then there's the fear factor. If you think privacy online is a problem now, just wait until people start calling you in earnest on a video line. Consequently, most calling still takes place between family and friends. They're the only ones we're likely to allow to see into our living rooms, for example. Indeed, most of us don't want arbitrary business associates to even see our cubicles.
There's also the specter of Chatroulette (or Cu-SeeMe and JenniCam, for the older folks). What seemed to be a nifty deployment of global video chatting quickly devolved into free-form exhibitionism by people who should probably avoid such exhibitions (I'm just sayin'). A nifty way to talk to people with different interests in foreign lands became an adults-only den of poorly-lit nudity and self, er, expression. So most of us are understandably a little hesitant to join in a video call; you never know what you might get.
Technical hurdles persist, as well, but alone they don't account for our trepidation about video calling. Sure, more bandwidth and lower cost wireless connections would help. And it could be still easier to use. A lack of standards and a refusal by the major players to make their services compatible means that video calls are more like appointment viewing than impromptu phone calls.
Industry analysts persist in painting a rosy forecast for video calling's future. An NPD report, for example, predicted that the number of people placing regular video calls would grow to 380 million by 2015. And Skype, for one, is continuing to grow in popularity. It recently set a new high of over 45 million concurrent callers, but based on previous Skype numbers just over half of those people were using the video portion. Microsoft, which now owns Skype, is hoping its further integration with the new Windows 8 software out on Friday will attract more users.
But according to bandwidth reports from Sandvine, video calling still accounts for a small amount of North American data traffic. It didn't even make the top 10 (YouTube, by the way, was number one). The truth is, more people use that forward facing camera on their smart phone as a digital mirror than they do for video calling.
After my own video call from Hong Kong, I strolled along the path down the mountain to discover another father on a video call. On his phone's screen was a boy with a headset jabbering away and marveling at the view. There was the pesky privacy problem, again: I could hear and see who he was talking to.
On the other hand, both father and son were grinning from ear to ear, feeling just a little bit less lonely.
Follow John R. Quain on Twitter @jqontech or find more tech coverage at J-Q.com.