Who Needs a Self-Locking, Biometric Digital Wallet? You Do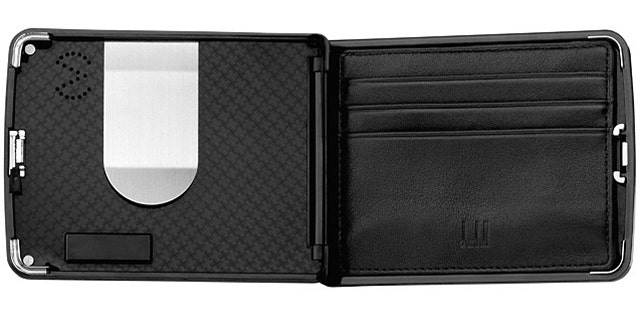 How cutting edge can you get? If you've got the bucks, there's a world of awe-inspiring gadgets and goodies out there for you. From hundred thousand dollar watches to speakers that sound so good they'll make an audiophile weak in the knees, The Big Ticket is your weekly peek into the best goods gobs of money can buy.
Muggers of the world, beware: the Dunhill Biometroc Wallet ($825) will soon make your profession a thing of the past.
Using a biometric reader, this carbon fiber credit card fortress will only open at the touch of your finger, and can even be linked to your phone using Bluetooth, causing an alarm to sound on your phone if it and the wallet drift more than five meters apart. Other features include a stainless steel money clip and a leather card holder -- neither of which can be accessed by said mugger. Unless, of course, they chop off your finger.