What could go wrong? IBM sending real-life HAL robot to International Space Station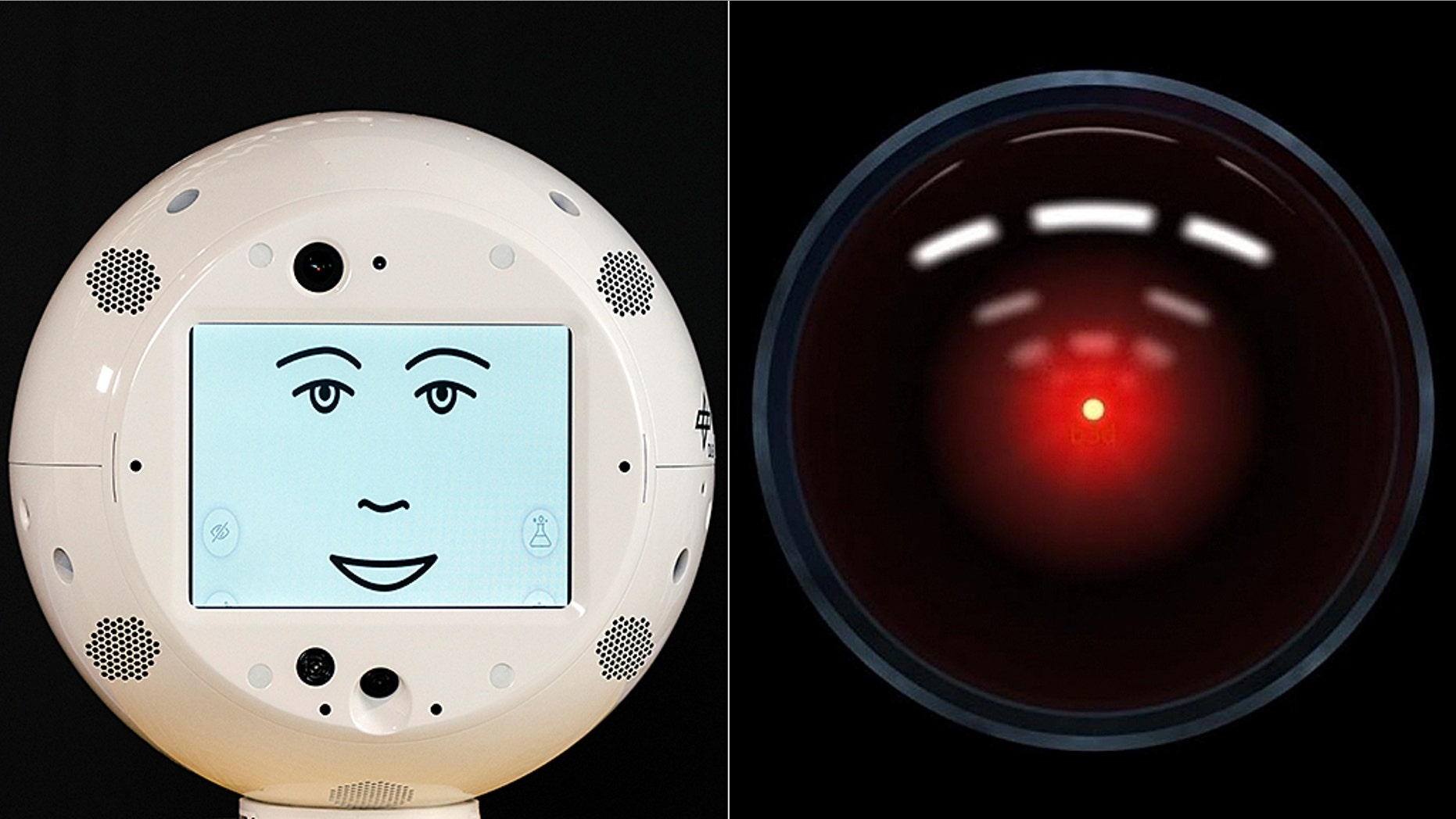 A round, basketball-shaped autonomous assistant that is supposed to help astronauts with their space work. Sounds a lot like HAL-9000 from "2001: A Space Odyssey," right?
CIMON (Crew Interactive Mobile Companion) won't say, "I'm sorry, Dave. I'm afraid I can't do that," but the first-ever flying, autonomous, artificial intelligence-based robot is slated to head to the International Space Station (ISS) later this week. With any luck, CIMON will stay there for the foreseeable future.
"There is no plan that CIMON is coming back," IBM's Matthias Biniok told Fox News. Biniok, who led the development of Cimon's AI via IBM's Watson, added that the intent for CIMON is to get updates regularly via the cloud "and make him a real crew mate on the ISS."
WHY DOES ARTIFICIAL INTELLIGENCE SCARE US SO MUCH?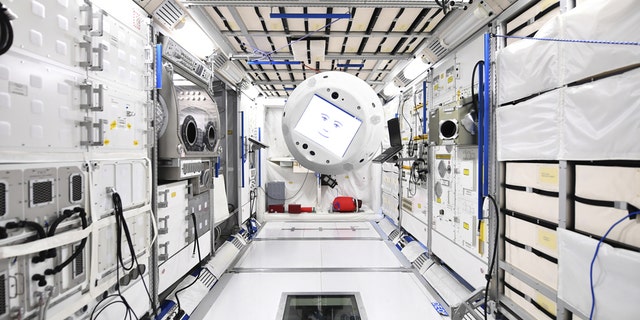 Despite its obvious resemblance to HAL-9000 (HAL is a curious one letter shift from IBM), the antagonist from Stanley Kubrick's aforementioned masterpiece, CIMON was actually inspired by a comic book character from the 1940s and early 1950s, "Captain Future," the German-born Biniok said.
"CIMON is similar to Professor Simon [a character that trained Captain Future] and that became the base for CIMON, a TV show from years ago," Biniok said.
In addition to the comic book that ran from 1940 to 1951, Captain Future got a limited anime series in the late 1970s.
Developed in conjunction with European aerospace company Airbus, CIMON's role on the ISS will be to assist German ESA astronaut and ISS Commander Alexander Gerst on his missions, carry out scientific work, assist with experiments and even act as a flying webcam, while keeping its data secure and private. Biniok added it could even act as an "early warning system" of sorts if there are technical problems in the future and make small talk during down time.
"What we're trying to do with Watson AI services is imitate a human," Biniok said, adding that CIMON has a digital "mouth" and can express emotions. "CIMON has Watson's brain and understands what the astronaut is saying. It knows how to answer and what features to show. One of the reasons why Airbus selected IBM was we can go into great depths and go into deep conversations, using Watson."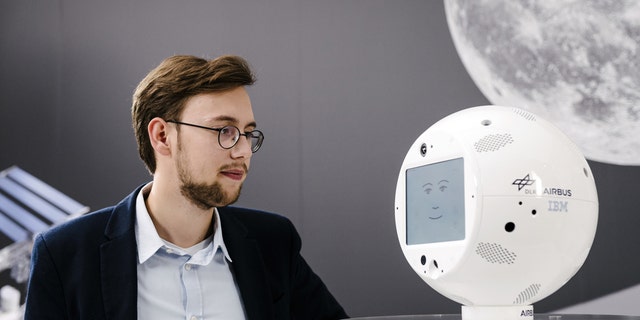 The 11-pound CIMON currently only speaks English, but the hope is in the future, via software updates, it can speak different languages. Clarissa, the spoken dialogue computer on the ISS, is trained to understand both English and Russian, the two most common languages spoken on the space station.
At 240 miles above the Earth's surface, the ISS isn't exactly around the corner, making it imperative that CIMON function properly. After several prototypes, IBM's engineers were able to cut down the latency response time from 8 seconds to 2 seconds, allowing CIMON to talk to IBM's cloud in Frankfurt, Germany in the same amount of time that 4.7 million emails are sent on Earth, according to New Scientist.
NASA HAS A PLANT TO PUT ROBOT BEES ON MARS
Biniok would not disclose how much CIMON cost, only saying that the 2-year project was funded in part by the Geman space agency, along with Airbus. "Two years for a space project is not a long time," Biniok said. "We had to handle many security issues with the European Space Agency and German space agency. These were planned issues and this was something we could handle."
CIMON will move autonomously throughout the ISS, able to follow astronauts at their beck and call. The only task Gerst will have to perform is swapping out Cimon's battery and turn it on. CIMON's battery lasts for two hours and is charged via another system that's already on the ISS, making it simple to use.
Biniok added that the AI being used in CIMON is already being used on Earth, in approximately 20 industries, including healthcare, where it's used to support doctors, nurses and patients. It incorporates a number of Watson-based technologies, including Watson Assistant, Watson Speech-to-Text, Watson Text-to-Speech and Watson Visual Recognition.
CIMON is set to launch from SpaceX's CRS-15 in Cape Canaveral, Fla. on June 29.

Follow Chris Ciaccia on Twitter @Chris_Ciaccia