We get antsy when told to touch robots in certain places: Study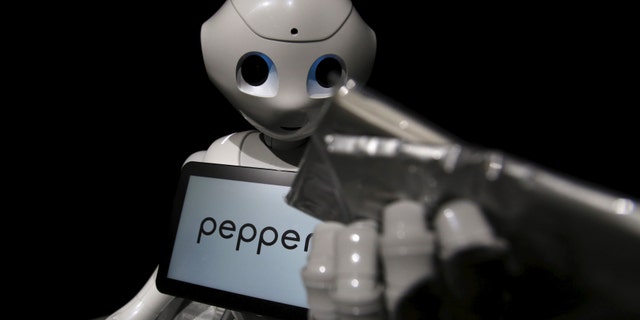 "Please touch my buttocks." Most people feel uncomfortable obeying this command, and scientists have just discovered that this discomfort extends to, well, boxes of circuitry. Researchers at Stanford University are presenting their findings from a study on touching robots at the Annual Conference of the International Communication Association in Fukuoka, Japan, in June, reports IEEE Spectrum.
It turns out that even though a robot's "human-ness" is merely programmed into it, "We're very, very good at fooling ourselves ... to the point where it starts to get a little weird." To test this, the researchers had undergrads sit at a table with an NAO bot and respond to various commands, including "touch my hand" and "touch my buttocks." Each participant's non-dominant hand was hooked to a sensor that measured various physiological responses to capture the person's attention and alertness.
The less accessible a body part (think inner thigh or genitals), the more uncomfortable and reluctant the participant. Popular Science reports that the researchers didn't go so far as to investigate why (that will likely be for future study), but they do note that "people are not inherently built to differentiate between technology and humans." For now they suggest that the takeaway may be for robot designers to place command buttons in easy-to-reach places.
(Japan is getting ready to open the world's first robot-run farm.)
This article originally appeared on Newser: Touching Robot Privates Gives Us the Heebie-Jeebies
More From Newser