Watch US Navy researchers test-fire an electromagnetic railgun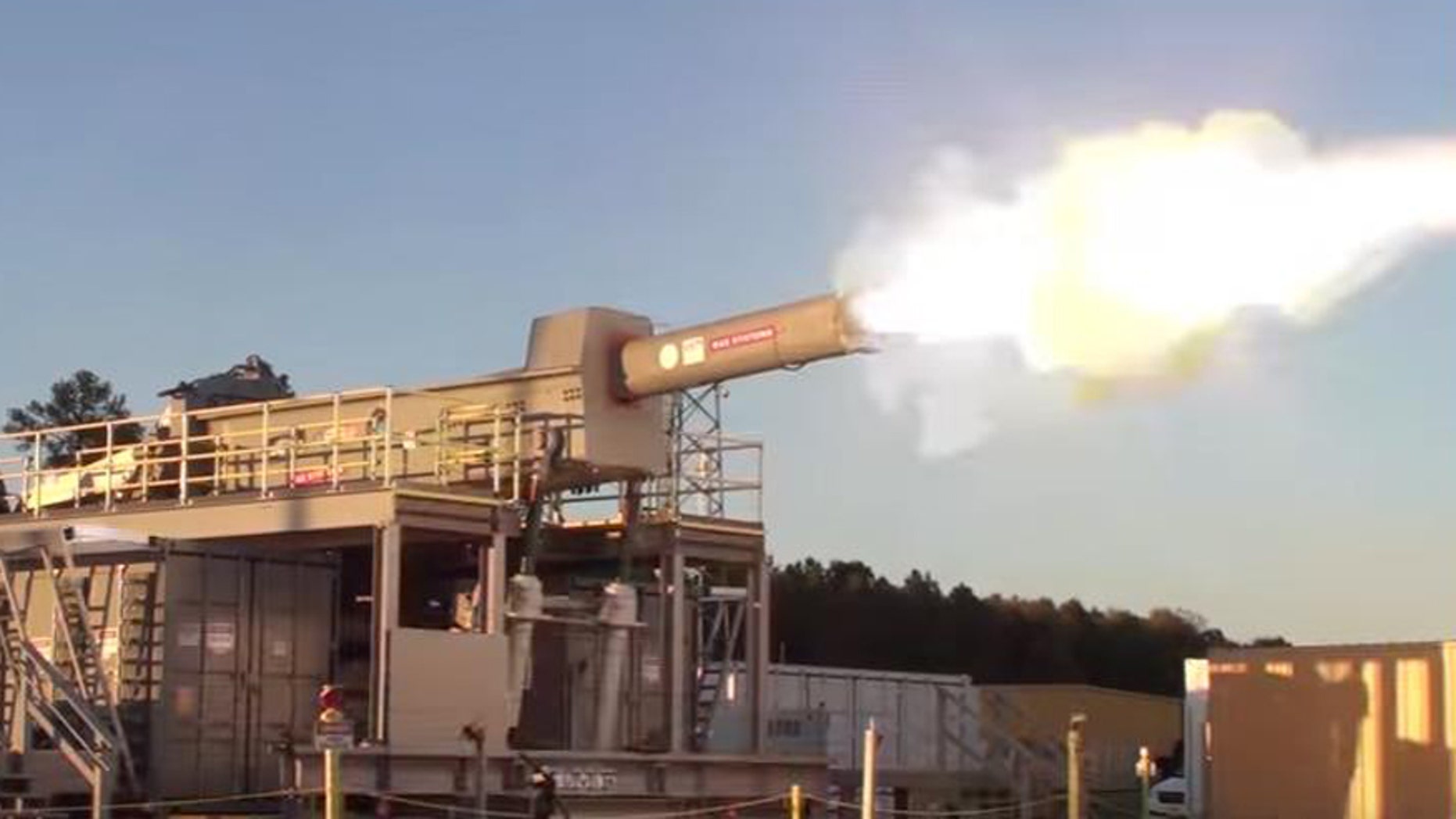 A cool video shows the U.S. Navy test-firing a powerful electromagnetic railgun.
The video posted to YouTube by U.S. Navy Research shows the first shot from the railgun at the Naval Surface Warfare Center, Dahlgren's new Terminal Range. Located in Dahlgren, Virginia, the facility undertakes research, development and testing for complex naval warfare systems.
FUTURISTIC MILITARY RAILGUN 'BULLETS' COULD TRAVEL AT MACH 6
The test took place on Nov. 17, 2016, according to a post accompanying the video.
Railguns use electricity to generate strong magnetic fields and launch a projectile down a set of rails. The U.S. military is keen to harness the technology - railgun 'bullets' have been tested that could travel at more than six times the speed of sound.