Visit these real cities by playing a video game
Video games often show bloody scenes of rampant carnage, speeding racecars on professional tracks, and cartoon-like plumbers jumping off platforms. Yet, in a few cases, games take place in real cities like New York and Seattle. Because the new Sony PlayStation 4 and Microsoft Xbox One console systems have such fine fidelity when it comes to graphics, you can now visit these cities in a virtual environment -- and believe you are really there.
1. 'inFAMOUS Second Son,' City: Seattle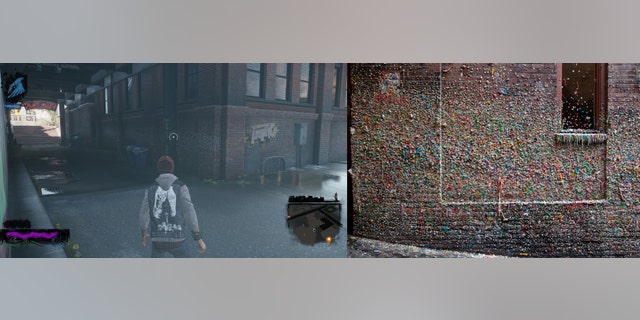 One of the most faithful renditions of any US city in a game, "inFAMOUS Second Son" lets you walk around Seattle's waterfront area, the Market District, and even goggle at the Space Needle. If you play the game, available now for PS4, make sure you hunt around for the gumwall. It's located in an alleyway in the Market District. In real life, the iconic gumwall is a few inches thick in some spots and has appeared on many "most germiest" tourist destinations.
2. 'Watch Dogs,' City: Chicago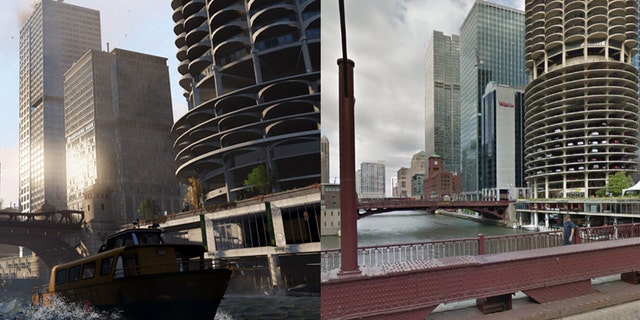 We live in a surveillance society, and this upcoming open-world action game from Ubisoft is playing off that stark reality. Set in a futuristic-looking Chicago, the game gives you plenty of hacker tools to infiltrate a super-secret corporation known only as Blume. Thankfully, Chicagoans will feel right at home in the game -- you'll notice landmarks such as the Marina City complex that sits next to the Chicago River near downtown.
3. 'Tom Clancy's The Division', City: New York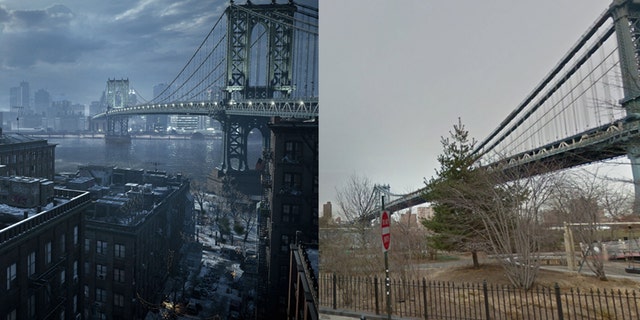 Many military-themed games show real cities as they predict to look in the future -- e.g., after they've been blown apart by tanks and rocket launchers. This tactical shooter from Ubisoft coming later this year is hyper-realistic: "The team is working on creating the most realistic and detailed New York City ever created in a video game," game director at Ubisoft Ryan Barnard told FoxNews.com. According to Barnard, there were only a few adjustments made for smoother gameplay and the chaotic post-apocalyptic tone.
4. '2014 FIFA World Cup Brazil', City: São Paulo, Brazil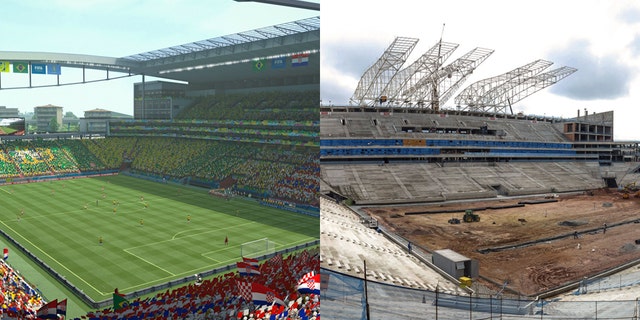 Few of us will visit São Paulo in Brazil this summer during the World Cup, but you can get pretty close in the game "2014 FIFA World Cup Brazil" for PS3 and Xbox 360. The city, located near the southeastern coast, is building a brand new stadium to host the opening match. The game gives you ample opportunity to catch a few rays, glance around at the rolling hills and neo-classical architecture nearby, and inspect the detailed crowd animations.
5. 'MLB The Show 14,' City: Pittsburgh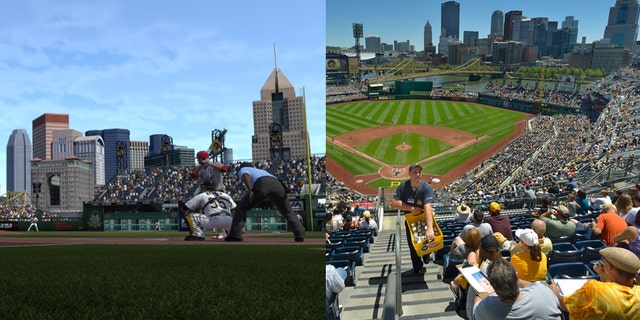 Baseball games like "MLB The Show 14" for PS4 pay tribute to classic ballparks like PNC Park in Pittsburgh. They render more than just the playing field, though. You can see the city skyline in the background and the iconic scoreboard over left field. Shawn Robles, the Lead Environment Artist at San Diego Studios who worked on the game, told FoxNews.com the team spends several hours at a stadium, measuring bullpens and dugouts and taking photos.
6. 'World of Speed,' City: Moscow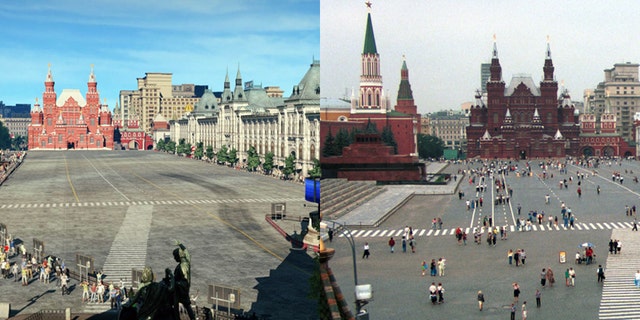 One of the most spectacular scenes in any recent game, this rendering of Red Square in Moscow looks ultra-realistic. In fact, you might not realize that the image with the dark shadows is actually from the massively-multiplayer online game "World of Speed," and the more human-populated shot is the real one. Unlike some modern racers, the game uses streets modelled after real-world locations in places like London and Monaco in the French Riviera.
7. 'Forza 5', City: Long Beach, CA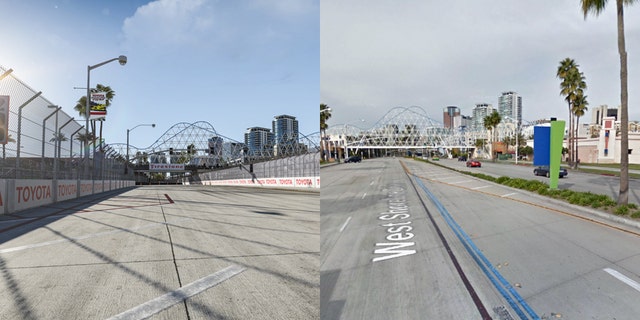 Racing games sometimes take place only on closed professional tracks, but the "Forza" series usually breaks that restriction. (In fact, a previous version rendered entire sections of Colorado west of Denver and all the way to Grand Junction). For the new Long Beach update to "Forza 5," you can wind your way through city streets driving a sweet 1956 Jaguar D-Type or a 1998 Mercedes-Benz AMG Mercedes CLK GTR. Notice the iconic "rollercoaster bridge" in the game, which is located near the Long Beach Convention Center.
8. 'Madden NFL 25,' City: Seattle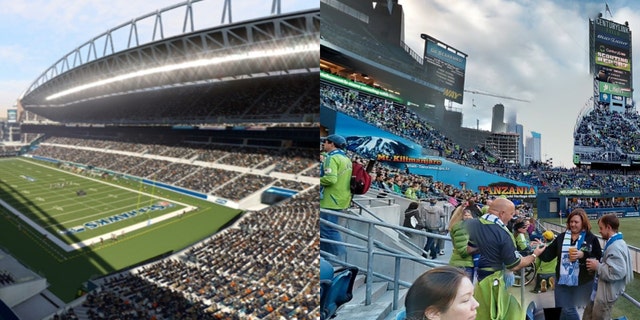 CenturyLink Field in Seattle has never looked so good. In the latest "Madden NFL" game for Xbox One and PS4, you can almost taste the beer. That's the Columbia Center in the background in both the real and virtual city skyline views. As with "2014 FIFA World Cup Brazil," you can gander at the stadiums and surrounding landmarks while controlling your favorite team. During an Instant Replay, you can move around the entire stadium and inspect every square inch.