Video game graveyard: Microsoft to dig up millions of failed 1980s video game cartridges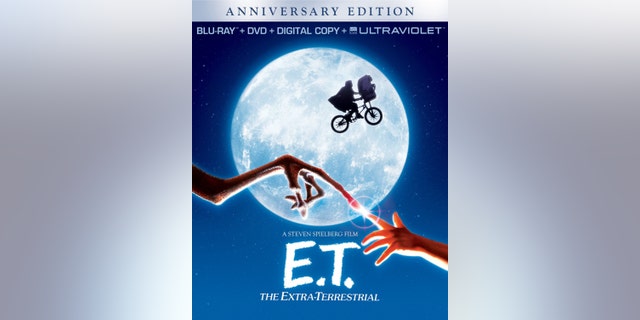 The hunt is on for a rumored cached of what some deem the worst Atari video game of all time.
New Mexico environmental regulators said Thursday that they have granted approval for three companies to dig up an Alamogordo, New Mexico landfill in search of a reported 5 million stashed copies of Atari's failed "E.T. the Extra-Terrestrial" 1980s video game cartridges, the Alamogordo Daily News reported.
Fuel Entertainment, Xbox Entertainment Studios and LightBox Entertainment recently announced plans to search the landfill for the game and record the dig for a documentary to be released by Microsoft Corp. for the Xbox One console. Filmmakers have even offered fans the chance to enter a giveaway of anything that might be unearthed.
Keith Carpenter, a spokesman for Xbox Entertainment Studios, told the Alamogordo Daily News that the company is now "finalizing plans as we speak" but did not give a date for the planned dig.
New Mexico Environment Department spokesman Jim Winchester said that a waste excavation plan was approved but with some conditions attached.
In a letter issued Monday to a local waste-management consultant assisting the companies, the department's Solid Waste Bureau said officials must be notified five business days before any excavation work begins. The agency plans to send a representative to monitor the project once it commences.
Other conditions include a mandate that the company being used to haul away any waste from the site be registered or certified as a commercial hauler of solid waste. Also, any small drone taking aerial photos of the dig must stay in certain areas where it won't distract workers.
Last month, NMED officials said they were waiting for the companies to address their concerns with an initial excavation plan, which is required for the dig.
Atari paid director Steven Spielberg tens of millions of dollars to license the wildly popular 1982 movie's name, and game developers completed the project in just six weeks. In the game, the player takes on the role of the titular alien and tries to elude FBI agents while collecting pieces of a telephone to call E.T.'s spaceship.
The end result was a huge commercial dud that caused the troubled company's worth to sink even further.
Atari purportedly disposed of millions of game cartridges and other equipment by the truckload at the landfill. The area's supposed role as a gaming burial ground has taken on urban-legend status over the years.
The landfill was first used as a dumping ground in the 1920s but has been closed since the late 1980s, officials said.
The Associated Press contributed to this report.