Oculus Rift explores Seinfeld's TV apartment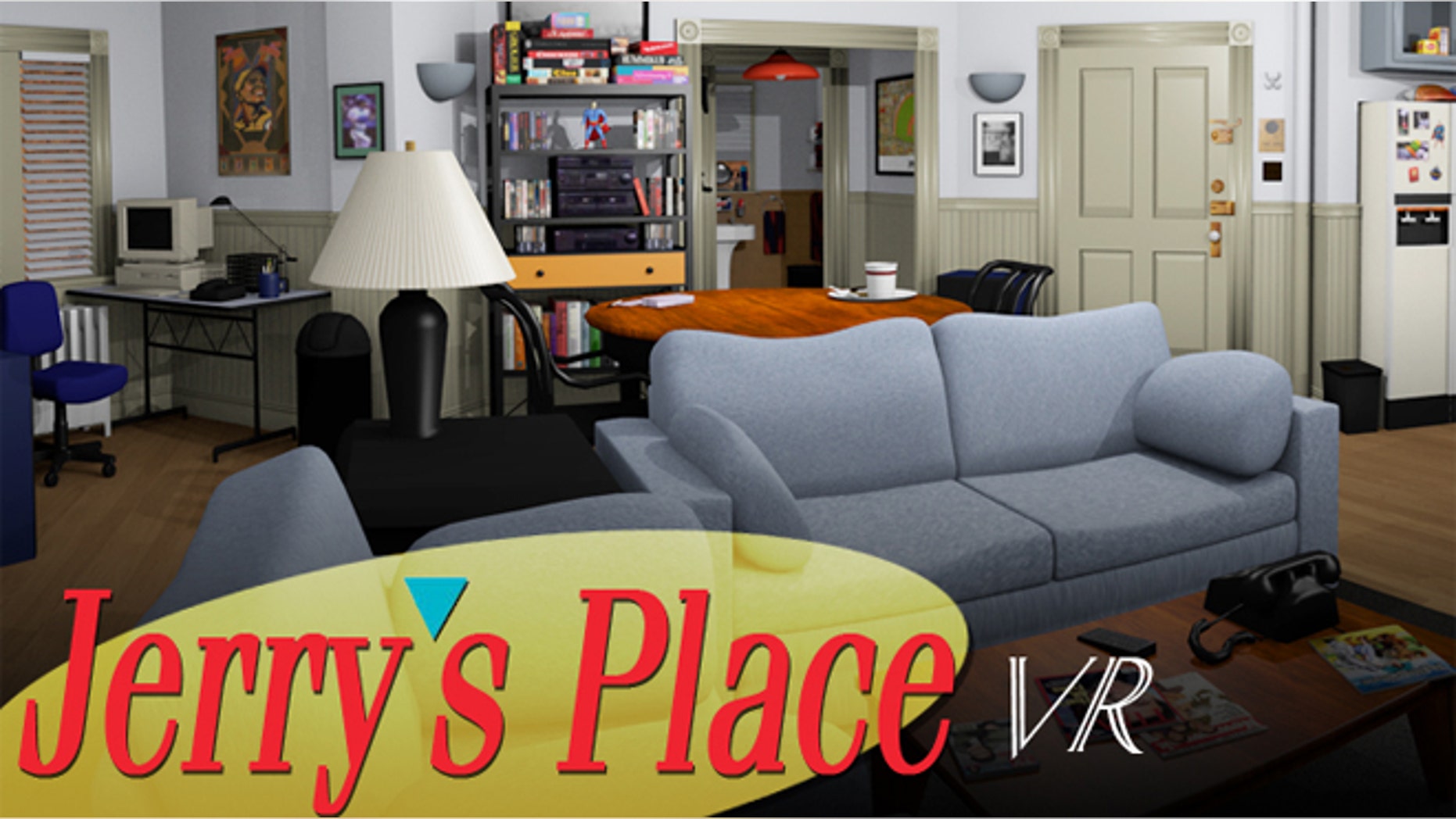 It's real, and it's spectacular! An industrious programmer (and connoisseur of '90s sitcoms) has set about recreating Jerry Seinfeld's iconic apartment from "Seinfeld," which users of the virtual-reality Oculus Rift gaming headset can now explore. Nostalgic fans can see the classic set from every angle.
The project comes from San Jose, Calif., graphic designer Gregory W. Miller. "Jerry's Place VR" is Miller's first project for the Oculus Rift. After purchasing a developer version of the VR device, he wanted a simple assignment that would help him familiarize himself with Unity, an Oculus Rift-compatible game engine.
MORE: Glasshole or Not? 7 Urgent Ethical Dilemmas for Wearable Tech
In "Jerry's Place VR," users explore Jerry's apartment from every angle, from Jerry's shelf with his Superman statue and ill-fated stereo, to the mysterious fourth wall behind the TV camera. Miller has put an incredible amount of detail into the program, right down to stocking the shelves with breakfast cereal (not yet eaten by Kramer) and hanging Jerry's seldom-used bicycle on the wall.
Since the program is only a training exercise, don't expect Newman to pop in and start giving you mail carrier quests: "Jerry's Place VR" is not likely to develop into a full-fledged game about nothing. However, if you have an Oculus Rift developer version, you can download the program right now and explore for yourself.
The project is well underway, but still needs some finishing touches before it's completed. Miller has already invited other Seinfeld-loving programmers to contribute their own assets to his project. Just keep in mind that unless Sony Pictures Television, owner of the "Seinfeld" distribution rights, throws its weight behind the project, Miller will not be allowed to reap any profits from it.
Reliving "Seinfeld" is probably not the most exciting thing that the Oculus Rift can offer, but fans of the show can finally be Master of Jerry's Domain, perhaps while munching a nice piece of marble rye or cinnamon babka. Giddyup!