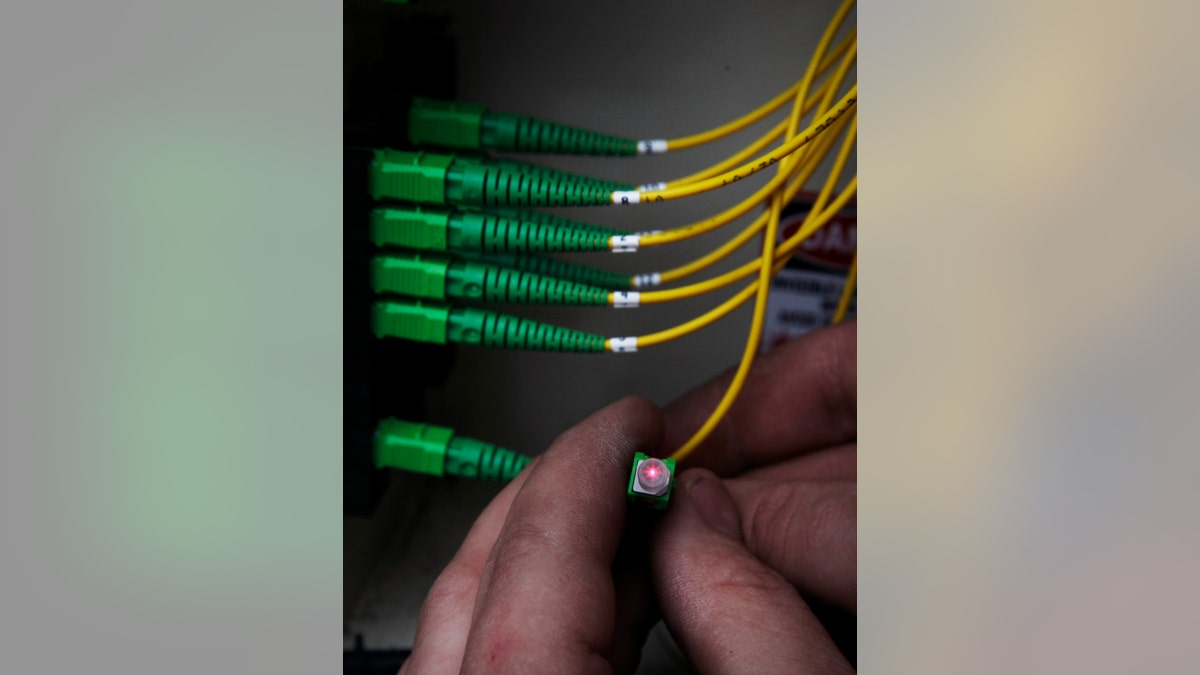 NEW YORK – Verizon is boosting the upload speeds of nearly all its FiOS connections to match the download speeds, vastly shortening the time it takes for subscribers to send videos and back up their files online.
Starting Monday, all new subscribers will get "symmetrical" connections. The cheapest plan will deliver 25 megabits per second up and down, an increase from 15 megabits down and 5 megabits up.
Current subscribers will see their upload speeds raised over the coming months, product manager Fowler Abercrombie said. He expects that 95 percent of Verizon customers will see higher speeds. For the rest, fully symmetrical speeds may not be possible for technical reasons.
With the speed increase, Verizon Communications Inc. is taking advantage of a technical ability that its all-fiber FiOS network has. Rival offerings from cable companies, for the most part, can't match that because cables were originally designed to send video to homes, not the other way around. Cable upload speeds top out at about 35 megabits per second, while Verizon's top tier now offers 500 megabits per second.
Those who share or upload big files will get the greatest use out of higher upload speeds. At the new bottom-tier speed of 25 megabits per second, uploading an hour-long, 3-gigabyte high-definition video would take 16 minutes, a fifth of the time it would have taken on the previous 5-megabit plan. At the highest, 500-megabit tier, the upload would take just 50 seconds.
Verizon's marketing materials claim that higher upload speeds will also benefit online gamers and eBay shoppers. In real-life use, however, it would be very rare for these activities to see a boost from higher upload speeds.
Verizon has just over 6 million FiOS Internet customers.