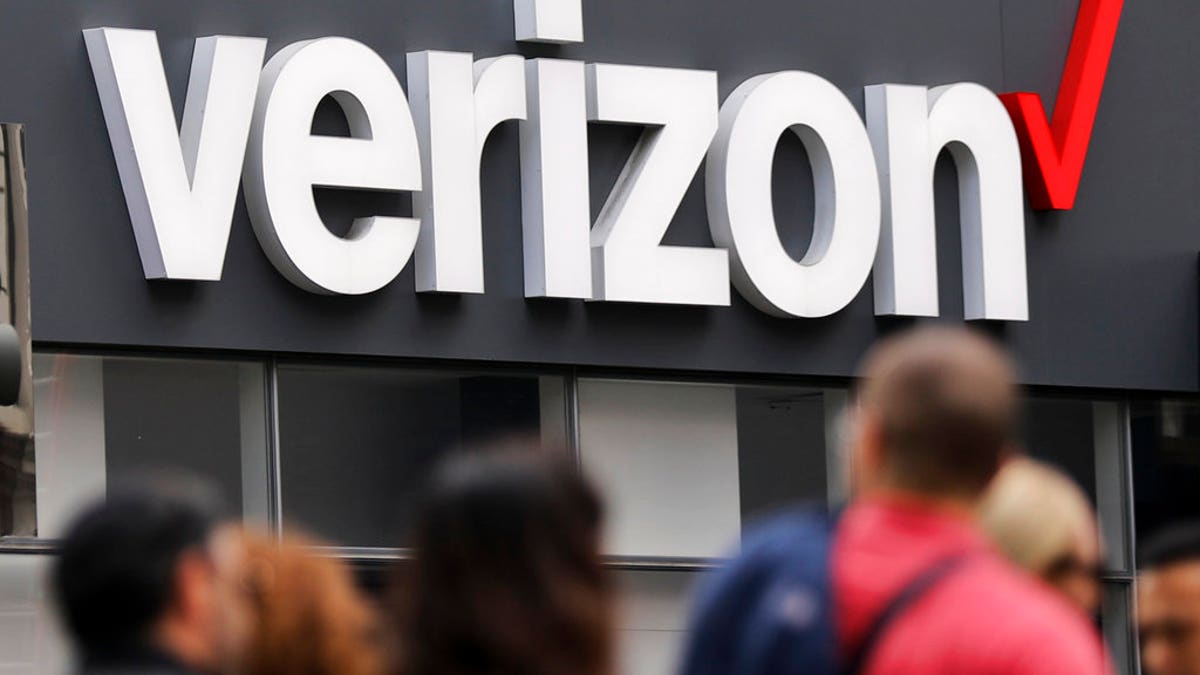 Millions of Verizon customer records have been exposed after an Israeli technology company left user data unprotected, the International Business Times reported.
"As many as 14 million records" of Verizon customers were found unsecured on an Amazon storage server controlled by Israeli-based Nice Systems, according to ZDNet.com.
WANNACRY RANSOMWARE ATTACK: A LOOK AT OTHER MAJOR CYBER BREACHES, HACKINGS
The database was found to have communication logs of Verizon customers who called customer service, as well as customer cell phone numbers and account PINS, according to the IBTimes.
Verizon, in a statement to CNBC, apologized to their customers, but said reports that customers PIN numbers were available were not actually connected to customer accounts and were instead numbers used to confirm customers at call centers.
"As a media outlet recently reported, an employee of one of our vendors put information into a cloud storage area and incorrectly set the storage to allow external access," a spokesperson for Verizon told CNBC Wednesday. "We have been able to confirm that the only access to the cloud storage area by a person other than Verizon or its vendor was a researcher who brought this issue to our attention. In other words, there has been no loss or theft of Verizon or Verizon customer information."
SHOULD THE GOVERNMENT BE ABLE TO GET ITS PAWS ON YOUR CELL PHONE INFO?
Verizon was reportedly told of the data breach in June, but IBTimes reported it took more than a week before Verizon and Nice Systems secured the server.
Nice Systems had access to the information in order to listen to recorded customer service calls to improve customer experience.
The security breach comes a year after Verizon said the contact information of 1.5 million business customers was for sale by hackers.