US warship shoots down missile in space in spectacular interceptor test
A U.S. Navy warship has shot down a medium-range ballistic missile in space in the latest successful test of the military's advanced interceptor technology.
Sailors aboard the USS John Finn intercepted the missile target using a Standard Missile-3 (SM-3) Block IIA missile during the test off the west coast of Hawaii, the Pentagon's Missile Defense Agency said Friday.
The missile is designed to shoot down enemy intercontinental ballistic missiles should they ever be fired at the U.S. SM-3 interceptors destroy incoming ballistic missiles in space using nothing more than "sheer impact," like hitting a 10-ton truck traveling at 600 mph, according to defense company Raytheon, who makes the interceptor missile for the joint U.S.-Japanese project.
VIDEO: WATCH A NAVY MISSILE INTERCEPTOR SCREAM INTO THE SKY
The interceptor operates as part of the Aegis Ballistic Missile Defense system.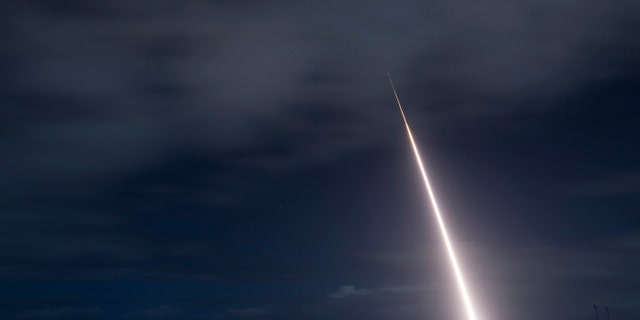 The target missile was launched Friday from the Pacific Missile Range Facility at Kauai, Hawaii. The warship detected and tracked the target with its onboard radar using the Aegis system. "Upon acquiring and tracking the target, the ship launched an SM-3 Block IIA guided missile which intercepted the target," explained the Missile Defense Agency, in a statement.
The first successful test of the interceptor took place in February 2017 when sailors aboard the USS John Paul Jones took out a missile using an SM-3 Block IIA guided missile. However, two subsequent tests failed, the last coming in late January 2018.
HOW 10 NEW HIGH-TECH DESTROYERS WILL CHANGE US NAVY OCEAN WARFARE
Friday's second successful test was applauded by MDA Director Lt. Gen. Sam Greaves. "This was a superb accomplishment and key milestone for the SM-3 Block IIA return to flight," he said, in a statement. "My congratulations to the entire team, including our sailors, industry partners, and allies who helped achieve this milestone."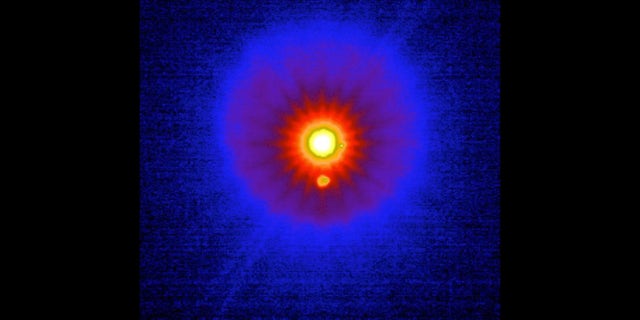 Based on observations and initial data review, the test met its objectives, according to the Agency. Program officials will continue to evaluate the system's performance, it said.
Follow James Rogers on Twitter @jamesjrogers