UN pushes for cyber surveillance treaty, but controversy may arise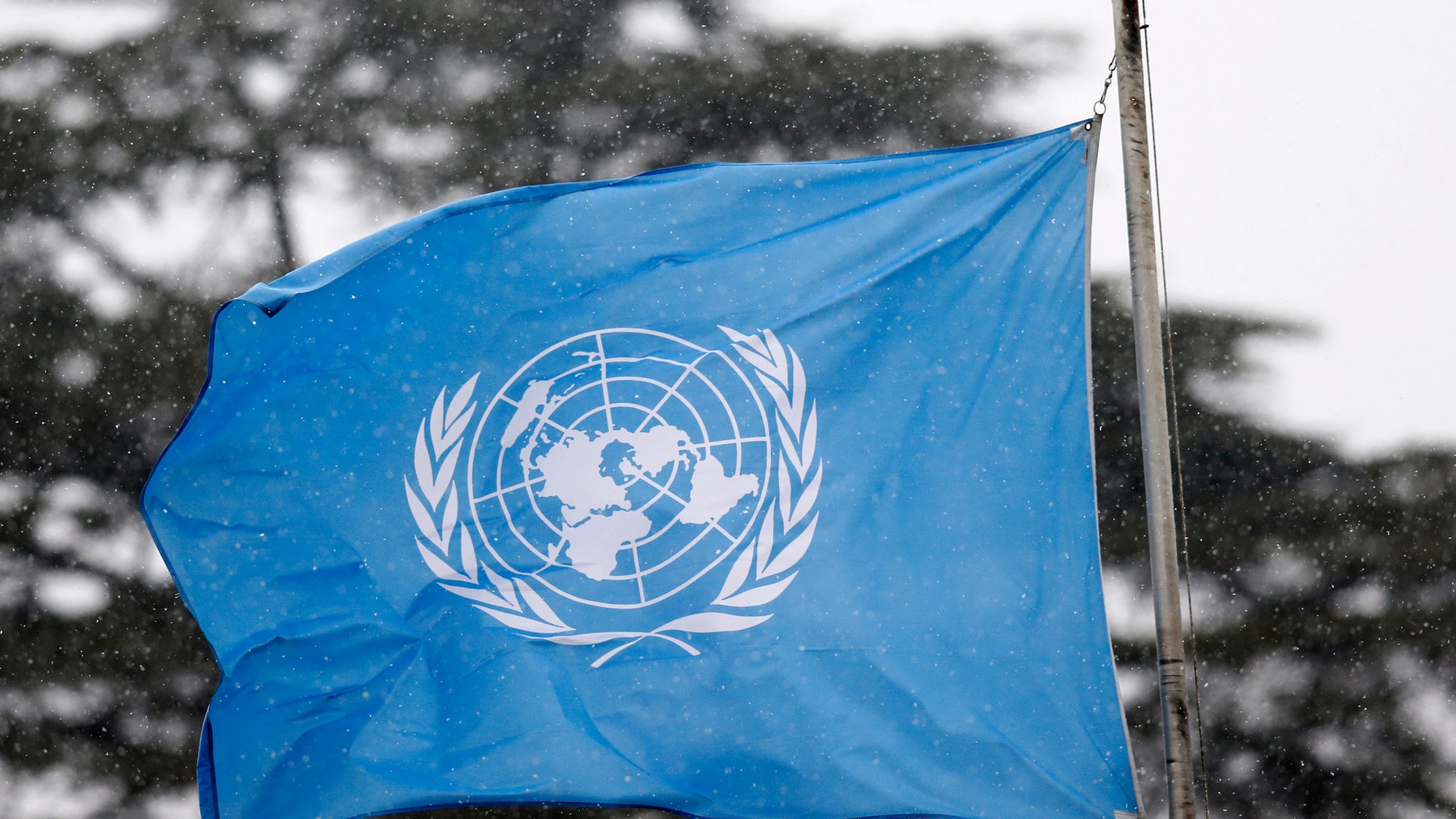 As cyber security threats around the globe rise, the United Nations is pushing to come up with an international treaty to protect people's data from government surveillance.
Joe Cannataci, a U.N. independent expert on privacy, authored a report that said the usual privacy safeguards were outdated and needed to be changed for a new era.
"The issue of governmental surveillance deserves more attention than ever," Cannataci said in a statement. "I am deeply concerned that the right to privacy will simply not experience a full transition to the digital age. In general, laws have been drafted and rushed through the legislative process of States with clear political majorities to legitimize practices that should never have been implemented."
HOW THE WIKILEAKS CIA DUMP COULD HELP HACKERS AND FOREIGN GOVERNMENTS
Countries around the world, particularly in Europe and North America, have demanded data from companies such as Apple, Facebook, Google and others in an effort to thwart terrorism, all to varying degrees of success.
Cannataci's report highlighted the need for any potential treaty to create a global standard on requesting data or surveillance.
"States should prepare themselves to ensure that both domestically and internationally, privacy is respected as a truly universal right – especially when it comes to surveillance carried out on the Internet," Cannataci added.
HOW AI AND TECH COULD STRENGTHEN AMERICA'S BORDER WALL
Despite receiving wide praise from around the world, including countries like Venezuela, Cuba and Iran, the report may wind up being a controversial measure.
Many countries around the world have a vested interest existing in cybersecurity infrastructure.
The report was submitted before the latest Wikileaks publication of classified information from the CIA, including discussions on how it can Android and iPhone phones, Samsung smart TVs and other devices.
Apple said that many of the security issues had been patched in the latest version of iOS.
"While our initial analysis indicates that many of the issues leaked today were already patched in the latest iOS, we will continue work to rapidly address any identified vulnerabilities," Apple said in a statement seen by Buzzfeed. "We always urge customers to download the latest iOS to make sure they have the most recent security updates."
"As we've reviewed the documents, we're confident that security updates and protections in both Chrome and Android already shield users from many of these alleged vulnerabilities," said Heather Adkins, Google's Director of Information Security and Privacy, in a statement emailed to Fox News this week. "Our analysis is ongoing and we will implement any further necessary protections. We've always made security a top priority and we continue to invest in our defenses."

FOR THE LATEST TECH FEATURES FOLLOW FOX NEWS TECH ON FACEBOOK
The U.S. did not have an official reaction to Cannataci's report, Reuters reports.