Uber rolls out driver-friendly upgrades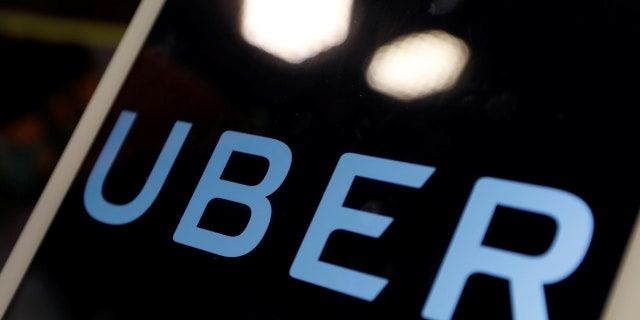 Your Uber driver is probably about to get a lot happier, thanks to the company's efforts to improve and liberate the overall driver experience.
TechCrunch reported that an improvement initiative was introduced this past June. Called "180 Days of Change," the initiative contained a serious goal: improve the driver experience and curb turnover in the space. One of the initiative's first efforts was a tipping option on the app. Uber rolled this out in three cities two months ago before a national roll-out in mid-July.
Drivers have been the recipients of roughly $50 million in tips since the app introduced the option, according to TechCrunch. For context, competitor Lyft has had the option for years but only reached $250 million in tips this past July, according to TechCrunch.
UBER FOUNDER KALANICK RESIGNS AMID INVESTOR PRESSURE
In addition to tipping, Uber is also introducing measures with the driver experience in mind. One involves allowing drivers to set their destination six times a day instead of the prior two times they were able to. This allows drivers to ensure they are driving routes that align with their desired spots.
Drivers are also in more control of the trips they accept and will only have to pick up the ones they want. TechCrunch wrote that examples of this step could be an Uber Select, uberX, or deliveries. "The app will display a circular meter of how this will impact your available ride pool in terms of demand, but Uber says it's great in case someone doesn't feel like dealing with interpersonal interaction (just opt for deliveries)," wrote TechCrunch.
UBER ADMITS STIFFING NYC DRIVERS BY TENS OF MILLIONS OF DOLLARS
Other steps in the initiative include notifications of long trips. While the driver will not be able to see the destination, this feature will alert them if a trip is expected to take longer than 45 minutes. This will enable them to plan for stops, including gas and taking breaks, according to TechCrunch.
Aaron Schildkrout, who works as head of driver product for the company, told TechCrunch that drivers seek out Uber for the autonomy, flexibility and freedom it offers as a workplace. "And so that's why we're focusing, in this chapter, on flexibility," he said.
Uber is roughly 60 days into the 180 days initiative, according to TechCrunch.