Uber is getting rid of a creepy tracking feature in its app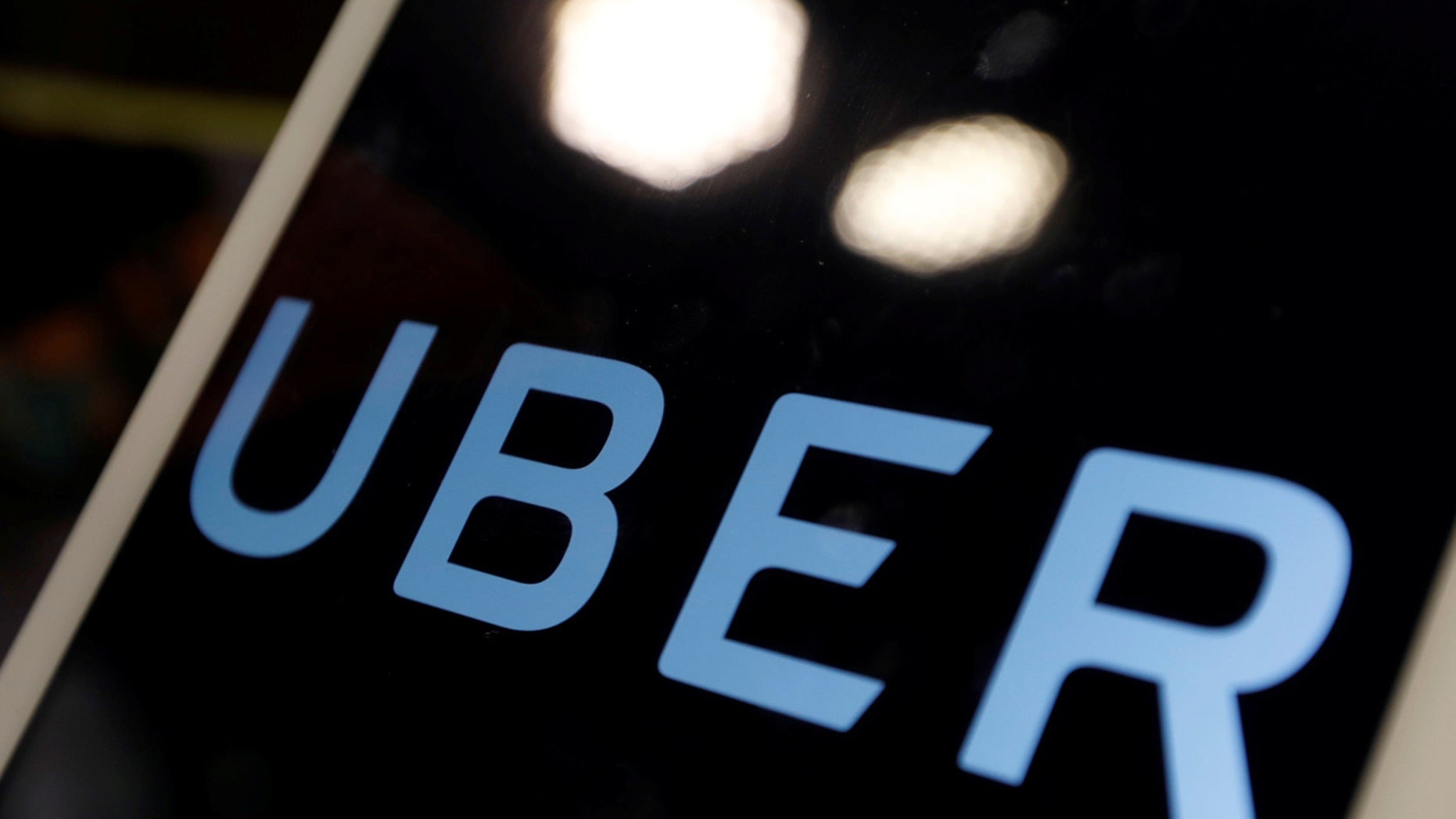 As Uber looks to mend its reputation with consumers, it is getting rid of a feature embedded in its app that allows it to track riders after they have left the ride.
In an interview with Reuters, Uber's chief security officer Joe Sullivan said the move is part of improving customer privacy, since he joined the ride-sharing giant two years ago.
"We've been building through the turmoil and challenges because we already had our mandate," Sullivan told the news outlet.
UBER ROLLS OUT DRIVER FRIENDLY UPGRADES
Uber had originally tracked riders for five minutes after they left the trip, but will no longer do so as part of the update. The company believed that by tracking users for five minutes after the trip ended, it ensured customer safety, but Sullivan noted that message was never made clear.
The move is expected to be announced Tuesday and rolled out to iPhone users some time this week. Sullivan also said that the move would be coming to Android devices eventually, but did not give a timeframe.
San Francisco-based Uber has come under heavy scrutiny in recent months as it attempts to rebuild its reputation following revelations of sexual harassment at the firm.  In February, Susan Fowler, a former Uber engineer, wrote a lengthy blog post detailing her experience at the company, calling it a "very, very strange year."
The company has experienced signifcant management turmoil, with former CEO Travis Kalanick ousted from the top job earlier this year amid pressure from investors. Kalanick was also spotted on video, arguing with a driver over the fare he was being charged.
Uber is expected to name Expedia CEO Dara Khosrowshahi as its new CEO after a long search for Kalanick's replacement, which included former GE CEO Jeff Immelt and HPE CEO Meg Whitman.
The pending move was confirmed in an email from IAC Chairman Barry Diller, who noted that nothing is finalized just yet. Internet conglomerate IAC spun off Expedia in 2005.
UBER WILL CHARGE YOU $15 IF YOU LEAVE SOMETHING BEHIND
"As you probably know, Dara Khosrowshahi has been asked to lead Uber," Diller wrote in an email to IAC employees seen by Fox News. "Nothing has been yet finalized, but having extensively discussed this with Dara I believe it is his intention to accept."
Khosrowshahi, who has a public-facing Twitter account, has been "liking" several tweets that mention him as the next Uber CEO.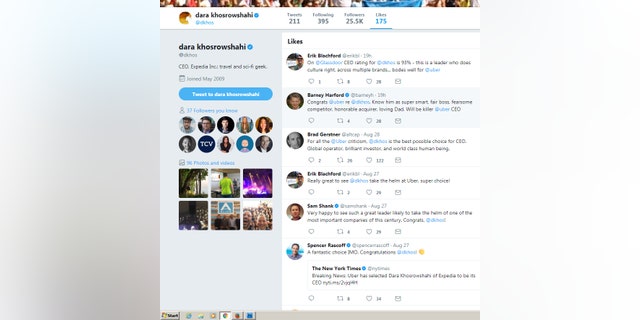 On Tuesday, Khosrowshahi gave an interview with The Wall Street Journal, saying he would accept the job once his contract is finalized.
Some applauded the move, noting Khosrowshahi is not the typical Silicon Valley executive.
Jackdaw Research analyst Jan Dawson noted Khosrowshahi wasn't reported as being in the running to replace Kalanick, who still sits on Uber's board.
Khosrowshahi has several positive attributes, including the ability to run "a successful and profitable public company, something Uber hopes to be over the next few years. He's also not cut out of the typical Silicon Valley 'bro' mold, being an immigrant and a person of color," Dawson wrote in comments obtained by Fox News.
Follow Chris Ciaccia on Twitter @chris_ciaccia. This story has been updated to include Khosrowshahi's interview with The Journal.