Uber drivers' lawyer accused of throwing them under the bus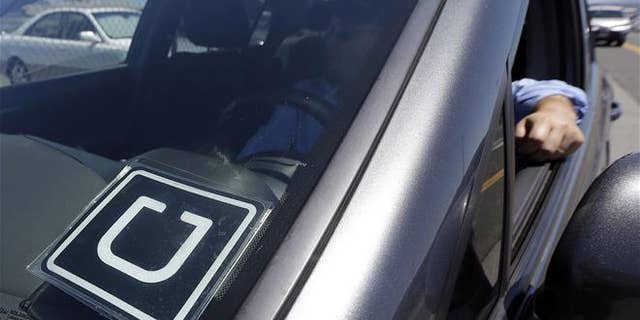 NEWYou can now listen to Fox News articles!
Douglas O'Connor won part of an $84 million settlement for Uber drivers, but he's not at all thrilled. The former Uber driver—who sued in 2013 in the hope that drivers would be declared employees—says he feels "utterly betrayed and sold-out by an unjust settlement," signed "under false pretenses, duress, and misinformation," that keeps drivers as independent contractors, per Business Insider.
He says attorney Shannon Liss-Riordan, representing the drivers, told him to sign the "disastrous" 100-page agreement immediately or "face a sanction or fine from the court." Only later did he realize that "Uber drivers are being sold out and shortchanged by billions of dollars while sacrificing the determination of their classification as employees," reads a declaration filed by O'Connor's new attorneys on Monday, per the Guardian.
More From Newser:
Pot Lover's Twitter Exchange With Cops Goes Viral
Va. Candidate Blames His Porn Tabs on Research
As the "putative class representative" of the case, which included some 385,000 drivers, O'Connor says he should have been consulted about the settlement. Liss-Riordan says O'Connor wasn't certified as the lead plaintiff, "but we kept him in the loop on the case and included him in the settlement." Yet O'Connor is one of many drivers to object; court documents show drivers could have received up to $852 million if Uber lost in court.
A motion claiming the settlement is "tantamount to a $1 billion wage theft" is now seeking to remove Liss-Riordan from the case, with one lawyer arguing she "single-handedly stuck a knife in the back of every Uber driver in the country," per Bloomberg.
Liss-Riordan, who is expected to earn $25 million from the case, says the drivers risked walking away with nothing.
This article originally appeared on Newser: 'Disastrous' Uber Deal Signed 'Under Duress': Driver