Twitter website back online after brief outage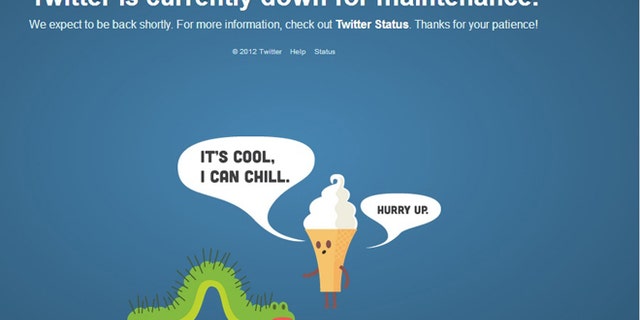 The Twitter website appears to be back online Tuesday afternoon, after the microblogging site site a micro-meltdown.
The Twitter site went down for a few minutes Tuesday afternoon, displaying not the customary stream of snark delivered in 140-character snippets but an animated ice cream cone, a hairy worm and the words "Twitter is currently down for maintenance."
The company's status blog at status.twitter.com acknowledged the issue at 2:24 p.m. EST, with a simple statement: "Most users are experiencing issues accessing Twitter on web and mobile apps. We're looking into it."
The site appears to be back online.
A spokeswoman for the company confirmed to FoxNews.com it was looking into the problem.