Vlad the imposter: Twitter suspends fake Putin account that had almost 1 million followers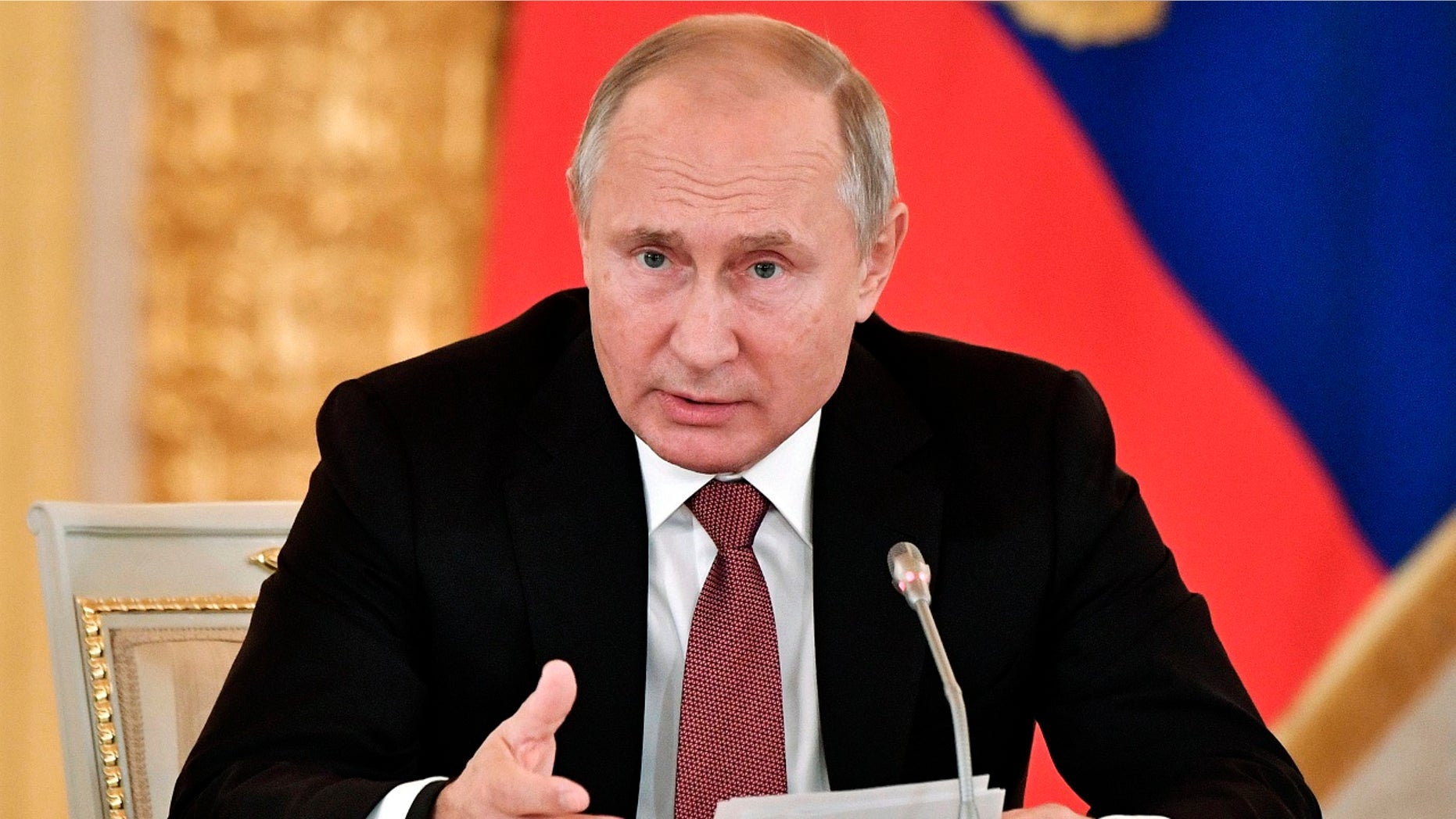 Twitter has suspended a fake English language Vladimir Putin account that had racked up almost 1 million followers.
"We suspended @putinRF_eng for impersonation based on a valid report we received from Russian officials," Twitter tweeted Wednesday.
The BBC reports that the account surfaced in 2012 and mostly posted links to the Russian President's public appearances. It had nearly 1 million followers when it was suspended, according to the BBC.
TWITTER'S RELEASE OF 10 MILLION RUSSIAN, IRANIAN INFLUENCE CAMPAIGN TWEETS SHOWS US VULNERABILITY
The bogus account had been cited in a number of media reports.
It is not clear who set the account up. Twitter declined to provide additional details when contacted by Fox News.
The official English language Twitter account for the Russian President is @KremlinRussia_E, which is verified by the social media platform.
Last month Twitter released an archive of more than 10 million tweets originating in Russia and Iran that aimed to sow division in the U.S.
Fox News' Christopher Carbone contributed to this article.
Follow James Rogers on Twitter @jamesjrogers