Turkey blocks popular social networks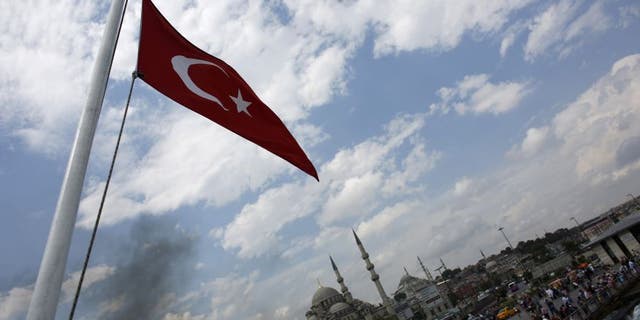 Access to social media and messaging services is blocked in Turkey.
Restrictions on Facebook, Twitter, YouTube, Instagram, WhatsApp, and Skype were detected Thursday, according to Internet monitoring group Turkey Blocks. It appears the government is throttling social networks at the ISP level, slowing down major providers TTNet and Turkcell; smaller ISPs like UyduNet are not affected at this point, Turkey Blocks says.
The move is believed to be related to this week's arrest of 15 elected officials from the People's Democratic Party (HDP) and the Turkish President's raid of the leftist, pro-Kurdish group's headquarters.
Last week, a full Internet shutdown cut off the country's southeast regions for almost 12 hours; a second stoppage amidst political protests blocked 6 million citizens in the same area.
"Internet restrictions are increasingly being used in Turkey to suppress media coverage of political incidents, a form of censorship deployed at short notice to prevent civil unrest," Turkey Blocks explained, suggesting that use of a Virtual Private Network (VPN) is the most effective means of circumvention.
Turkey has a long history of social media unrest: In late 2010, the country reinstated a ban on YouTube, days after a 2.5-year embargo was lifted.
Things heated up again in 2014, when President Recep Tayyip Erdogan blocked access to Twitter and YouTube, and subsequently the Domain Name System (DNS), in an effort to stop folks from redirecting their services to open IP addresses.
Last year, the Family and Social Policies Ministry of Turkey attempted to ban Minecraft because the game allegedly advocates brutality among children. It had better luck taking Reddit offline in November 2015.
In May, PayPal announced plans to leave Turkey, blaming its inability to obtain a license to operate in the country. Two months later, an ongoing military coup left access to some online services challenging.
This article originally appeared on PCMag.com.