Trump may be ordered to unblock Twitter users behind legal spat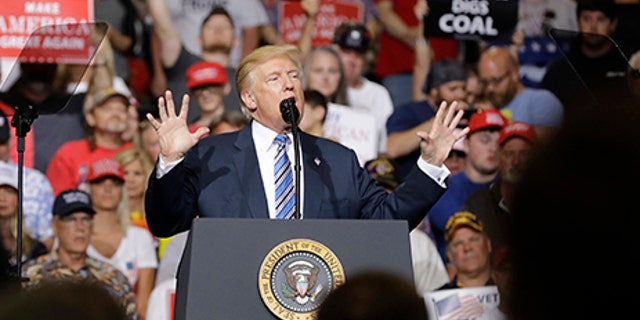 President Trump should be ordered to unblock seven Twitter followers suing him for violating their First Amendment right to free speech, the free-speech group heading up the lawsuit argued in court papers Tuesday.
The seven people suing Trump for blocking them on Twitter — including a Texas cop and an NYC comic — are suffering "irreparable injury to their First Amended rights" and should be unblocked while fighting the lawsuit, lawyers for Knight First Amendment Institute said in court papers filed Tuesday.
They also requested the judge schedule a hearing on their planned request for a preliminary injunction.
The Knight group sued Trump, former press secretary Sean Spicer and Daniel Scavino, the White House social media director, in June arguing that First Amendment prohibits the government from excluding citizens from reading the President's tweets as a result of their viewpoints.
"Without preliminary relief, Plaintiffs will continue to suffer irreparable injury to their First Amendment rights during the pendency of this litigation," the Knight group's lawyers said in a letter.
The Department of Justice is expected to file a response to the lawsuit shortly.
This story originally appeared in the New York Post.